For most of my life music has been an important part of it. For me, music is almost never background noise, but something that deserves my full attention.
Even though my wonderful wife and I have lived in this house for almost six months (!), my ponderous, and frankly antiquated, surround sound stereo system remains unassembled. Almost all of my music has been heard through the "speaker" of my iPhone. Even worse, the iPhone would sit to my left on a small end table next to my chair in the bonus room, meaning I was not in the center of the sound.
I don't know why it took so long to come to this realization, nor do I know what sparked it, but I finally realized I could order a Bluetooth speaker. Here it is:
Of course, nothing in my life proceeds without difficulty. When the speaker arrived yesterday, I eagerly began to pair it to my iPhone. Unfortunately, I could not place the speaker on the TV stand at the center of the wall opposite from my chair as it was too tall to sit on the shelf and too tall to sit in front of the TV without obscuring it. This end table was an improvisation; we ordered a wall shelf on which we can place the Bluetooth speaker.
I suspect audiophiles like David Banner (not his real name) would scoff at this, but the speaker sounds amazing. Of course, part of that is no doubt due to the contrast to my little iPhone speaker. I was overwhelmed at how good the music sounded.
I am toying with the idea of just leaving my old surround sound system unassembled and, perhaps, buying a second speaker (this is an Asimom Jewel Pro, obviously in red) to create real stereo.  Of course, I could just leave it as is. Oh, the speaker was all of $70.
Bluetooth was invented by the Swedish company Ericsson. From the time the effort was started to create short-link radio technology until the first consumer Bluetooth device was sold was ten years. All hail Bluetooth!
******************
From Bill James:
"The problem with ideology–left or right–is that in order to exist, it has to pretend that questionable propositions are solid rocks upon which extensive belief systems may be constructed."
Very well expressed, Bill.
******************
When it comes to automobiles, my personal ownership preference is for cars I can drive and not vehicles that are de facto museum exhibits. This Hagerty article, titled "Have imperfect cars become the perfect investment?," is about the market trend moving towards driver quality cars and away from trailer queens. From the piece:
"But there are multiple indications that enthusiasts and collectors alike are increasingly seeking out less-than-perfect examples of certain cars…Our Hagerty Price Guide data shows prices for certain vehicles in conditions #3 and #4 ("good" and "fair") rising faster—in some cases much faster—than values for number #1 and #2 ("concours" and "excellent") cars."
Yes, Different Stokes For Different Folks (DSFDF), but I completely understand buying cars that can be driven without fear of turning a 99-point concours champion into a 90-point also ran in a half hour of driving. Unless I were orders of magnitude wealthier than I am now, I would never buy a car that I would be afraid to drive for fear of lowering its value, and I might not buy such a car no matter how wealthy I was. Ironically though, the Hagerty article seems to imply one might be able to have their cake and eat it, too.
I promise no more pictures of Studebaker Gran Turismo Hawks, at least not today. 🙂 Here is a car that appeals to me quite a bit and is certainly not a trailer queen:
This is a 1963 Buick Electra convertible offered at $45,000 at our local Gateway Classic Cars dealer. Although my wonderful wife would probably let me drive her Corvette convertible anytime I wanted, I wouldn't mind having a convertible of my own to take advantage of the Arizona weather. Of course and once again, we have absolutely no place for another car. In addition, while I really like this Buick if I were somehow able to buy a convertible of my own, another one is probably at the top of the list: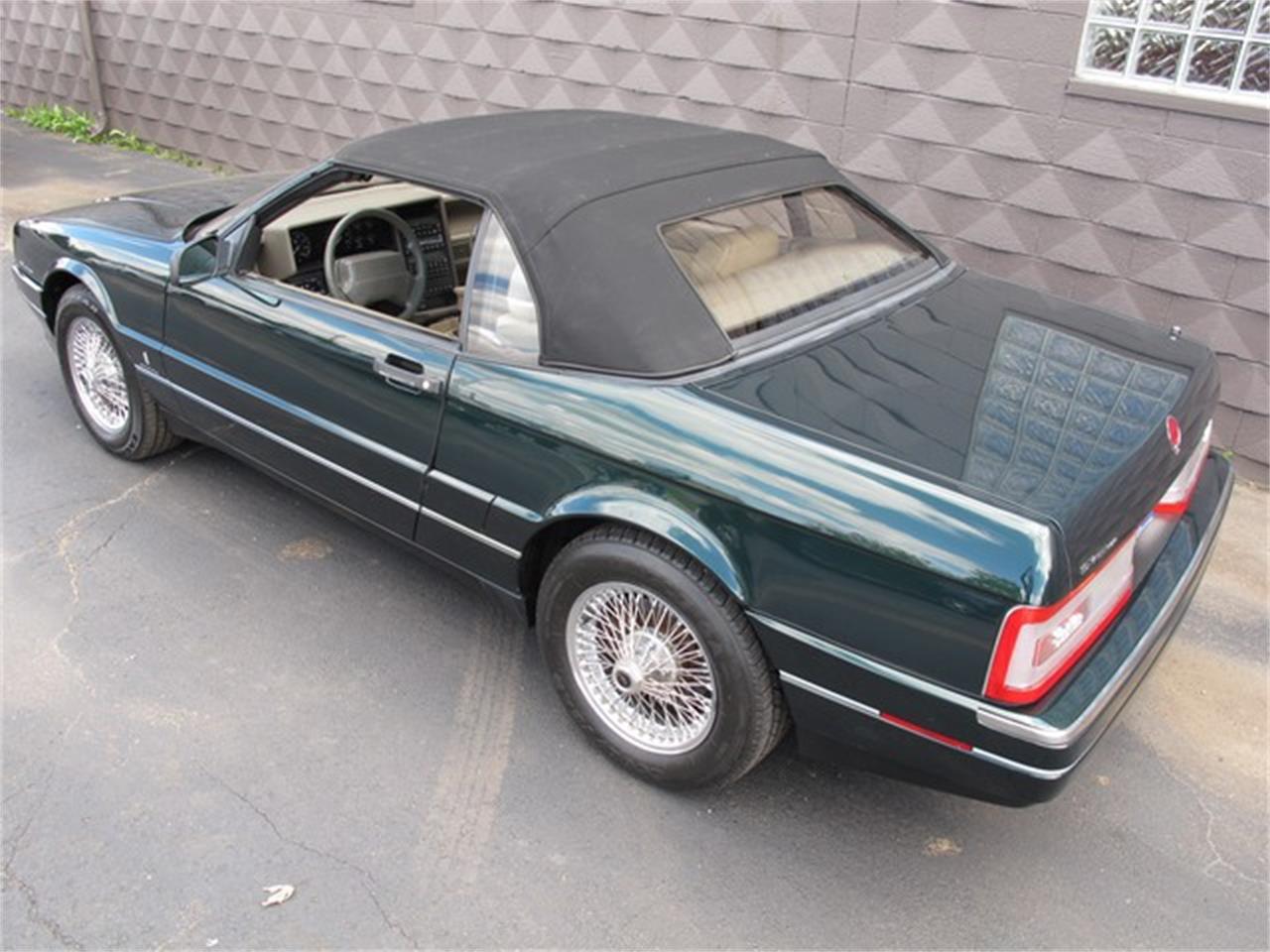 From classiccars.com a picture of a 1993 Cadillac Allante. That model year, the last for the Allante, is probably the best of the bunch as the engine–the newly introduced Northstar V-8–gave the car the power to go with its looks. Of course, the drawback to the '93, in my opinion, is that the auxiliary hardtop was not available. I really like the color/wheel combination of this particular example.
I could buy one of these for far less than the $45,000 Gateway Classic Cars is asking for the '63 Buick Electra. Hemmings currently has eight 1993 Allantes listed for sale for an average price of about $16,500 and three listed for under $12,000. Of course, this car is hardly one that cannot be driven for fear of ruining its value. Brand new, the MSRP of a 1993 Allante was $61,675, which is about $115,000 in today's dollars. One can be purchased for 10%-15% of that figure today.
I would very much like to read your thoughts on trailer queens vs. driver cars, Cadillac Allantes or anything else. Thanks.
#AllHailBluetooth
#BillJames
#SayNoToIdeology
#CarsAreForDriving
#1963BuickElectraConvertible
#1993CadillacAllante
#somanycarsjustonelife
#disaffectedmusings
If you like this blog please tell your friends and share the blog URL (https://disaffectedmusings.com). Thanks.