Here are links to two stories (first, second) that many of those who are blinded by political ideology wouldn't understand could co-exist in someone's mind as "the truth." In my opinion, people blinded by ideology are just blind, period. Oh, there is a world beyond the US.
******************
On this day in 1893 the Agricultural Appropriation Act authorized the establishment of the Office of Road Inquiry (in October by the Secretary of Agriculture, government has almost never worked quickly), the first road agency for the US Federal Government. The responsibilities of that office are now the domain of the Federal Highway Administration.
The Office of Road Inquiry was actually established because of the bicycle boom of the 1890s. It became a burden way beyond their means for local landowners to maintain roads. In 1905, the Office of Road Inquiry became the Office of Public Roads and then the Public Roads Administration in 1939. The Federal Highway Administration was created in 1966 and assumed the duties of the previous offices/administrations.
One might be surprised to learn that federal aid for building roads began in the US in 1917. As the automobile boomed, it was apparent that without a good road network, the growth in commerce that could result from motorized transportation would not be realized. As best as I can surmise, trucks account for about 70 percent of all freight transported annually in the US.
Many believe that federal involvement in road building began with the Interstate Highway System in the 1950s. If you told them that involvement began decades earlier, they might reply, "How is that possible?" Just because you don't know something or don't understand something or have never heard of something doesn't mean that something is false or invalid.
"There are more things in heaven and earth than are dreamt of in your philosophy."
– Shakespeare
******************
The saying, "Power corrupts, absolute power corrupts absolutely" is attributed to 19th century British politician Lord Acton. My 21st-century corollary is that almost everyone who seeks power is already corrupt and gaining that power just increases their corruption.
******************
From Cadillac's website (I hope the links don't break) comes pictures of the upcoming CT5-V Blackwing: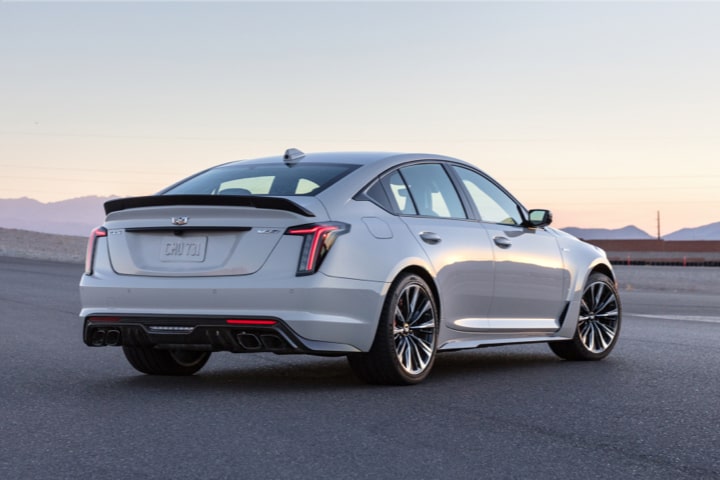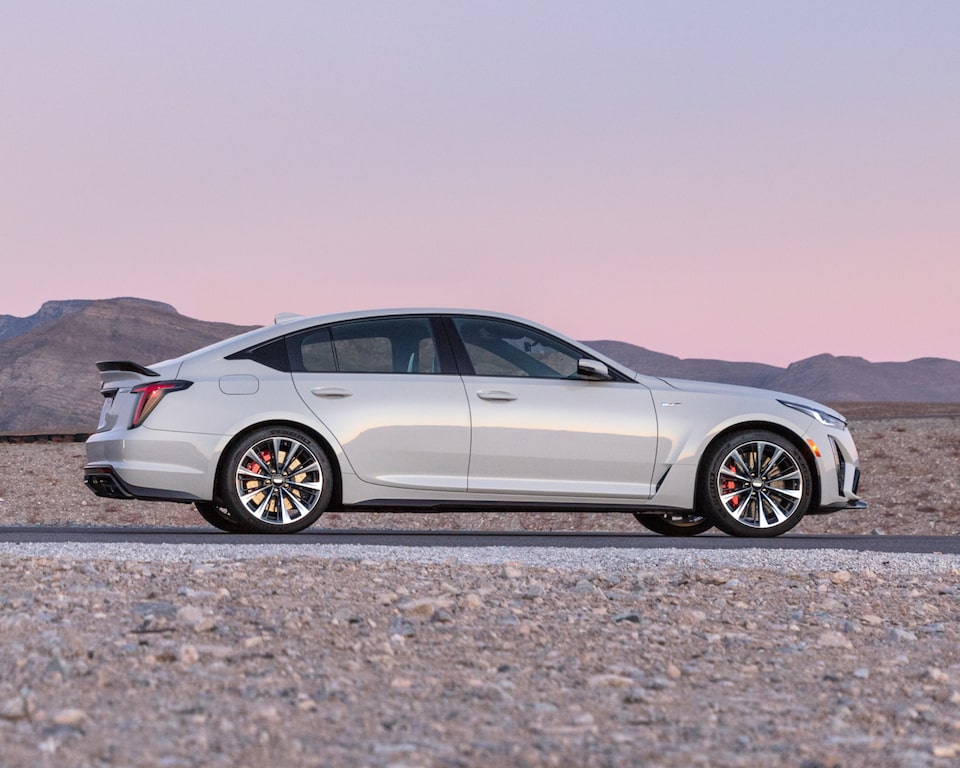 This car is supposed to have "limited availability" beginning in late summer or early fall this year as a 2022 model year vehicle. It will be powered by, basically, the supercharged LT4 engine available in the Z06 versions of the C7 Corvette. In fact, the engine will be built at the Corvette plant in Bowling Green, Kentucky. For the Blackwing the engine has been tweaked so it produces 668 HP/659 LB-FT of torque compared to the 650/650 output of the C7 Z06.
The car is supposed to be a real drivers car and will even be available with a 6-speed manual transmission although, of course, a 10-speed automatic will also be offered. Here is some of the advertising copy:
"Refinement magnified by power. The CT5-V Blackwing is powered by the highest output in Cadillac's history: a 6.2L Supercharged V8 hand-built in Bowling Green, Kentucky. But make no mistake, this performance machine masterfully balances raw power with precise poise on the open road…Elegant and expressive, the CT5-V Blackwing combines striking style with excellent functionality. From its bold-faced grille to its sleek, long and low proportions, aesthetic beauty works in tandem with extensively validated aerodynamics, resulting in design that's understated yet riveting both on and off the track"
As regular readers know I am not a fan of 4-door cars, but this car is not ugly and it sure sounds like it will be fun to drive. A fully "configured" CT5-V Blackwing will be priced at about $125,000. A Bentley Flying Spur 4-door sedan is about twice as expensive. I seriously doubt it's twice the car and may not even be as good a car.
Does anyone have any thoughts on the Cadillac Blackwing cars? We would like to read them.
#HowIsThatPossible?
#SayNoToIdeology
#ThinkForYourself
#LordActon
#CadillacCT5-VBlackwing
#somanycarsjustonelife
#disaffectedmusings
If you like this blog please tell your friends and share the blog URL (https://disaffectedmusings.com). Thanks.