C/2 and I are friends. My wonderful wife and I ran into him at a car show this past weekend (imagine that!…sarcasm) and I think that spurred him on to submit his Ultimate Garage to me. He worked for Ford at two different dealerships, I believe, for 40+ years and is now retired. Unlike me, he seems to be enjoying his retirement.
Given his history, C/2's Ultimate Garage should come as no surprise:
#1 1959 Edsel Citation convertible
#2 1967 Shelby GT350
#3 1969 Ford Bronco Wagon V-8
#4 1963 Ford Thunderbird Sports Roadster — M code Engine
#5 1965 Chevrolet Corvette Roadster — 2 Tops, Fuel Injected, 4 Speed
#6 1935 Auburn Boat Tail Speedster
#7 1971 De Tomaso Pantera
and a +1
1976 BMW R90S motorcycle in Daytona Orange. Just because I can.
In the interest of full disclosure, C/2 owns a '66 T-Bird and a '99 Corvette. I won't show pictures of all the vehicles, but here is an interesting one: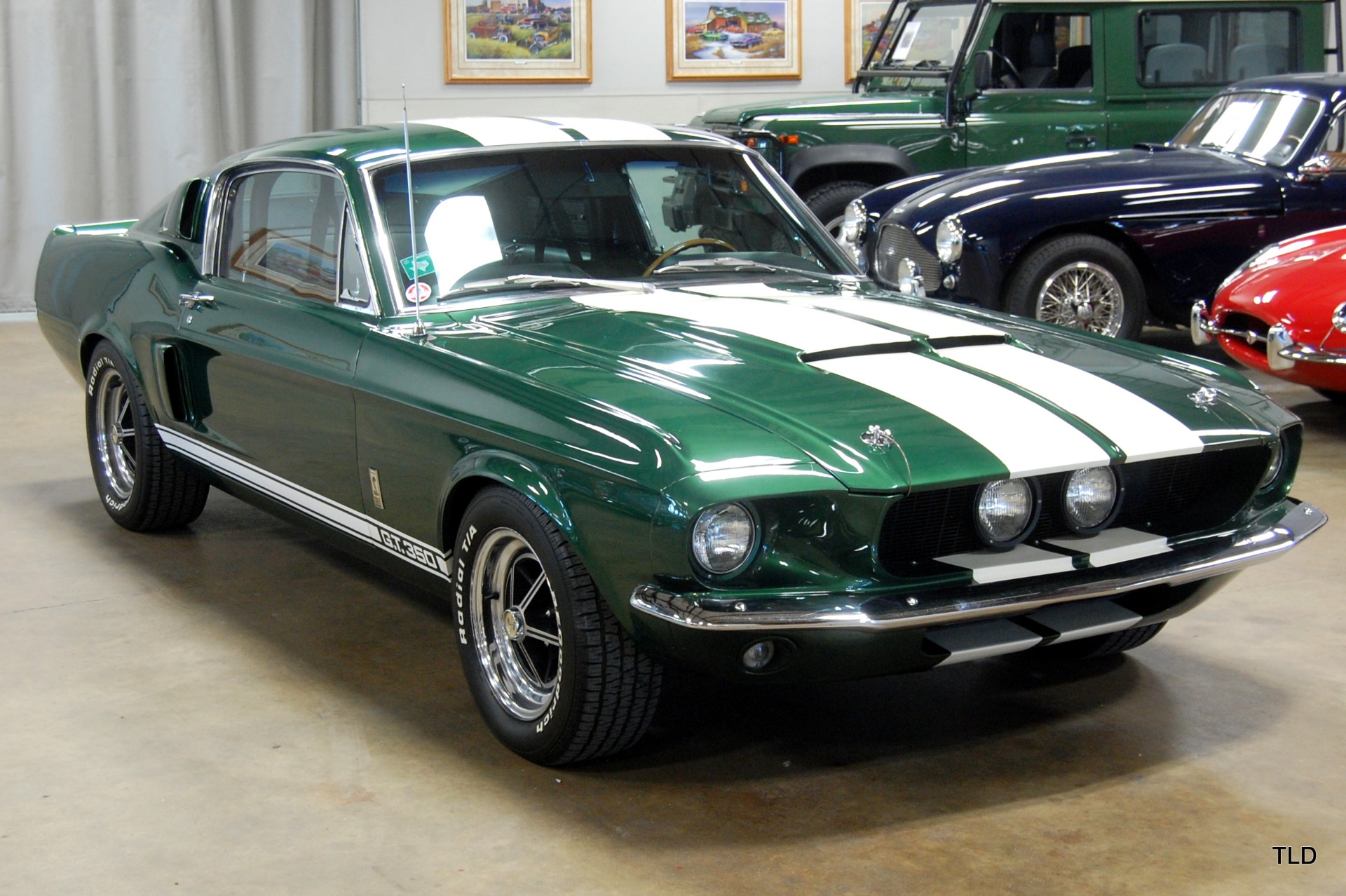 From The Last Detail a picture of a 1967 Shelby G.T. 350. According to Hagerty the "average" value of one of these is $115,000. For 1967, 1,175 were produced. The car was powered by a "souped-up" 289 cubic-inch V8, which after some modifications like a high-rise intake manifold and free-flowing exhaust system, produced 306 HP/329 LB-FT of torque. They are handsome and desirable automobiles.
From Barrett-Jackson a picture of a 1965 Corvette convertible, because I've never shown a picture of such a car on this blog. (Hey, why is my nose growing?!)
Sorry, C/2, I don't think this is a fuelie, but it is the best looking American car ever, in my opinion. OK, maybe I would rather have a '67. Still, with the auxiliary hardtop in place, the side pipes and the knock-off wheels, I mean WOW! For many Corvette enthusiasts 1965 is the ultimate year for the C2. It was the last year for the original fuel-injection system, it was the first year for a big-block (the 396 cubic-inch V8 producing 425 HP/415 LB-FT) and it was the first year for disc brakes, four-wheel discs as it happened. Maybe C/2 had to have a C2 Corvette in his Ultimate Garage…Hagerty values an "average" '65 fuelie convertible at about $73,000. That figure actually sounds low to me, but it is true that restomods have taken off in value, perhaps at the expense of original cars. Only 771 '65 Vettes were equipped with fuel-injection whereas 2,157 had the 396 cubic-inch big block.
Finding a good photo of one of these cars without a copyright mark on it was not easy. This picture is from myntransportblog.com. Of course, these cars were part of E.L. Cord's car "empire" consisting of Auburn, Duesenberg and the eponymous Cord. The Great Depression claimed Cord's car company (alliteration!) as one of its many victims. In calendar year 1935 Auburn produced 6,316 cars in total. How many of these particular cars were built is not known. The number of 851/852 Speedsters built for 1935 and 1936, the last years of Auburn production, has been estimated at between 180 and 600.
From topcarrating.com a picture of a 1971 De Tomaso Pantera. Of course, the Pantera is an "original" hybrid meaning it has European styling (in this case, Italian sort of…Tom Tjaarda, an American, designed the exterior while working for the Italian coachbuilder Ghia) and an American engine, the "legendary" Ford 351 Cleveland V-8. These cars were sold by Ford in the US through Lincoln-Mercury dealers until 1975 after which De Tomaso continued to produce them, but in much smaller numbers.
Everyone reading this knows that I LOVE the De Tomaso Longchamp, but I also like the Pantera. As a teenager I remember seeing one around town on occasion; it was driven by the son of a local appliance magnate.
Thanks to C/2, 56packardman, Muscleheaded Blog, L Weaves Words, David Banner, David Burge (unknowingly) and My Wonderful Wife for submitting their Ultimate Garages. Right now, I think I will begin revealing my Ultimate Garage 2.0 on Saturday, May 18th. That will begin with the Cars That Just Missed The Cut.
#UltimateGarage
#somanycarsjustonelife
#disaffectedmusings
If you like this blog please tell your friends and share the blog URL (https://disaffectedmusings.com). Thanks.