My writing well is empty today, but I still want to create some content. Watching an episode of Wheeler Dealers "inspired" me to show a picture of the featured car and to show other car photos. First, the Wheeler Dealers car:
Yes, complete with Mike Brewer in the shot is a picture of the Opel GT featured in the episode. A tangent: when I searched for a photo of the Wheeler Dealers Opel GT, a photo shown in this post in my blog was among the results. I just love the looks of this car.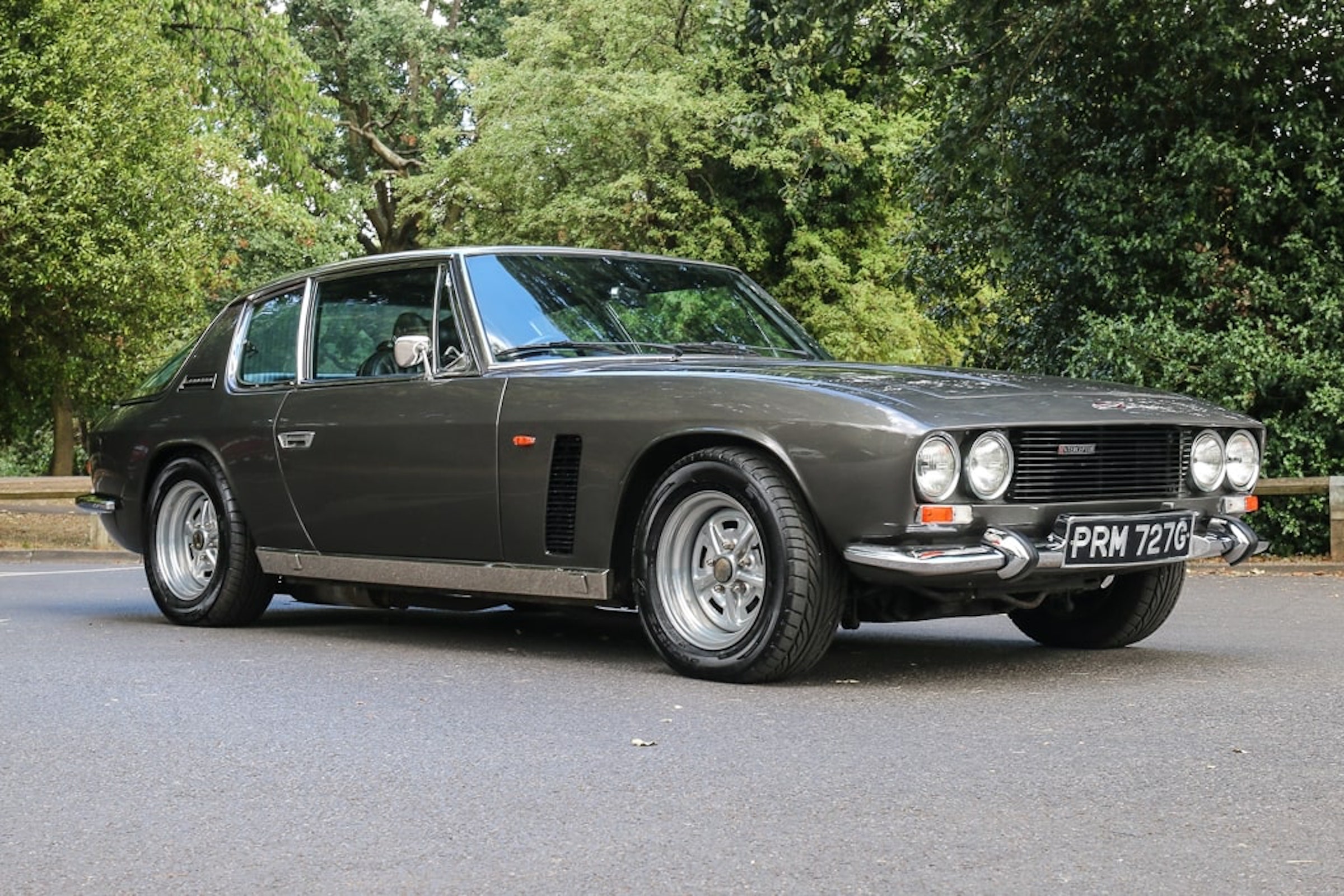 This is a Jensen Interceptor. When I was much younger, I really liked the way these cars looked. In one of the shots used to segue to a commercial in Salvage Hunters: Classic Cars, Paul Cowland and Drew Pritchard are shown standing next to one of these. I have never seen an Interceptor in an episode of the show, though.
These are hybrids in the original meaning of the word in an automotive context in that they are a blend of European styling (and often European chassis) with an American drivetrain. These cars were powered by big-block Chrysler V-8s and were available with Torqueflite automatic transmissions.
On the way back from lunch yesterday with my wonderful wife and her father we spotted a Kia Stinger although it was in more of a Gunmetal Gray. As you know, I am quite smitten with orange cars and have been ever since another Wheelers Dealers episode featured a car like this:
This is a Honda S2000 in Imola Orange. Of course, the S2000 was included in my Ultimate Garage 3.0 that I published earlier this year, although I did not show a picture of one in this color.
This is an A.C. 3000ME coupe. The car was based on a prototype called the Diablo built by the Bohanna Stables company (named for its two founders, Peter Bohanna and Robin Stables) and shown at the London Racing Car Show in 1972. AC acquired the rights to the Bohanna Stables Diablo design and assigned two of their engineers, Alan Turner and Bill Wilson, to develop it into a production car. AC also hired Bohanna and Stables to consult on the redesign.
As is often the case with limited-production cars built by undercapitalized companies, the 3000ME was not actually available to the public until years later with the first customer cars being delivered in 1979. Between AC and a company licensed as AC Scotland, only about 100 cars were produced between 1979 and 1985. Oh, this car is proof that a mid-engine car can retain a long hood/short deck design. The ME in 3000ME stood for Mid-Engined.
Obviously, this an American Motors Corporation AMX/3. From the Wikipedia article about the car:
"With this car, AMC wanted to counter the similarly designed De Tomaso Pantera with a competitor. The body design and drivetrain came from AMC, the chassis and suspension were developed in Europe. The design was generally attributed to Giotto Bizzarrini. However, only individual components such as the suspension come from him. In addition to Bizzarrini, Italdesign, Autocostruzioni S.D. and BMW were also involved in the development. Shortly after the presentation, AMC abandoned the project without giving any reason, after about half a dozen cars had been created."
I have read that AMC abandoned the car because they had concluded that it was an impractical offering at an outrageous price. Too bad as I think it is orders of magnitude more appealing than the AMX that was manufactured from 1968 through 1970. In an episode of Overhaulin' Chip Foose said this about the AMX: "To be honest with you it's an ugly car."
One more photo for today:
This is the soon to be discontinued (at least in this iteration) Acura NSX. That is also too bad as it is, apparently, a hell of a car, a great blend of styling, performance, comfort and technology. The rumored Corvette hybrid, the E-Ray, is supposed to be similar in execution to the NSX.
For those of you who celebrate tomorrow as a holiday I wish you a happy and peaceful day. I doubt I will post tomorrow as we have plans, but I can't rule it out. OCD, you know.  🙂
#RandomCarPics
#somanycarsjustonelife
#disaffectedmusings
If you like this blog please tell your friends and share the blog URL (https://disaffectedmusings.com). Thanks.