Ed Welburn, former General Motors' Vice-President of Global Design, remarked that if two cars had equal technology then the better looking car wins. For me, I think the better looking car almost always wins regardless of technology. I'm just a sucker for a pretty face…
I really don't like cars such as Pagani, Koenigsegg, not to mention the Shitlermobile in disguise, Bugatti. I don't care that the Koenigsegg transmission has seven clutches or that the Bugatti can reach 270 MPH. They look like pods to me, almost formless.
That being said, the Buick Reatta is not part of Ultimate Garage 3.0 precisely because it is so far from being a performance car. I guess what I am trying to say is that performance matters, too, but not at the expense of appearance.
Not in any order, here is Part One (Of Two) of my Ultimate Garage 3.0.
THE NEWBIES
This car could be considered a half-newbie as its coupe brother was listed in Ultimate Garage 2.0.
Jaguar F-Type Convertible
The proportions, the rear haunches of this car are just perfect, in my opinion. I might have like to seen what a hardtop convertible would look like, but that might have ruined the rear deck.
In R-spec, this car is an all-wheel drive convertible powered by a 5-liter V-8 producing 550 HP/502 LB-FT of torque that enables the car to accelerate from 0-60 MPH in 3.5 seconds, which is too quick for most drivers, trust me.
Jaguar has/have (don't know if any Brits are reading) never made an ugly car.
Ferrari 330 GTC
I have really fallen for this car in the last year or so. This might have been the car that did it…
This picture was taken at the Mecum auction in Glendale, Arizona in March of 2020. Because of the damn virus that was the last auction we attended, but we have tentative plans to attend the Mecum auction at Monterey in the People's Republic Of Calizuela next month.
Those lines are just awesome to me. The 330 GTC was powered by a 4-liter/242 cubic-inch V-12 producing gross power output of 335 HP/270 LB-FT of torque. (Net figures are 300 HP/240 LB-FT.)
This is a small car with just a 95-inch wheelbase and overall length of 176 inches. According to Hagerty, an average example of one of these has a value of about $500,000. The price of this and one other newbie will make Ultimate Garage 3.0 far more costly than 2.0. That newbie is:
Second Generation Ford GT
Some would argue that the current Ford GT is really the third generation. Doesn't matter, the car included here is the Ford GT currently available new that began production in 2016.
Despite the mid-engine design, the proportions of the car are not pod-like to me. Performance? The car is powered by a 3.5 liter/213 cubic-inch, twin-turbo V-6 that originally produced 647 HP/550 LB-FT of torque. In model year 2020, the output was boosted to 660 HP although torque was not increased. This Ford GT will accelerate from 0-60 MPH in 3 seconds, do the standing quarter-mile in 10.8 seconds and pull 1.1 G on a skidpad. Of course, my 2016 Corvette Z06 can do all of that and even a little better and didn't cost a half-million dollars. Still…I love the new Ford GT and it's in Ultimate Garage 3.0.
1968 Dodge Charger
This will be one of the few cars for which the model year is specified. While I really like all of the second generation Chargers (1968-70), my strong preference is for the '68 because of the clean grille.
Of course, the one to get would be one with the legendary 426 Hemi. I have been a fan of this generation Charger for a long time.
Aston Martin DB11
This car and the 1968 Charger were originally going to be included in Ultimate Garage 2.0 (first unveiled in May of 2019), but were "kicked out" at the last minute. A month or two later I knew I had made a mistake with both cars.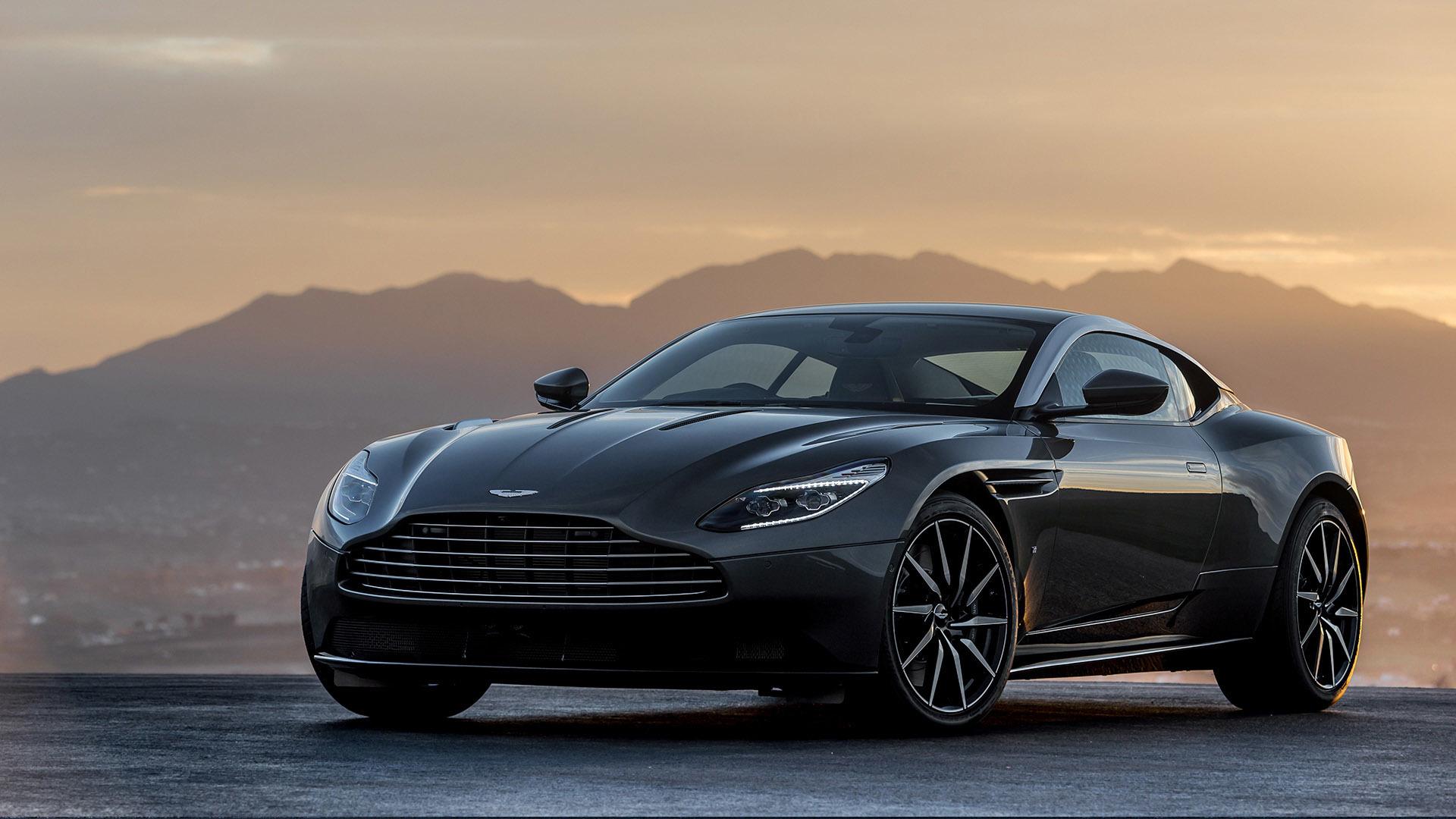 At the heart of the current DB11 is, sorry Aston-Martin purists, a 4-liter twin-turbo V-8 producing 528 HP/513 LB-FT of torque. No more V-12 engines and, I suspect, ICE-powered cars will also disappear sooner rather than later. That bottom DB11 in Orange is an 11 in looks on a scale of 1 to 10.
The last three newbies, and there are more newbies than returning cars, are highly idiosyncratic favorites of mine. The thought of one of them is actually getting me a little teary-eyed.
Honda S2000
I mean, how could I leave this car out this time? Every time I see one I drool. My wonderful wife and I have a running gag about the S2000. Every time I see one I say, "I love those cars." My wife responds, "Really? I had no idea."
The S2000 has an aura to me. No, it's not a 500 HP beast, but its combination of looks and performance is hard to beat, IMO.
Honda began production of this car in 1999 as sort of a 50th birthday present to itself. The car has a 2-liter (hence the 2000 in the model name)/122 cubic-inch 4-cylinder, naturally-aspirated engine that produced 240 HP, but only 160 LB-FT of torque. The engine had the famous VTEC technology that enabled it to rev to 9,000 RPM. For the day, two HP per cubic inch in a naturally aspirated engine was quite the feat; it still is, actually.
It is a small car with a 95-inch wheelbase and 162-inch length. Its curb weight is well under 3,000 pounds. Manual transmission be damned, I want one of these cars.
1993 Cadillac Allante
While I would want a '93 model because it was the only year the 295 HP Northstar V-8 was available (slipping head bolts and all), I would try to find an auxiliary hardtop because that's when these cars look their best.
Yes, these cars were an abject failure with only about 21,000 sold during their seven-year production run. I just see a beautiful car, with a body designed and built by Pininfarina–the company that designed and built bodies for Ferrari from 1951 to 2018. Oh, the top photo is of a 1987 model. Technically, availability of the auxiliary hardtop ended in 1992, but "rogue" hardtops for '93s are available like for the '93 in the bottom photo.
The heart wants what it wants, which leads to the last of the "Newbies."
Studebaker Gran Turismo Hawk
For years, I used to think that a certain song was my favorite of all-time, until I realized that it wasn't the song I played the most often. This was my personal manifestation of stated vs. revealed preferences.
The Studebaker Gran Turismo Hawk has to be in Ultimate Garage 3.0. I mean, C'mon, I bought a 1:18 model of the car:
Here is another photo I have shown in this blog:
This is the car that made me a little teary-eyed when I realized it would be included in Ultimate Garage 3.0. It was listed as one of the cars that "just missed the cut" in 1.0 and 2.0. I can declare, "I love this car!"
I still have hope that, one day, I will own one of these. The obsession with buying one is another reason I knew the Gran Turismo Hawk had to be included.
Hope you enjoyed this first installment of Ultimate Garage 3.0. I also still hope some of you will submit your own.
#UltimateGarage3.0
#ABeautyContest
#TheNewbies
#somanycarsjustonelife
#disaffectedmusings
If you like this blog please tell your friends and share the blog URL (https://disaffectedmusings.com). Thanks.