I have shown this picture before; it is my "section" my senior year of high school:
These 30+ high school students were an extraordinary group. David Banner (not his real name) and Dr. Mavro became physicians. One classmate became the CFO of a large energy company before moving to the same role at a large and well-known charity. At least three earned their Ph.D. and that number could be higher as I have lost touch with virtually everyone in the class. I believe that at least two became attorneys; oh well, no group is perfect.
In the second row, third from the right, is someone who stood out even among this august company. He graduated from high school at age 16. He finished the first semester senior year Calculus curriculum by October; the teacher was wise enough to create a new curriculum only for him.
The best math students were given a chance to take part in the US Mathematical Olympiad. Just to be asked to take the test was an honor (I was); the person to whom I have just referred made the second highest score in the US. That feat earned him an invitation to the World Olympiad; he made the second highest score in the world.
When it came to Physics, though, I could hang right with him, although that class was not in our senior year. I had more than a 100 average in the class as I could, and would, do test problems in more than one way for extra credit. In our school, grades were your numerical average and not a letter. However, the teacher was not allowed to actually give me a grade of 105 or whatever, so my Physics grade for the semester was a 100.
I hate to admit that I have forgotten the names of at least ten of my classmates. Nothing like that seemed possible then. Everything great seemed possible. I could start my own car company or get involved with professional sports, the only two interests I really had. Of course, I did forge a 20+ year career in major league baseball and wrote a football book that The Wall Street Journal called without a doubt the best book of its kind ever written. None of that seems to matter anymore, though.
I have written many times about the dissonance in my life comparing earlier days when anything was possible to now when almost nothing seems possible. I don't think I will ever fully accept that change.
******************
I graduated from high school in 1978. That year marked the 25th anniversary of the introduction of the Corvette. (By my senior year, I was not a big Vette fan although when I was in elementary school I loved the C3 as well as the C2.) Chevrolet/GM made significant changes to the car. From The Genuine Corvette Black Book (I decided to photograph the relevant page instead of try to transcribe it. Work smart, not hard):
Here is a picture of a 1978 Corvette, but without the pace car decals: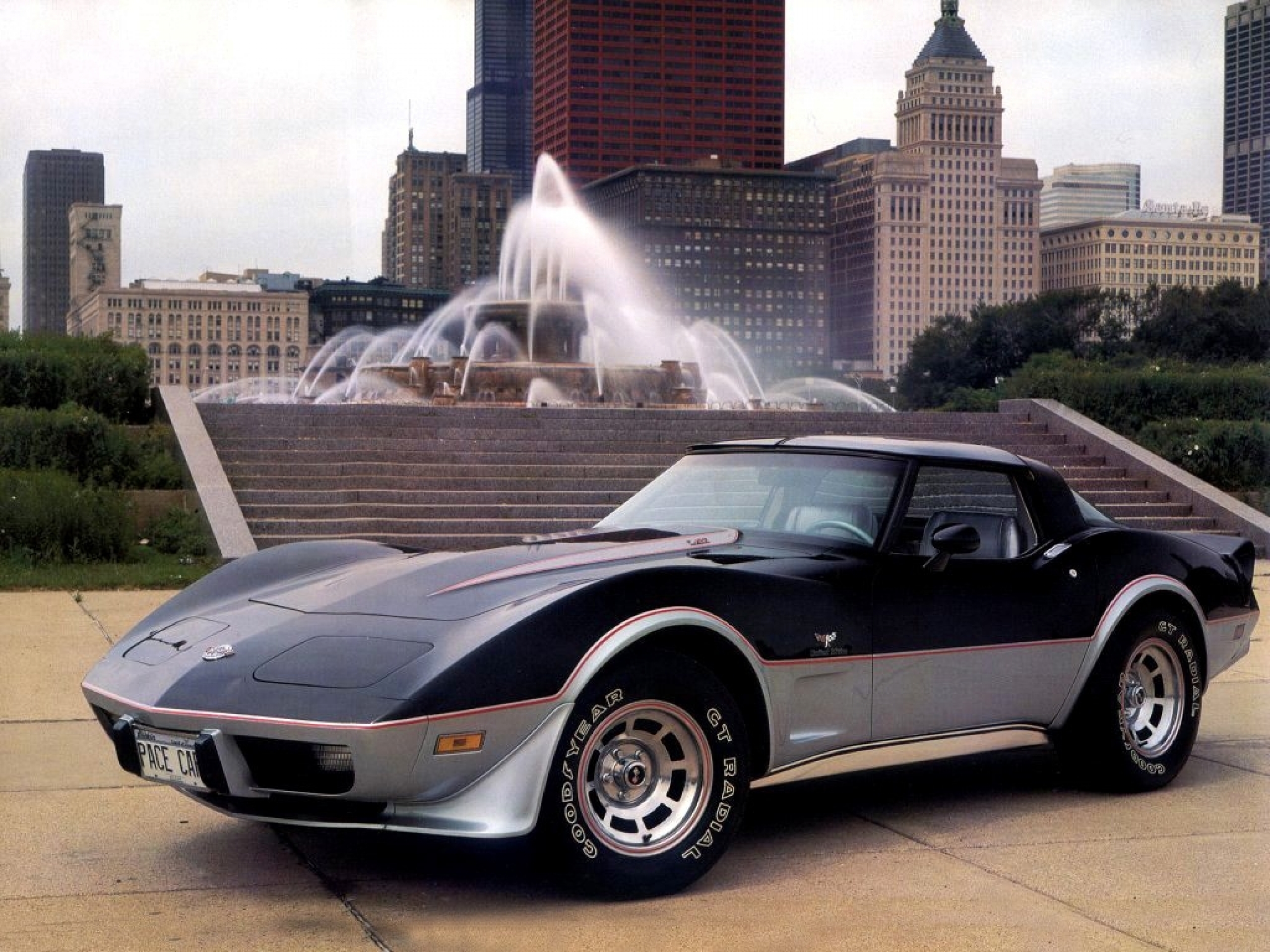 I remember that I liked the change to the fastback rear window; I guess I still had remnants of my obsession with fastbacks from my even younger days.
Although I like the C3 design, I don't love it and think it is a little dated. Maybe if we win a nine-figure sum in a lottery I'll buy a Corvette from each generation, except a C7, of course, as I already have one.
Were you interested in cars in high school or earlier? How have you managed the transition from youth to not youth?
Youth is wasted on the young…
#ThrowbackThursday
#YouthIsWastedOnTheYoung
#LifeDissonance
#1978ChevroletCorvette
#somanycarsjustonelife
#disaffectedmusings
If you like this blog please tell your friends and share the blog URL (https://disaffectedmusings.com). Thanks.