In the big scheme of things this "event" is not even trivial, but minutial. That would be true even if the world were not in virus lockdown. However, to this blogger this event has meaning. Even though April, 2020 has a few days to go, Disaffected Musings has had more blog views this month than in any other month since its inception in January, 2018. More impressively (in my opinion, anyway), unlike the previous record month, April of last year, this month had no exogenous boost to readership. Last April saw a two-day surge in views when Bill James tweeted the main link to this blog. Those two days still rank 1-2 in daily views of Disaffected Musings. [By the way, Bill, please feel free to tweet the main link or link to a specific post anytime you want. 🙂 ]
So, congratulations to us and thanks for reading…people searching why Cristy Lee is no longer on All Girls Garage (or the Barrett-Jackson broadcasts) and/or people searching why Lou Santiago and Jared Zimmerman are no longer on Car Fix were the largest contributors to blog views this month. As I have written before, Where Is Cristy Lee? is now the most read post in the history of this blog, not counting the About page. As I write this, blog views for the year are 20 percent higher than the total for the first four months of last year. Here are the rest of the top five posts in all-time views:
Please feel free to acquaint, or re-acquaint, yourself with those posts. (I guess I haven't written much about Studebaker lately.) Please keep reading and please tell your friends about Disaffected Musings. Thanks.
******************
My wonderful wife sent me this photo from Fack Fucebook. How do I feel about her using that company's services? I don't like it, but we have a marriage, not a dictatorship. Here's another beautiful shot from Arizona:
Yes, that's the lovely Katie Osborne, also courtesy of my wonderful wife. One more (just one more, pah two at the very most…inside joke for Dr. Zal) photo of the lovely Arizona sky:
Sorry, local friends and neighbors, but I just can't wait to be able to see views like that outside my own window.
******************
Here's a sample of my buying during these idle times:
Gee, what a surprise! Books about defunct American car companies…these were published by a company called Iconografix. As I cannot find a website for them I'm not sure they're still in business. I am sure I would like to share some of the photos in these books, but the usual "you can't use anything in this book anywhere without written consent of the publisher" warning is in all of them. If a company goes bankrupt, what happens to the rights to their products? I guess those rights could be sold at a bankruptcy auction and, therefore, would belong to the purchaser of those rights.
******************
As a follow-up to C8 Saturday, while I still have not seen one "in the wild" now I know someone who has. Scott Hoke texted me yesterday to say he had seen one "In bright red" while driving around his home turf in the Indianapolis area. From Ray Price Cars a picture of such a 2020 Corvette: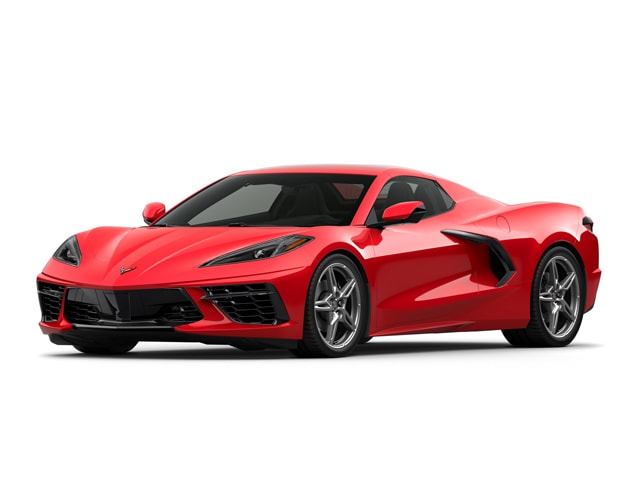 Stay safe and be well.
#DisaffectedMusings
#ThanksToDisaffectedMusingsReaders
#ArizonaSky
#KatieOsborne
#DefunctAmericanCarMakes
#ScottHoke
#C8Corvette
#somanycarsjustonelife
#disaffectedmusings
If you like this blog please tell your friends and share the blog URL (https://disaffectedmusings.com). Thanks.