This CNBC article reports on the second UAW (United Auto Workers) president to be sentenced as part of a multiyear corruption probe into the well-known American labor union. Power corrupts, whether it's a high-ranking labor union official, CEO of a large company or a high-ranking government official. Of course, I have opined that many/most people seeking these posts are already corrupt and achieving their goal is "positive" reinforcement for their behavior, which worsens their corruption.
In general, I believe it is best for a country, for a society for power to be diffuse and not concentrated. When exceptions should be made is, of course, a very tricky matter, indeed.
******************
From this article titled "How Software Is Eating The Car" comes this estimate from Deloitte Touche: as of 2017, some 40% of the cost of a new car could be attributed to semiconductor-based electronic systems, a cost doubling since 2007. Obviously, a shortage of those semiconductors, like the world has been experiencing, makes it difficult to manufacture cars, whether they are ICE-powered, EVs or hybrids. From the piece is this tidbit:
"Today, high-end cars like the BMW 7-series with advanced technology like advanced driver-assist systems (ADAS) may contain 150 ECUs [Electronic Control Units] or more, while pick-up trucks like Ford's F-150 top 150 million lines of code. Even low-end vehicles are quickly approaching 100 ECUs and 100 million of lines of code as more features that were once considered luxury options, such as adaptive cruise control and automatic emergency braking, are becoming standard."
One can certainly understand the preference for non-computerized cars by many of those in the hobby. One should also understand that many of these systems are the result of ever increasing government standards. Some of those, of course, result in safer cars, but worse drivers. Much of the explosion in ECUs and lines of code, though, comes from customer expectations regarding comfort and performance. It is the automobile business, after all.
******************
It seems as though inventory is thin right now at the local luxury make complex. Nevertheless, here are some pictures I took yesterday:
I am still hoping for a real-world look at a Maserati MC20, but haven't seen any, yet. The Maserati dealer in the complex was allocated eight MC20s, all of which were sold within days of availability. From Wallpaper Cave a picture of said vehicle: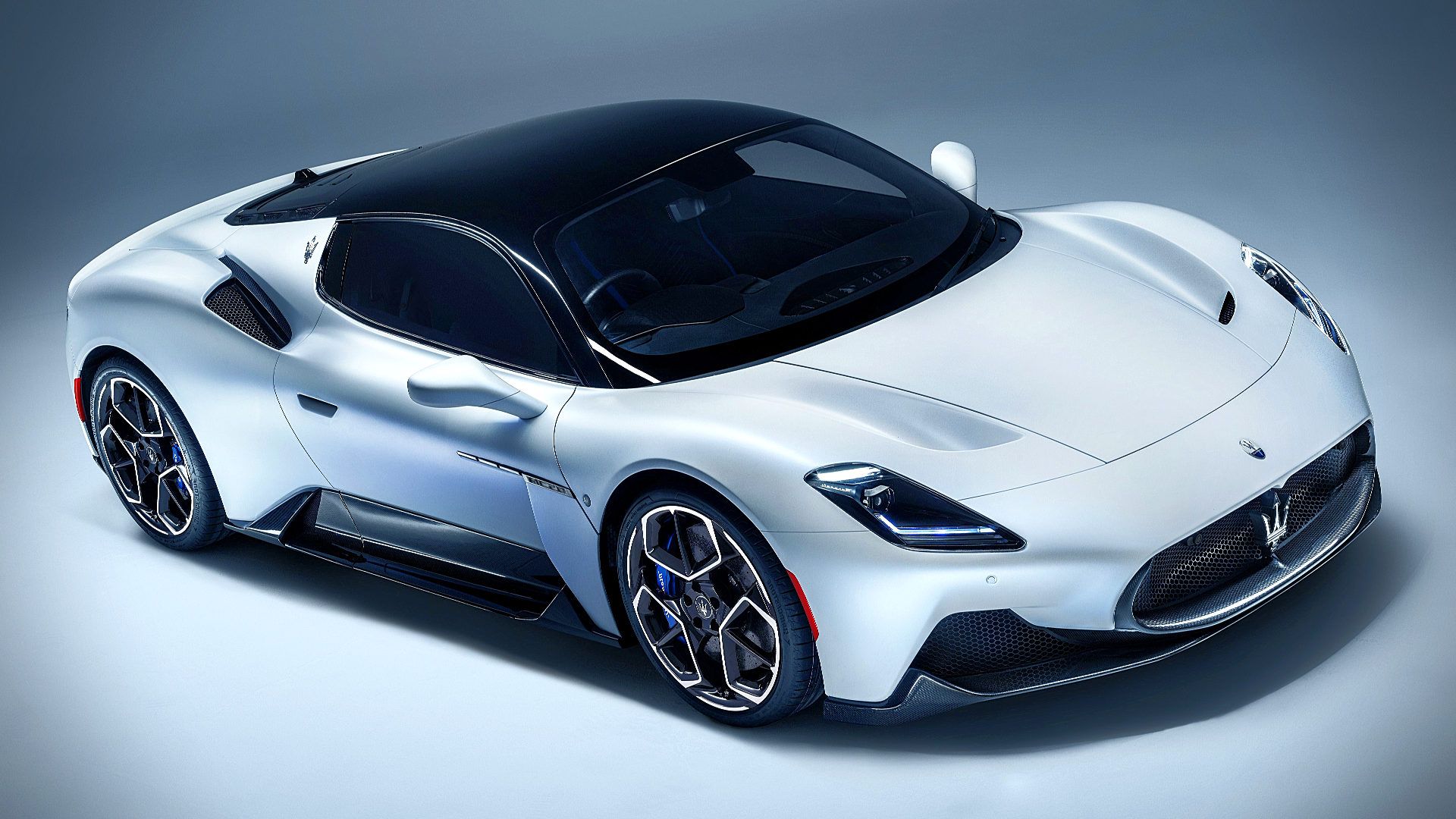 Can I put this car in Ultimate Garage 3.0? Can I include three different generations of Corvettes? Yes, it's my blog and I guess I can do what I want. Sometimes, though, what we want to do is not what we should do.
Enjoy the weekend!
#PowerCorrupts
#SoftwareIsEatingTheCar
#LuxuryAutoMakes
#MaseratiMC20
#somanycarsjustonelife
#disaffectedmusings
If you like this blog please tell your friends and share the blog URL (https://disaffectedmusings.com). Thanks.