The title of today's post refers to the fact that I don't really have anything to write today. I am writing because I feel compelled to do so, in no small way due to the fact that blog views for May are even higher, per day, than they were in the "record-setting" month of April. Obviously, because people "follow" Disaffected Musings more people read the blog on days with posts than on days without.
I guess I could mention that on this day in 1934 Gordon Buehrig filed for a patent on his design of a smaller Duesenberg; the patent was issued Oct. 2, 1934. The design was assigned to the Cord Corporation, Buehrig's employer, and later became the starting point for the Cord 810 models. Buehrig was named named chief designer for Duesenberg in 1929. From RM Sotheby's a picture of a 1936 Cord 810 convertible: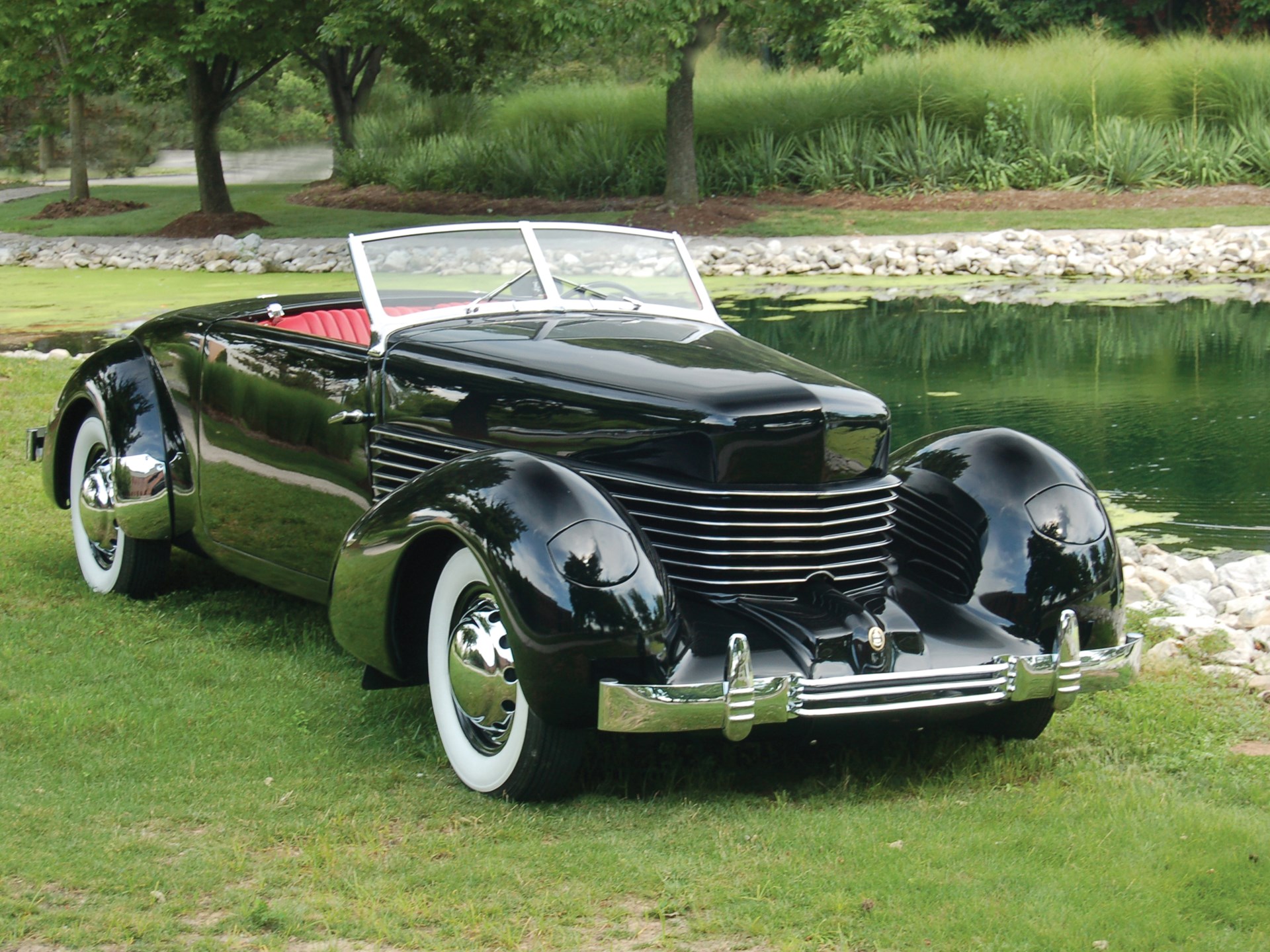 As many car enthusiasts know, Buehrig's design for this car was a protest against Harley Earl's maxim that the face made the car. Buehrig had worked for Earl at General Motors before joining Duesenberg and designing the Cord 810 and the Duesenberg Model J. Ironically, the car with no face became a car with one of the most famous faces in history.
One of the dirty little secrets of these cars that are so revered today is that they were not well-made. Like virtually all US companies, the Cord Corporation, which owned the Auburn Automobile Company and Duesenberg among other holdings, struggled mightily during the Great Depression until E.L. Cord sold the remnants in 1937. This Cord was known for transmissions that performed poorly and for overheating/vapor lock. It should be no surprise that myth and legend almost always conflict with facts, that's why they're called myth and legend.
About 1,600 Cord 810s were built in 1936 and almost 1,300 812s were built in 1937. The 812 offered a supercharger and about 54% were supercharged.
Anyone have anything to offer about these Cords? Have a great Sunday.
#SundayBare
#GordonBuehrig
#1936Cord810
#somanycarsjustonelife
#disaffectedmusings
If you like this blog please tell your friends and share the blog URL (https://disaffectedmusings.com). Thanks.