On this day in 1965 President Lyndon Baines Johnson signed the Highway Beautification Act. The new law called for control of outdoor advertising, including removal of certain types of signs, along the nation's growing Interstate Highway System and the existing federal-aid primary highway system. It also required certain junkyards along Interstate or primary highways to be removed or screened and encouraged scenic enhancement and roadside development.
LBJ's wife, Lady Bird, played a major role in the passage of the act. In the movie Good Morning, Vietnam, Robin Williams (as disc jockey Adrian Cronauer) comments about the passage of the bill and says one of its provisions is that Lady Bird will no longer be allowed to drive in a car with the top down. Since most of Williams' dialogue in the scenes in the radio studio was ad-libbed, I assume that line was also ad-libbed.
I don't really remember what America's major highways looked like before passage of the bill, but frankly I think that unless some natural scenery exists, interstate highways project too sterile an appearance. I also think the bill (and its descendants, more on that below) has been ignored on US routes–as opposed to interstate highways–and many of them have long stretches that are nothing but a harsh, dissonant mix of stores, advertising and more stores, a cacophony of sight, if you will.
I'm sure Lady Bird Johnson meant well, but as is the case with most government regulations the Highway Beautification Act has spawned a cottage Congressional "industry" of subsequent committees and more laws. In writing about the George Brett homerun that was nullified because of the placement of pine tar on his bat, Bill James wrote, "Laws that are not enforced are unenforceable." The "pine tar" rule had been in effect for awhile, but had never been applied until that instance making that enforcement the definition of arbitrary. Despite the myriad of laws that are supposed to govern the appearance of major roads and highways, many of them are either garish or sterile in appearance.
"Suppose you were an idiot, and suppose you were a member of Congress; but I repeat myself."
– Mark Twain
******************
In this piece Colin Windell notes that Fords sold in South Africa are available with a USB port in the rear-view mirror to accommodate dash cams. Does anyone know if Ford or any other vehicle manufacturer sells cars so equipped in the US?
My wonderful wife's 2018 Corvette is equipped with option code UQT (say that out loud), which gives her the ability to record high-def video and audio and save it to a storage device so the A/V can be played on most computers. However, in this instance the ability to record sight and sound is built into the car.
I think dash cams are a great idea and have looked into adding one to my Z06. I think the use of such devices is a prime example of "Better Safe Than Sorry."
******************
So, is this car going to be released or not? Does anyone know?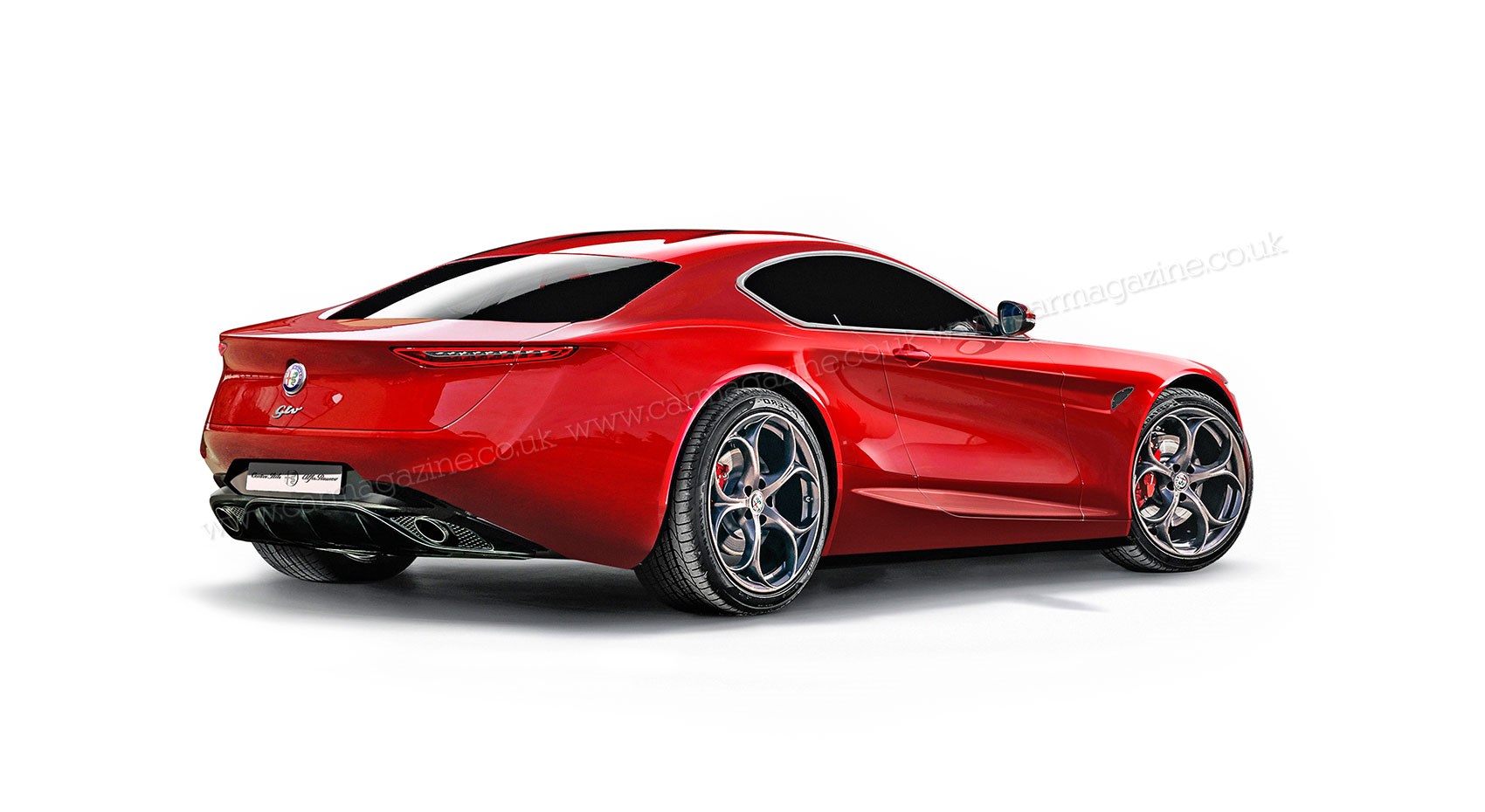 From carmagazine.co.uk (obviously) a picture/rendering of the 2021 Alfa Romeo GTV. Some time last year Alfa announced that all of its 2021 offerings would either have a hybrid or all-electric drivetrain, which most of the automotive world interpreted as the end of the Giulia-based GTV coupe. Other publications say such a car may still be introduced, although perhaps not until model year 2022, and it may or may not have a non-ICE drivetrain.
It would be a sad day if all Alfa Romeo builds are SUVs and four-door sedans, regardless of how they are powered. "Rage, rage against the dying of the light." (Dylan Thomas, of course…)
#ThrowbackThursday
#HighwayBeautificationAct
#MarkTwain
#DashCams
#NewAlfaRomeoGTV?
#somanycarsjustonelife
#disaffectedmusings
If you like this blog please tell your friends and share the blog URL (https://disaffectedmusings.com). Thanks.