I firmly believe the "common wisdom" that most machines are not designed to last as long as in the past. Our Korean-made refrigerator, company name rhymes with Ram Dung, has basically died in less than five years. Two of our TV sets, made by the same company, have been in need of being replaced for years, but we just haven't purchased new ones. The first washing machine (don't remember what company "built" that) we bought when we moved into our current house gave up the ghost after five years.
Ironically, automobiles seem to be an exception to that rule. According to Ratchet+Wrench the average age of a "light vehicle" in the US is about 12 years. Wish I could give you more info, but that site has a paywall. An inflection point in the average age occurred during the "Great Recession" but as the economy has recovered the trend hasn't really reversed. Of course, part of the explanation is that people are simply not buying cars as often as they did previously and doing whatever maintenance is necessary to keep their current car running. The cars are probably more reliable, but people's automobile buying habits have changed as well.
******************
As for Frugal Friday, my initial idea for this week was simply to piggyback on this article by Hagerty about 10 "contemporary classics" under $45,000 that will soon appreciate rapidly. Upon further reflection I felt the article was too speculative to be useful and that $45,000 wasn't frugal under almost any circumstances.
I decided, instead, to focus on cars that are contenders—but not locks—for my Ultimate Garage 2.0. First, from this Autotrader listing: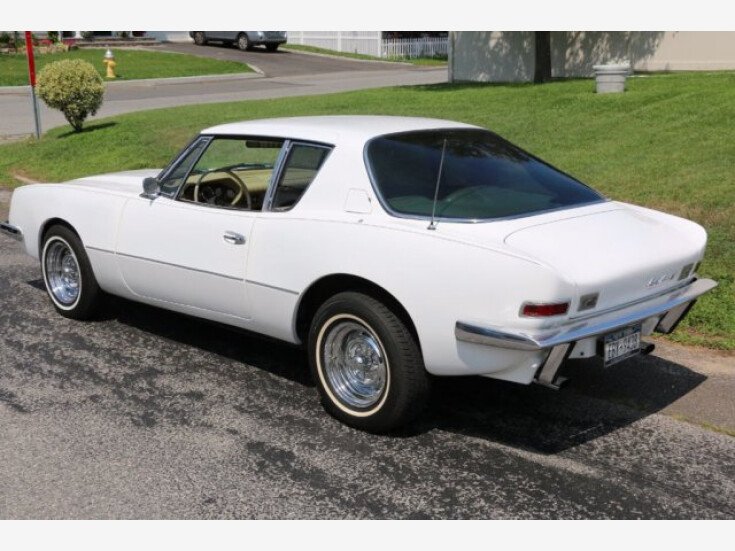 This is a 1970 Avanti II with about 73,000 miles and is listed at $14,995. The Avanti was part of my first Ultimate Garage, but might not make 2.0 simply because the design is beginning to look dated to me. However, I could always put the last iteration of the car in 2.0:
From canacopegdl.com a picture of a 2006 Avanti. This one is not for sale, as far as I know, but I just wanted to show it in the context of being a contender for Ultimate Garage 2.0.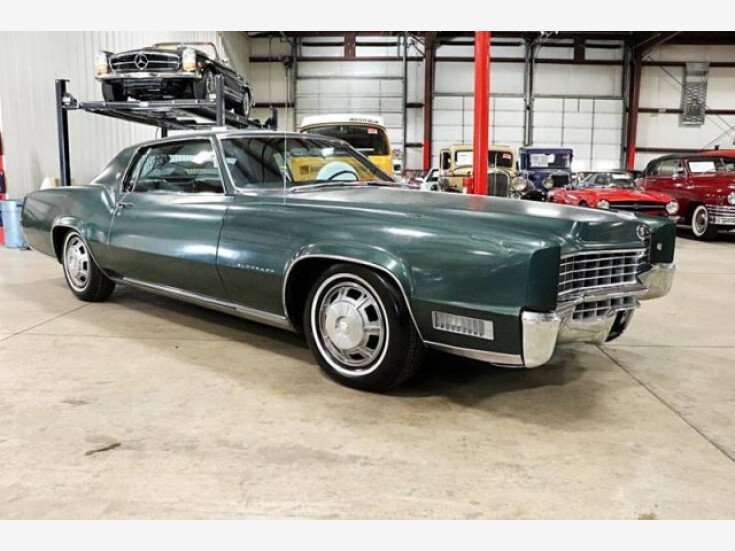 From this Autotrader listing a picture of a 1967 Cadillac Eldorado. The mileage is shown at just 41,443; the list price is $9,900. One might have to put that much or more into a good paint job as the paint looks every bit of 50+ years old. As I have written ad nauseam I am a big fan of these cars. I am enamored with the technology, the luxury, the power and the looks. This iteration of the Eldorado used the same front-wheel drive platform introduced in the 1966 Oldsmobile Toronado, which was the first real front-wheel drive car produced in the US since the Cord 810/812 of 1936-37.
I wouldn't have to have a '67 in Ultimate Garage 2.0, a '68 would be acceptable. Maybe that's how I would list it, as a 1967-68 Eldorado. I would want a car with hidden headlights. However, the engine was changed between those two model years. 1967 was the last year for the 429 cubic-inch engine rated at 340 HP/480 LB-FT of torque. For 1968 the engine was enlarged to 472 cubic inches with output of 375 HP/525 LB-FT. The 1968 engine was designed to meet the new government emissions standards that took effect that year.
Two contenders for my Ultimate Garage 2.0 could each be purchased for less than $15,000. I don't really have champagne and caviar tastes.
#FrugalFriday
#somanycarsjustonelife
#disaffectedmusings
If you like this blog please tell your friends and share the blog URL (https://disaffectedmusings.com). Thanks.