First…the death of former Houston Astros pitcher JR Richard struck close to home. He was one of the first players, if not the first, whose career I followed who didn't play for the Baltimore Orioles.
I subscribed to The Sporting News at age 10. That publication opened my world to baseball beyond Baltimore. Its minor league coverage was a revelation to me. In this age of Internet Instant Information it is difficult for younger people, and even older ones, to understand a time when not everything was chronicled and available 24/7 in real time.
I first learned about Richard in The Sporting News. The Astros had jumped him over class Double-A to Triple-A in 1971, when he was just 21. He finished his minor league season with 202 strikeouts in just 173 innings and a fine 2.45 ERA.
Richard made his major league debut that September and in his first major league game he amassed 15 strikeouts. That is still the major league record for most strikeouts by a pitcher in his major league debut.
Despite the auspicious start, Richard's control (lack thereof, more specifically) held him back and he didn't establish himself as a regular major league starting pitcher until 1975. In time, he became one of the best and most intimidating pitchers in baseball.
Richard was 6-foot-8 and threw very hard. He was death on right-handed hitters (Richard threw right-handed). In his ill-fated final season of 1980, right-handed hitters hit just .124 (or .144, I'm not sure) against him.
Richard joined Nolan Ryan and Sandy Koufax as the only pitchers in major league history with consecutive seasons with 300+ strikeouts when he accomplished that feat in 1978 and 1979. He also led the league in ERA in 1979.
He was off to an amazing start in 1980, despite suffering from arm fatigue. He threw four shutouts in just 17 starts, compiled an excellent 1.90 ERA, and–of course–had more strikeouts than innings pitched. Apparently, that's fairly common in today's baseball, but wasn't in Richard's time.
His season, his career, and very nearly his life came to an end on July 31, 1980 when he suffered a major stroke. Richard had been complaining of arm fatigue and numbness and tingling in his pitching hand all season, but many did not believe him and doctors at Houston Methodist Hospital cleared him to play on July 25.
His post-baseball life was difficult. By the winter of 1994 Richard was homeless and living under a highway overpass in Houston. He was befriended by a church minister and began working at an asphalt company.
I don't know if he had been vaccinated against the damn virus, but Richard died in a Houston hospital on Wednesday, August 4th and his family claimed he had been suffering from COVID-19 complications. From Pinterest a picture of James Rodney (JR) Richard:
******************
I almost split today's content into two posts. Yes, A Or B? returns. This edition is total fantasy.
You have stumbled onto a million dollars and decide you want to build a faithful replica of a famous concept car. One is the first concept car, the Buick Y-Job of 1938. The other is Tom Tjaarda's legendary Rondine. You can only build one and you can assume that both will be fully modern underneath the skin. Which one do you want?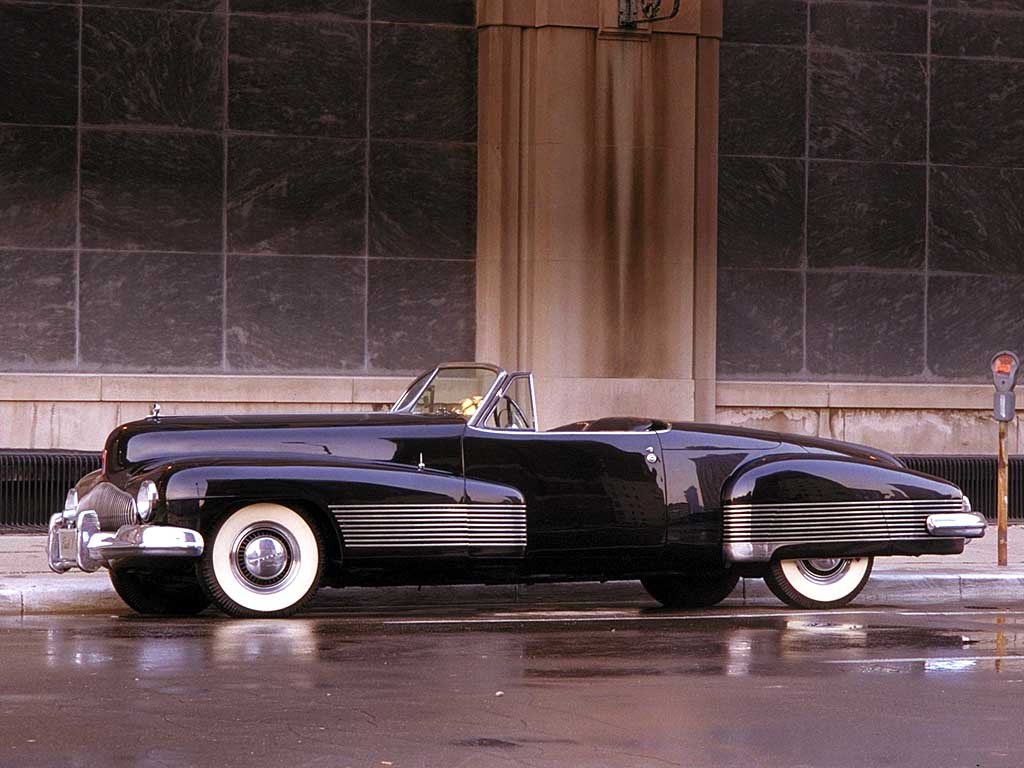 The Y-Job was fully functional and was very much ahead of its time, including electric-powered windows and a power-operated convertible top.
Yes, this is total fantasy, but what a dream! I think if my wonderful wife and I actually won $50+ million in a lottery, finding a company to build one of these would be one of the first things I would do. So, which one would you have built?
#AOrB
#MillionDollarConceptCarEdition
#JRRichard
#RondineConceptCar
#BuickYJob
#somanycarsjustonelife
#disaffectedmusings
If you like this blog please tell your friends and share the blog URL (https://disaffectedmusings.com). Thanks.