First, a picture of Saturn for Saturday:
Second, while it is true that a 1931 Studebaker Special Indy car sold for more than $1.1 million, all in, at the Gooding auction in Pebble Beach this past August, that car is not what I have in mind for "Most Valuable Studebaker." Using the 2019 Collector Car Price Guide by Krause Publications, I scanned all Studebaker values to see which car had the highest. Caveat: while I appreciate the effort needed to compile such a book (I don't know where else one could look up the value for a 1909 Hupmobile), I take the values with a grain of salt. However, this is the only source I know where all of these values are in one place.
Originally I showed a picture of a 1934 Studebaker Dictator 2-Door Roadster from en.wheelsage.org. However, the epidemic of broken picture links has claimed this photo as another victim. I think some websites are "cracking down" on other sites using their photos. I apologize, but am helpless to stop the practice. Here is another relevant photo whose link will not break, I hope: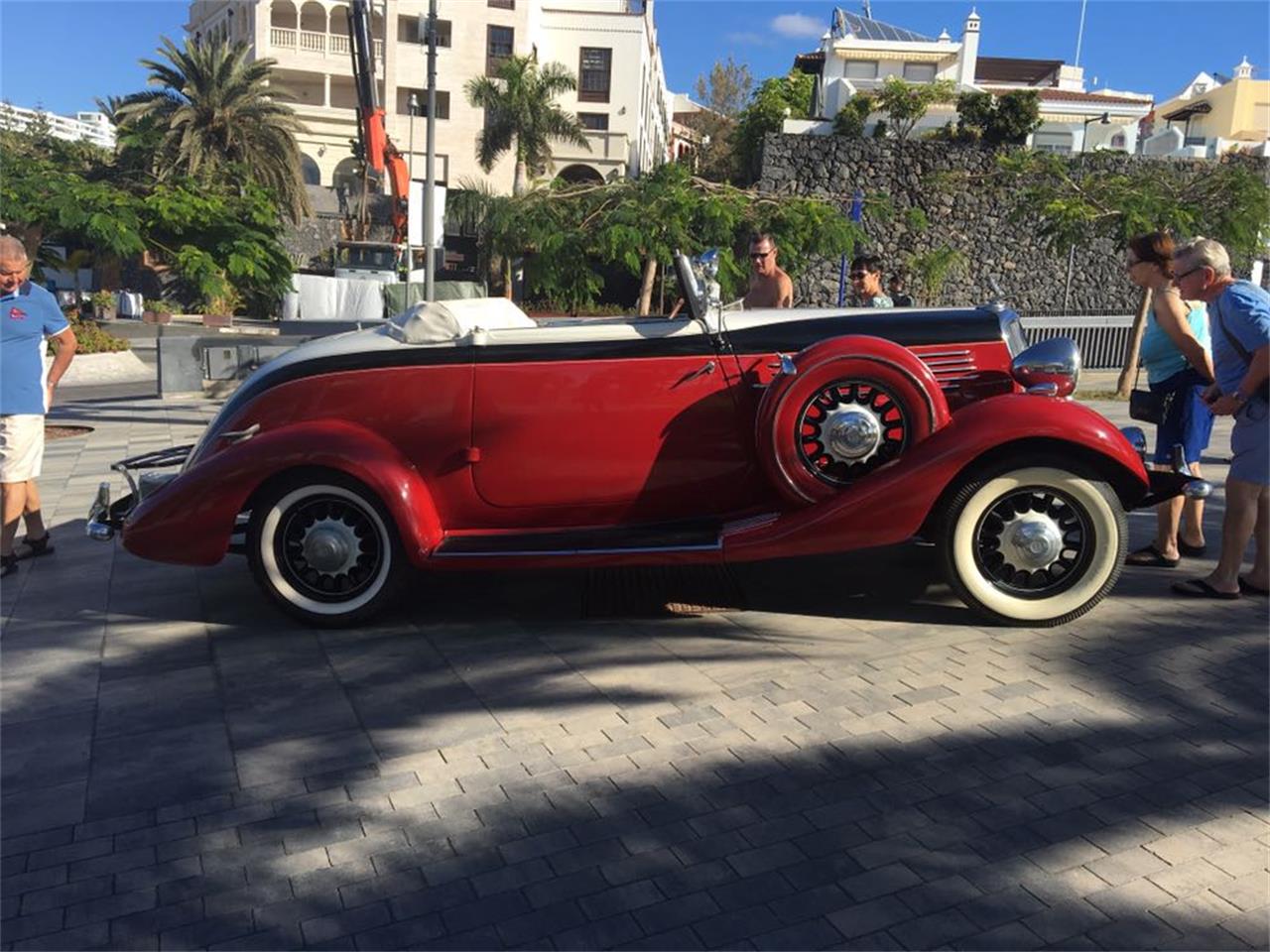 The 1934 Studebaker Dictator (yes, quite the unfortunate name, especially for the time in history) 2-Door Roadster had the highest value I found in the book for any Studebaker, with a concours-quality example having a stated value of $80,000.
I can't even begin to count how many different models Studebaker offered for 1934, especially when considering the "Year Ahead" series that debuted in July, 1934. I also would not be surprised if the rarer President series were actually more valuable today, although not according to the Krause book.
Studebaker produced 59,864 cars for model year 1934. Remember that the company was forced into receivership the year before and that Studebaker President Albert Erskine had committed suicide in 1933. The fact that Studebaker was manufacturing cars as a functioning company was quite a feat, particularly since the US (and the rest of the world) was hardly back to a pre-Depression economy. Anyway…about 77% of Studebakers for 1934 were from the Dictator series, about 17% were Commanders and the rest were Presidents. The car the Krause book has as the highest valued Studebaker sold for $790; the least expensive President sold for $1,170.
Initially, the Rockne series (yes, named after the legendary football coach Knute Rockne, who was affiliated with Studebaker) was going to be continued for model year 1934. In July, 1933, though, the decision was made to drop the Rockne line in favor of a revived Dictator series. The model year 1934 Studebakers were entirely new; once again, no small accomplishment given the context.
OK, you Studebaker fans, what do you think? I welcome your comments.
#MostValuableStudebaker
#1934StudebakerDictatorRoadster
#somanycarsjustonelife
#disaffectedmusings
If you like this blog please tell your friends and share the blog URL (https://disaffectedmusings.com). Thanks.