Human: arrogant animal species, many of whom believe that 100 years worth of (flawed) data equals 10,000+ years of wisdom
******************
Here are some remarks from Toyota President Akio Toyoda:
Give Toyoda credit for having the courage to publicly say what many other auto executives are thinking, apparently. I will write again that if half of the money invested in EV development had been invested in synthetic fuels, we might already be on the other side of the transition.
******************
This Hemmings piece is about the proposed four-seat Corvette…from the early 1960s. Take a look at this picture: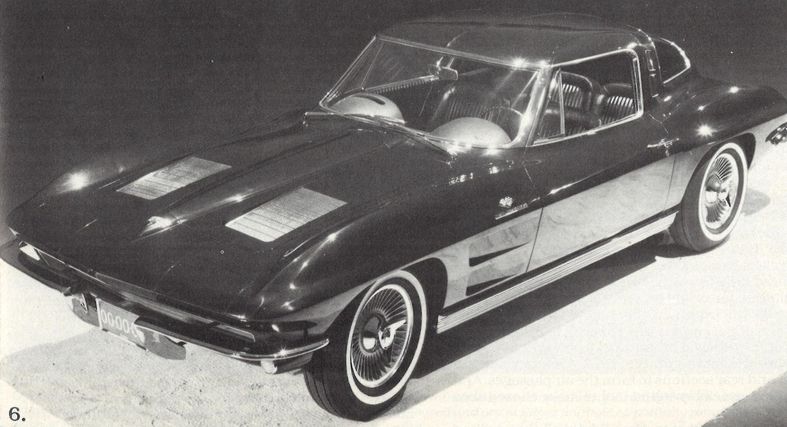 Instead of quoting or paraphrasing the article I will suggest that you read it. Of course, word has recently spread that General Motors is considering spinning off Corvette as a separate brand/make that would include a four-seat sedan and SUV in addition to the traditional two-seat sports car. Apparently, the success of Porsche SUVs has led many GM executives to think that they should emulate the German company.
******************
While I don't think, at present, I could hold my nose long enough without suffocating to buy one of these, I do think they are extremely attractive cars.
This is a Mercedes-Benz SLK 350. These were powered by a 3.5 liter (hence, the 350 designation) double-overhead cam V-6 engine, which was rated at 302 HP/273 LB-FT of torque. For a 3,400 pound car that's a good amount of power.
I have to confess that I test drove one of these in 2015 or 2016 and spent a half hour at the dealership after the test drive trying to decide if I wanted to buy it. In the end, I just couldn't pull the trigger. My wonderful wife even offered to buy it for me, but I just couldn't do it.
My aversion to German cars has grown stronger in the intervening time period. I can't imagine even test driving one now, but who knows what I'll think in 3-5 years. The line I often write about the folly of human beings trying to predict the future even applies to our own personal decisions. By the way, usually listing at above $30,000, these are more expensive than the base Cadillac XLR, but are a very similar type of car, obviously.
I wish I had more to write, but I am out of ideas for today.
#Arrogance=WillfulBlindness
#AkioToyoda
#EVsAreNotTheAnswer
#CorvetteAsAMake
#somanyCARSjustonelife
#disaffectedmusings
If you like this blog please tell your friends and share the blog URL (https://disaffectedmusings.com). Thanks.
294