The only constant in the world is change. I have published three versions of my Ultimate Garage in the blogosphere, one of which has been lost forever thanks to the Evil Empire, AKA Guck Foogle. Some cars that were included in one or both of the first two versions were not included in the latest, and almost certainly last, published Ultimate Garage. I thought I would just show those cars in this series without much prose. Not in any particular order:
From The American Auto by the Auto Editors of Consumer Guide® a picture of a 1967 Cadillac Eldorado. A '68 model would do, as well.
I am still a big fan of these cars and if we ever own a home with a garage long enough I could be tempted to buy one. As I write this, these cars are still relatively affordable. The three shown on Hemmings this morning have an average asking price of about $22,500.
Yes, another German car. Of course, this is the car I owned for 29 months: a second generation BMW Z4. Although it turned out to be extremely unreliable, I didn't buy it new so the original owner's neglect probably played a role in the car's issues while I owned it. I think I included the car in the first iteration of my Ultimate Garage in large part because I owned it at the time. I do still think they have a fabulous exterior design, top up or down.
This is a 1963 Studebaker Avanti. My fervor for this car was still at a fever pitch when I published my first Ultimate Garage (2017?), so much so that I included both the original Studebaker version and the Avanti II. Again, I am still a fan of these cars, just not enough to have included it in Ultimate Garage 3.0.
Some of you who have been reading Disaffected Musings from the beginning might have been surprised that this car was left out of Ultimate Garage 3.0.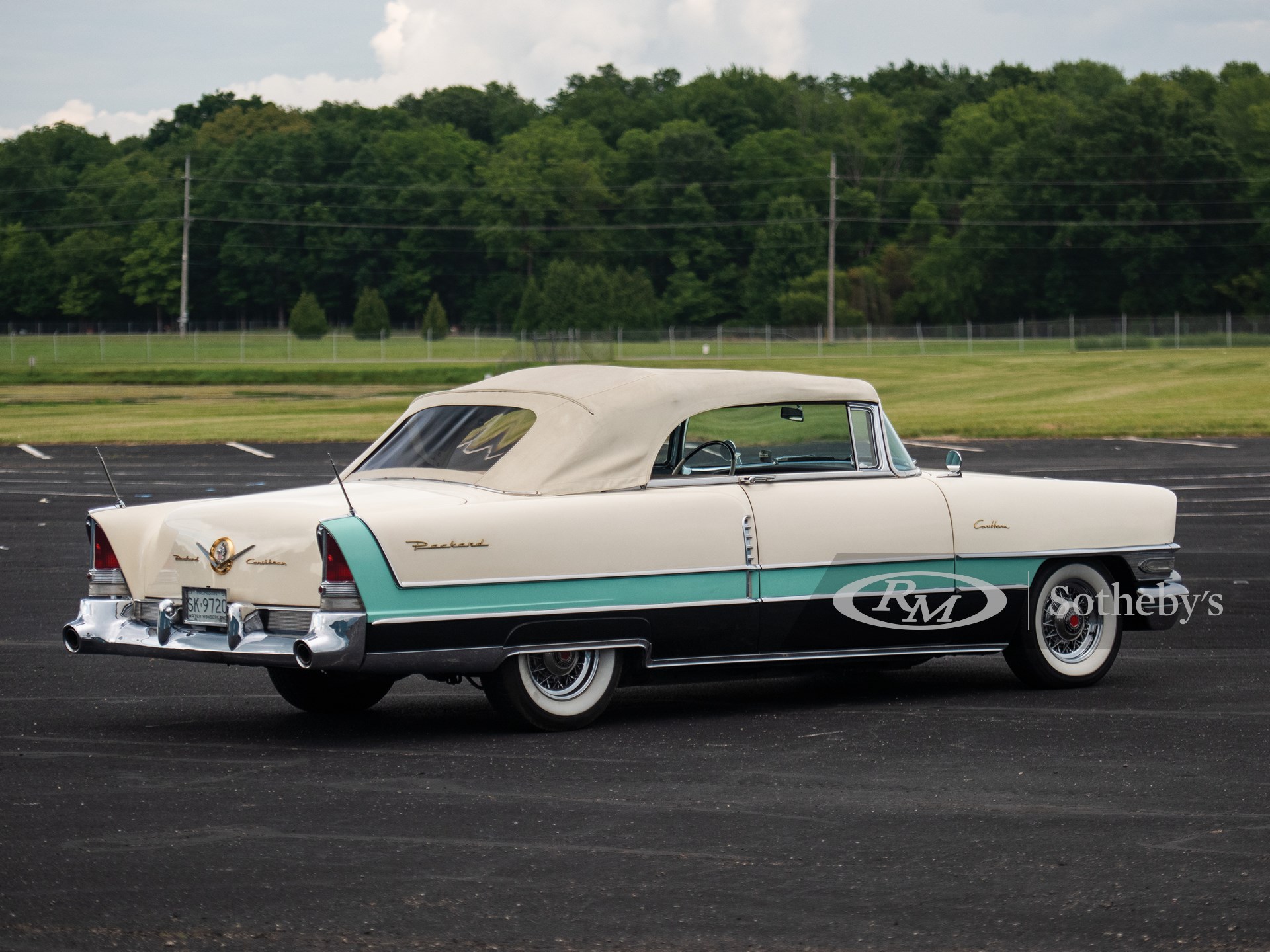 Obviously from RM Sotheby's is a picture of a 1956 Packard Caribbean Convertible. This is the car whose status has fallen the most of those listed in this post. I still like these cars, but if I were to publish a fourth version of my Ultimate Garage, this car would not receive much, if any, consideration. By the way, my first Ultimate Garage had seven cars, the second had 11 and the third had 14.
The list of Hall of Very Good Cars that I have scribbled in my notebook still contains about two dozen cars that will/might be included. It might be that when I run out of those cars I will stop writing this blog.
#HallofVeryGoodCars
#KickedOutOfTheUltimateGarage
#somanyCARSjustonelife
#disaffectedmusings
If you like this blog please tell your friends and share the blog URL (https://disaffectedmusings.com). Thanks.