Minutiae: Noun, the small, precise or trivial details of something. Can have the connotation of being true, but irrelevant and/or uninteresting.
Some might say my blog is a collection of minutiae. Oh, technically minutiae is plural and minutia is singular, but the latter is often used like the former. See?
******************
Minutia is something like this: I try to climb at least 10 flights of stairs every day, as measured by my iPhone. I would say I succeed 85%-90% of the time. The last five days, though (Tuesday through Saturday), I climbed a total of 106 flights of stairs.
As one gets older the temptation to live in a single-story dwelling is great. It might be safer and easier than a two- or three-story house, but one gives up the cardiovascular benefits of walking up stairs. EVERYTHING is a trade-off.
******************
Yes, my wonderful wife and I watched the premiere of Cristy Lee's new show on HGTV (not MotorTrend), Steal This House. Her car background was not really mentioned and the graphic that appeared on the screen whenever she was identified read, "Cristy Lee, Real Estate And Renovation Expert."
The premise of the show is that Lee helps people who are struggling to find their "ideal" house because of the cost and convinces them to buy a much less expensive fixer-upper and use the remainder of their house-hunting budget to renovate the home. The implication is that Lee is in charge of creating the design concepts and oversees the renovation while participating some in the latter.
The first episode was good, not great. It did flow well and more attention was paid to the real-life budget compromises that must often be made on such projects than on other similar shows.
The first episode also revealed Cristy Lee's relationship status. She's not married, but has a boyfriend named John and, apparently, the two have been together for awhile. He appeared in one scene; no offense to the man, but he is punching above his weight class. I guess I could offer the well-known axiom that beauty is in the eye of the beholder.
I'm not sure if we will continue to watch the series, of which only six episodes were filmed for the first season. Steal This House was literally years in the making, derailed by the damn virus. I wonder if Lee will no longer appear in any car-related programming. From HGTV, the publicity photo for the show.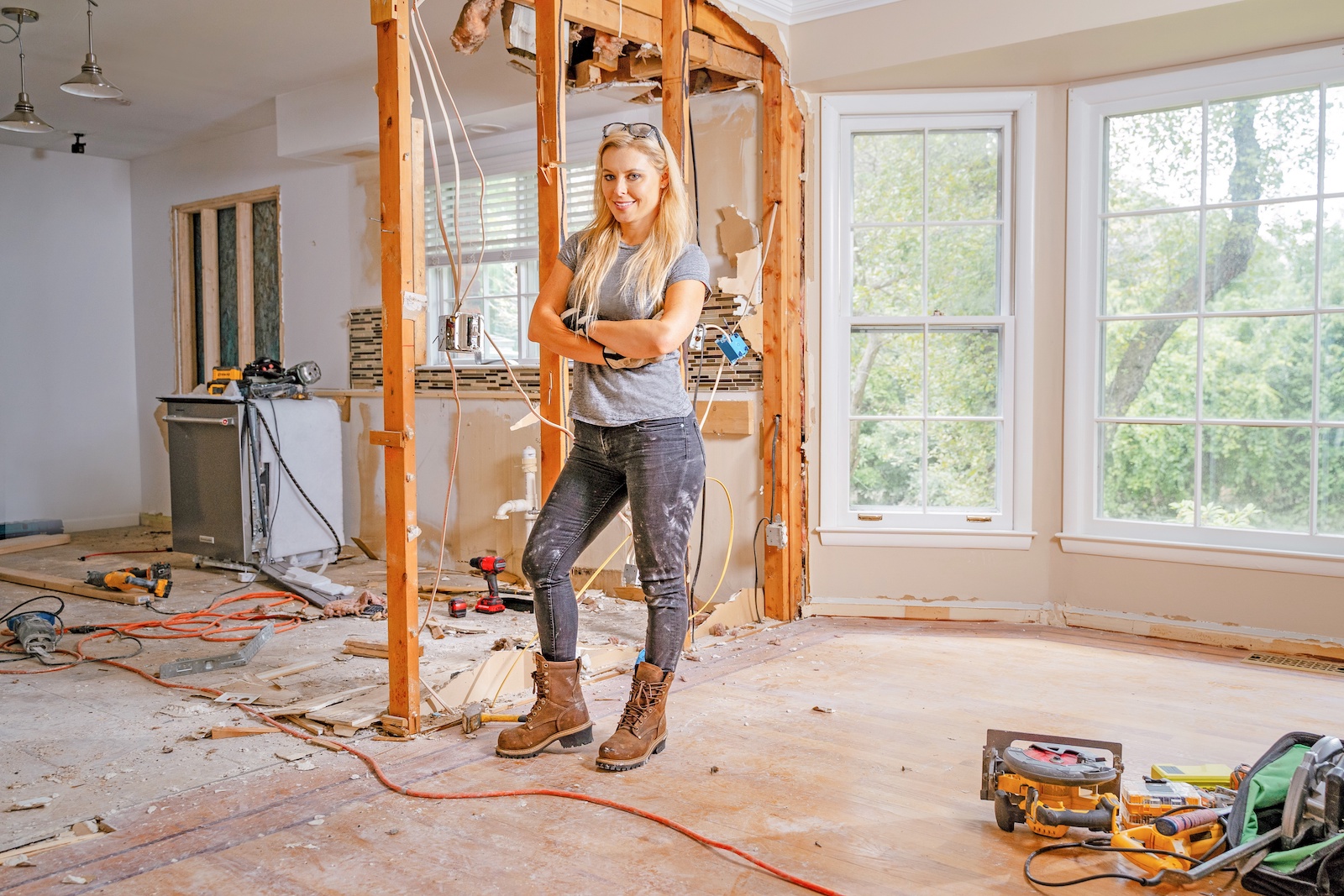 ******************
I have tried to show less Corvette-centric content. I thought this story was worth sharing, though. This Corvette Blogger article reports a rumor that, to avoid the disruptions to "just-in-time" manufacturing caused by the damn virus, General Motors/Chevrolet are producing and stockpiling parts for the C8 Z06 model.
Official word on availability for the Z06 does not yet exist other than "Summer Availability." Of course, it is already summer. I used the Corvette Configurator website to see if Z06 pricing had been set, but didn't even see the Z06 offered as an option. Maybe I missed something. Let me see if I can show the car I tried to configure:
Pardon the extraneous artifacts; this is simply a screenshot. Yes, I picked Amplify Orange–a $995 option–for this 2023 convertible. As I configured it, the MSRP of this car was about $91,000. I would guess I couldn't buy it at a dealer, assuming I could get on the waiting list, for under $105,000. I have no intention of buying a C8, anyway.
Since we still haven't won Mega Millions or Powerball, not that I would publicize it if we had, thoughts of new and/or expensive cars are just that, thoughts. The next Mega Millions drawing has an annuity value of $440 million and a cash value of about $248 million. One "minutial" effect of the recent increase in interest rates is that the cash value of large lotteries is a smaller percentage of the annuity value because the investment vehicles used by lottery agencies are earning higher rates of return. My best guess is that, here in Arizona, a sole winning ticket would net about $134 million after taxes if the cash option were selected. As I say to my wonderful wife all the time, wouldn't that be something?!
If you don't have dreams you have nightmares.
#SundayMinutiae
#CristyLee
#C8Z06
#somanyCARSjustonelife
#disaffectedmusings
If you like this blog please tell your friends and share the blog URL (https://disaffectedmusings.com). Thanks.