This car make was part of General Motors for more than 90 years. However, only one model was sold in the US badged as that make. (It was sold by Pontiac dealers from 1958 to 1962.)
The parent company of Vauxhall was founded in 1857 by Scottish marine engineer Alexander Wilson and originally produced marine engines and pumps. The name of the company comes from Vauxhall Gardens, which was located near the original manufacturing plant. Vauxhall is a morph (can I use that as a noun?) of Fulk's Hall, named after a 13th century knight, Fulk le Breant, who owned the land. When Vauxhall moved to Luton in 1907 (they began manufacturing cars in 1903) the land on which they built their new factory had also been part of his land. Vauxhall's classic symbol, the Griffin, was le Breant's crest.
Before its purchase by General Motors in 1925, Vauxhall built medium to large cars and wasn't always profitable. The late Michael Sedgwick, a famous British automotive writer, wrote of the acquisition, "Between 1925 and 1937 fun went out the door and black ink appeared in the ledgers." GM moved Vauxhall towards the middle of the British automotive market aiming to produce higher volumes of more conventional cars that, using their large engineering, design and production resources, would offer modern technology and high levels of equipment at a reasonable price with competitors being the likes of Humber and Wolseley.
Badge engineering affected General Motors' European operations as much as it did their American operations. Starting in the mid-1970s the links between Vauxhall and the rest of the "international" GM line became much more obvious to the point where Vauxhalls became badge-engineered Opels.
Let me back up to the only Vauxhall sold in the US with that name…what would prove to be the highly successful and long-lived Victor model was introduced in 1957. General Motors didn't have any products at that time that could compete with the rising tide of imported smaller cars. Beginning in 1958, the Victor was available in the US through Pontiac dealers. Below is a photo of a 1958 Vauxhall Victor, although I think it's a UK, not a US, model.
Notice the wrap-around windshield that mirrored US styling trends of the period. Even though it was a 4-door car, this iteration of Victor was not large, at all. Its wheelbase was just 98 inches and the car was just 167 inches long, identical dimensions to the second-generation BMW Z4, one of which I owned for 29 months.
The car never caught on and, as best as I can figure, only about 30,000 were sold during the four years the car was offered in the US. When GM introduced the Senior Compact line in 1961 (Pontiac's version was the Tempest) and it was successful, the Victor was dropped in 1962 in the US although Vauxhall-badged cars continued to be sold in Canada until 1971. The US experience notwithstanding, the Victor was sold in five iterations for about 20 years with total sales of 1.34 million units.
Vauxhall has been known for prosaic family cars for most of its history. However, for a brief time the Opel Speedster, a mid-engined sports car that was built with much input from Lotus, was sold in the UK as the Vauxhall VX220. Here is a photo: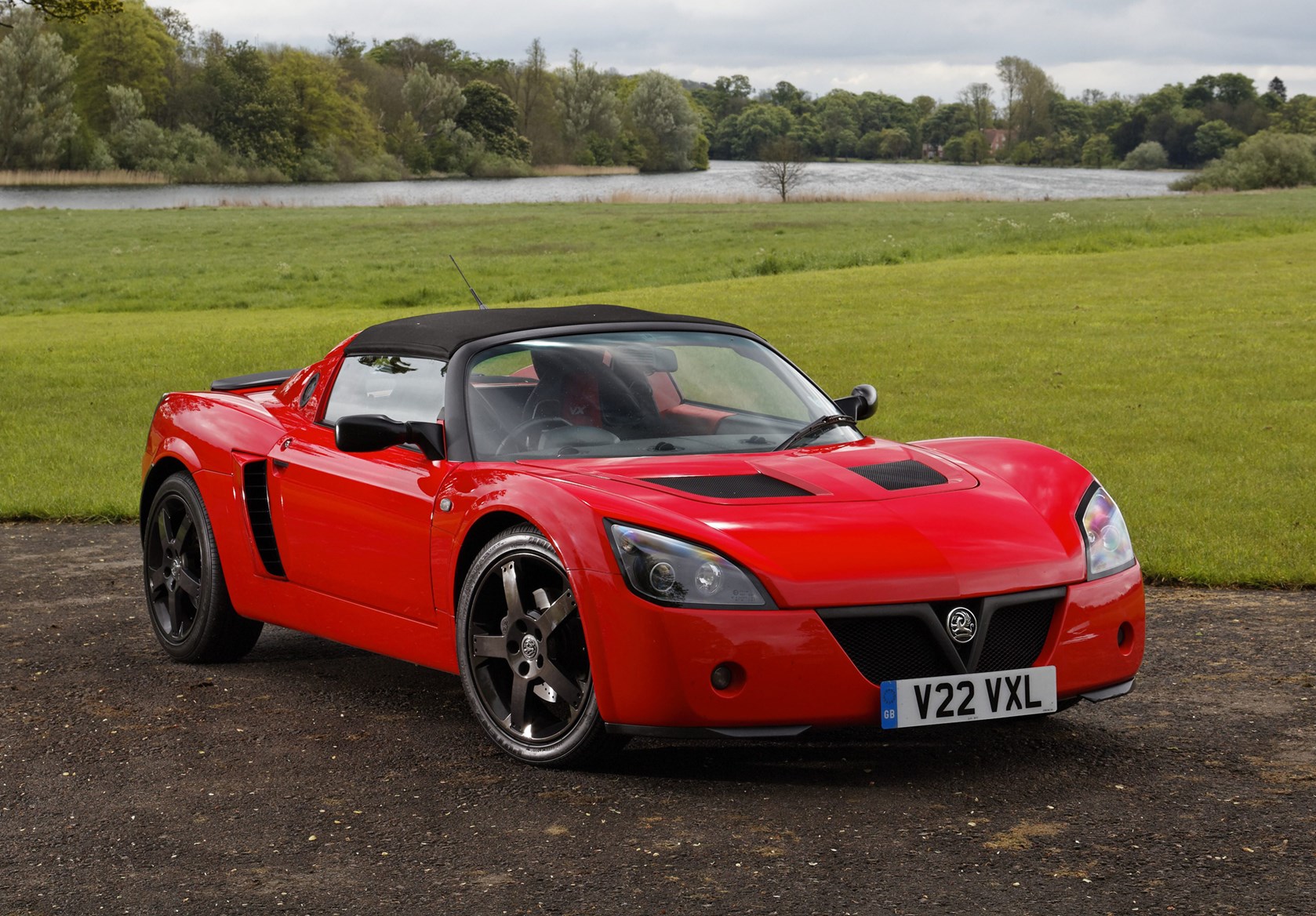 To me, the design is sort of an amalgamation of Saturn Sky and third-generation Toyota MR2, but I like the looks of this car. Not counting the limited production VXR spec, the VX220 was powered by a 2-liter, turbocharged 4-cylinder engine that produced 200 HP/197 LB-FT of torque. Since the car only weighed about 2,000 pounds, it had an excellent power-to-weight ratio.
As General Motors struggled in the 1990s and 2000s its European operation began to be a liability. Proximal to its bankruptcy period, GM negotiated a sale of Vauxhall (and Opel) to Canadian car company Magna in September, 2009. However, GM changed its mind two months later having concluded that Opel and Vauxhall Motors were crucial to their global strategy.
As the red ink continued to flow in Europe, the last time GM earned a profit from its European operations was 1999, the American automotive giant had no choice but to sell its European divisions. General Motors lost $20 billion in Europe in the last 17 years before selling Vauxhall and Opel to Groupe PSA in 2017. With the merger of Fiat Chrysler and Groupe PSA to form Stellantis in 2021, Vauxhall is now a part of the latter.
I am not even close to being an expert on Vauxhall so I apologize if this history seems haphazard. Still, I think it's an important make with a long history including its 90-plus year tenure as part of General Motors.
The "W Car" will be the last car with its own post. As I wrote earlier this week, I am going to combine the last three cars into one post since it's slim pickings for those three letters.
#CarsAToZ
#Vauxhall
#VauxhallVX220
#somanyCARSjustonelife
#disaffectedmusings
If you like this blog please tell your friends and share the blog URL (https://disaffectedmusings.com). Thanks.