This "rant" is from Peter DeLorenzo of The Auto Extremist. Sorry, but the site is not secure so I am not embedding the link.
-Now that we are firmly entrenched in this era of "everyone has 'rights' but no one wants the responsibility that comes with them," it's no wonder that where we go from here is fraught with peril. In fact, the tone and tenor of our society at large has been a burgeoning nightmare for years, and it continues to negatively reverberate through every aspect of our life as we know it. The chatter hanging in the air and permeating social media is all about "what we deserve," "what we're owed," and oh, by the way, "you suck." Reasoned, intelligent discourse is for the history books, a quaint notion from a bygone era that's as obsolete as pay phones. And hand-wringing about it seems to be a fool's errand as well, because no one cares and everyone wants "what's mine."-
F'in Amen!
******************
The two pictures above were taken at the Four Seasons resort where my wonderful wife and I had a lovely Valentine's Day lunch. We comfortably dined outdoors in mid-February. Yes, it will be hot later this year, but the weather sure is nice now.
I just love the coloring in this pic. Sorry for the artifact at the bottom of the photo. Lesson #1: try to take these photos outdoors. Still having a hard time believing that view is from our house, though. Actually, that view and the room from which it can be seen (the second floor "bonus" room) are the major reasons we bought the house. Even after pouring a lot of money into it, we don't love this house, but we sure love that view.
******************
Apropos of a comment dialogue between me and Dirty Dingus McGee is this photo of a 1970 Charger from the recent Concours In The Hills.
Of course, 1970 was the last of the three model years of the second generation Dodge Charger. This is an iconic car and I included the 1968 model in my Ultimate Garage 3.0. (Incredibly, that was published seven months ago.)
I seriously doubt I will continue blogging long enough to publish Ultimate Garage 4.0. I am not thinking about that topic, anyway, but trying to decide which makes will be used for the rest of the Cars A To Z series that still has nine letters remaining.
I have also been thinking about cars that didn't quite make Ultimate Garage 3.0, but cars of which I am quite fond. Cars like this: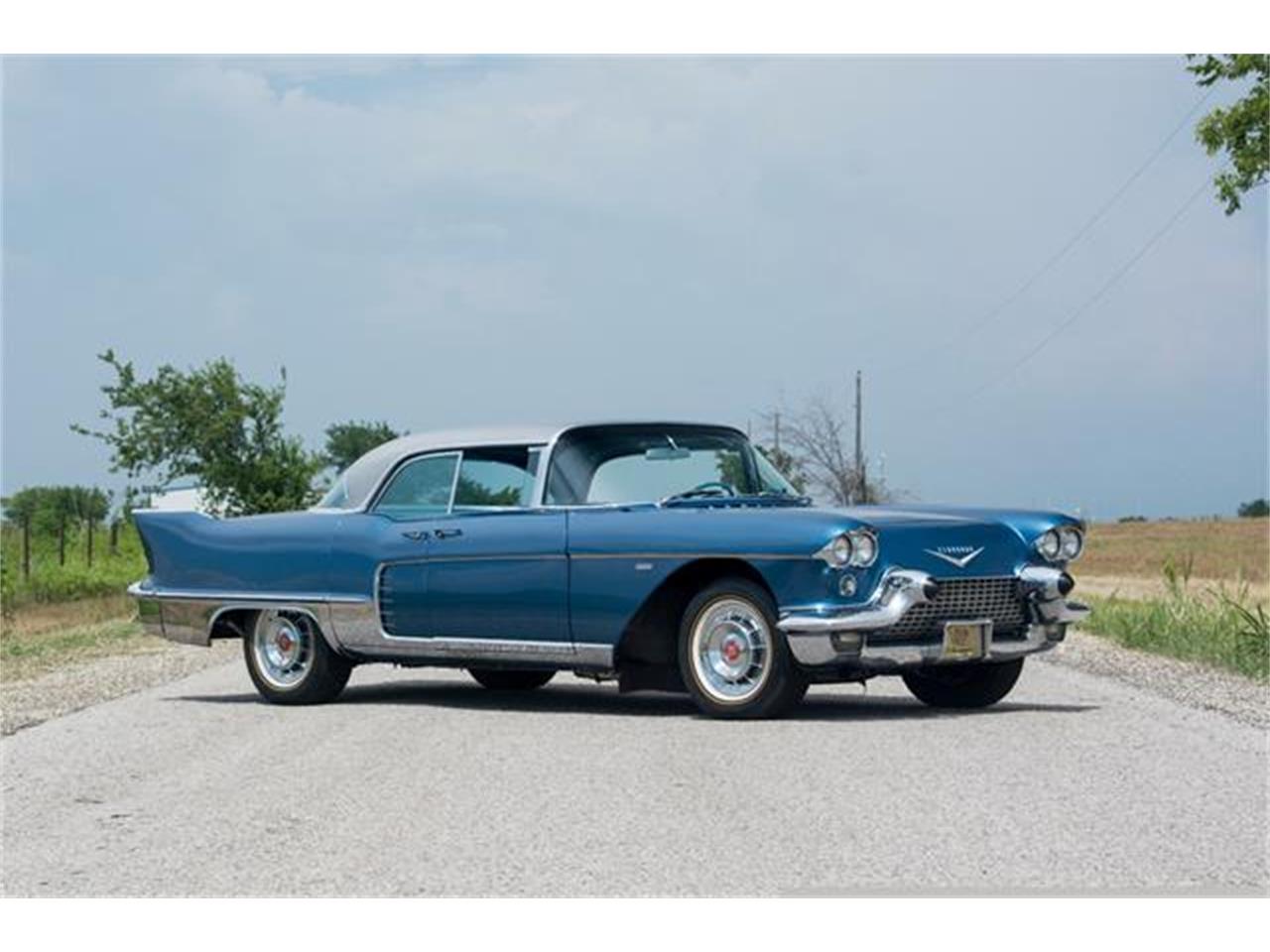 This is a 1957 Cadillac Eldorado Brougham. It was the ultimate American luxury car of the time with a price of more than $13,000 (about $130,000 in 2022 dollars), eclipsing the $10,000 price tag for the Continental Mark II (another car that I really like).
These are often seen at Barrett-Jackson and/or Mecum auctions. While none was offered at the Barrett-Jackson auction in Scottsdale last month, two were offered at the Mecum auction in Kissimmee. Both were from 1958, the second of the two model years the car was offered. (Only 704 were produced in total.) One sold all in for $104,500 ($95,000 hammer price) and the other sold all in for $121,000 ($110,000 hammer).
I could be wrong, of course, but both of those prices seem much higher to me than results from the slightly more distant past. The rising tide of collector car prices is lifting virtually all boats.
#WanderingWednesday
#AcuteSelfishnessIsAPlague
#FirstEarnThenReceive
#SecondGenerationDodgeCharger
#1957CadillacEldoradoBrougham
#somanycarsjustonelife
#disaffectedmusings
If you like this blog please tell your friends and share the blog URL (https://disaffectedmusings.com). Thanks.