I actually wanted to call this post Tuesday Travails, but negativity is usually not good for readership numbers. On a totally unrelated topic, I might have to re-connect the keyboard from my previous computer to my new one. The keyboard that came with the Acer Windows 10 machine is too small with not enough spacing between keys.
A tweet from Bill James:
"I generally like resistance to the government, because governments like to take over people's lives and tell people what to do when it isn't necessary. I just encourage you to get vaccinated first. Fight the government some other way."
Very well said and I agree 100 percent.
******************
That is a picture of the first item I ever purchased online, which would have been in 1998 or 1999. I don't think I bought the book from Amazon, but I have been buying things from/through them since 1999.
In 2020, online spending accounted for 19.6% of total retail sales for the year in the US. That number has grown steadily for years. What has not grown is Amazon's share of online commerce. In 2020, the company accounted for about a third of e-commerce. In the middle of the last decade that proportion had reached almost half.
I'm not asking you to shed a tear for Amazon, but the move by some to break up the company is misguided. On the other hand, Guck Foogle and Fack Fucebook account for more than half of all digital ad spending in the US, which itself accounts for more than half of all advertising expenditures. In my opinion, those companies should be broken up, but almost certainly never will.
******************
Of course, people can now buy (and sell) cars completely online through companies like Carvana. By the way, their ad that states "we'll come to your home, pick up your car and bring you a check" is misleading. You have to live within 50 miles of a Carvana "center."
Anyway…while this is not typical of Carvana inventory, here is a picture of a currently available vehicle (I hope the picture link doesn't break too soon):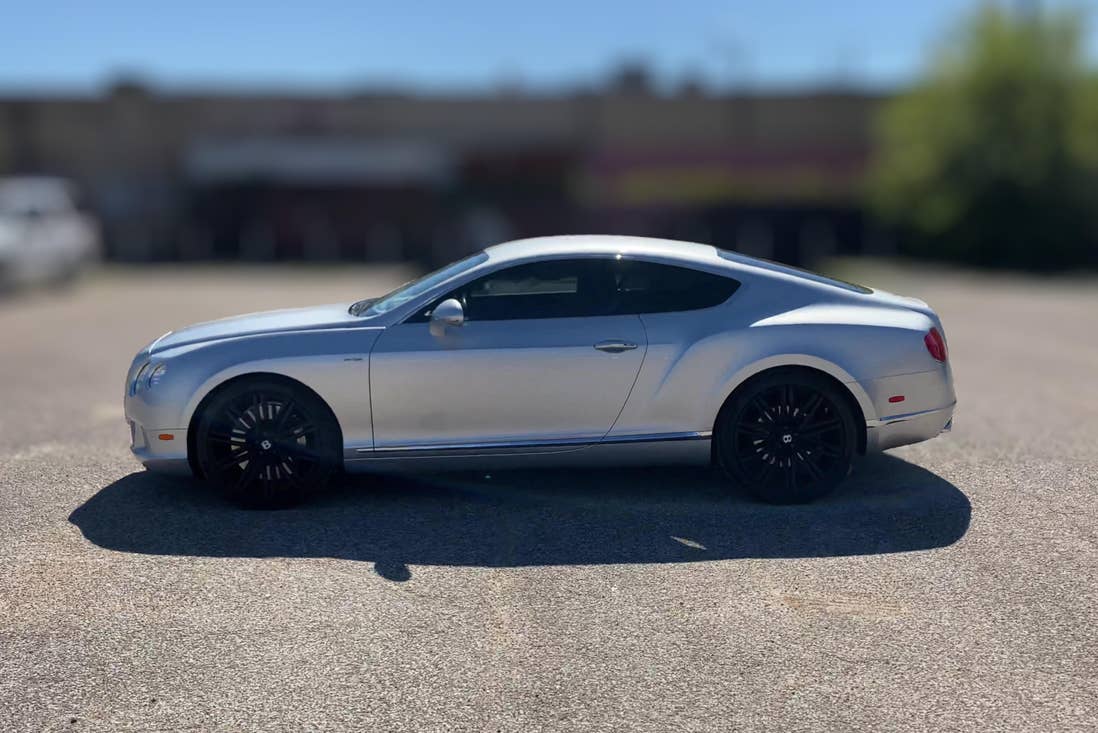 It is a 2013 Bentley with 53,000 miles and a price of $86,988. With Carvana, the price you see is the price you pay unless you have to pay extra for delivery. If the vehicle is more than x miles from your location Carvana charges for delivery.
I think many potential customers like the no-haggle price almost as much as the fact that the car is delivered to your residence. Here is a picture of a car currently available through Carvana that has more relevance to us than a Bentley:
This is a 2015 Maserati Ghibli with about 47,000 miles that would cost $32,480 including delivery. Oh, our 2015 Cadillac ATS has been painted and is waiting the arrival of non-painted parts like the muffler before its re-assembly is complete. We may have the car back before the end of the month/year. Still, in case the ride seems to have been compromised…
I would have no problem buying a car online, as witness the purchase of my current car. I bought my 2016 Corvette Z06 without ever laying eyes on it or taking it for a test drive. So far, so good and, in all honesty, if anything goes wrong now I can't blame the dealership that sold me the car since that was almost 33 months ago.
I know Dirty Dingus McGee has purchased cars via online auction. What about the rest of you? Would you buy a car from Carvana or from Bring A Trailer?
The only constant in the world is change.
#TuesdayTravels
#BillJames
#OnlineCommerce
#Carvana
#somanycarsjustonelife
#disaffectedmusings
If you like this blog please tell your friends and share the blog URL (https://disaffectedmusings.com). Thanks.