First, a recap of the first seven A To Z cars and links to the appropriate posts:
I really wanted to use Hispano-Suiza as the "H" car. One of their cars (the H6) was an inspiration for Harley Earl's first design for General Motors, the 1927 LaSalle. In the end, though, the waning but still meaningful tug of defunct American makes led to the selection of Hudson.
As stated in The Beaulieu Encyclopedia Of The Automobile, Hudson was not named after any of its founders, but after the man who financed the venture: Joseph L. Hudson, who had grown wealthy from the success of Hudson's department store in Detroit. Roy Chapin, Howard Coffin, and Frederick Bezner, all of whom had worked for Oldsmobile, were the automotive people involved in starting the company in 1909. Hudson died just three years after the founding of the company. Chapin's son, Roy Jr., had a long career as an automobile executive eventually becoming Executive Vice-President and General Manager of the Automotive Division of American Motors.
Hudson occasionally ranked among the top eight or ten American makes in sales and reached as high as third, albeit a very distant third behind Ford and Chevrolet, in 1929 when counting sales of its companion make, Essex. Hudson was probably the first automobile manufacturer to sell closed cars at a lower price than open models.
The "Step Down" design, introduced for model year 1948 or a year before most other American companies launched all-new postwar designs, is probably Hudson's best-known automotive contribution. The Step Down featured a truss-type chassis frame that enveloped the passenger compartment. Frame rails were actually outside the rear wheels. The floor was even with the bottom of the rails, which meant that passengers actually had to step down into the car.
These cars had a very low center of gravity and were extremely safe for the period. The Hudson Hornet dominated NASCAR from 1951 to 1954.
Like all independents, Hudson lacked sufficient funds to keep up with automotive developments such as V-8 engines. Hudson sales peaked in 1950 with a calendar-year figure of more than 143,000 units. By 1953, that number had fallen by more than half to just 67,000 cars.
Of course, Hudson and Nash merged in 1954 to become American Motors. Hudson retained its model line autonomy for that year as the merger wasn't officially consummated until May of 1954, well into the 1954 model year. Nash was the stronger partner in the merger as much of Hudson's profit in the early 1950s came from defense contracts. The end of the Korean War hurt Hudson severely as the company lost more than $10 million in fiscal 1953 compared to a war-aided profit of more than $8 million for 1952.
From model year 1955 through the end in 1957, Hudsons were really just badge-engineered Nashes. The decision to drop Hudson (and Nash) actually was made fairly late in the process as sketches for 1958 model year Hudsons (and Nashes) were created as late as August of 1957.
For the nth plus nth time I lament the demise of makes like Hudson. I fear a numbing sameness will pervade the US automobile industry. Until then, we can marvel at these cars:
This is a picture of a 1909 Hudson roadster.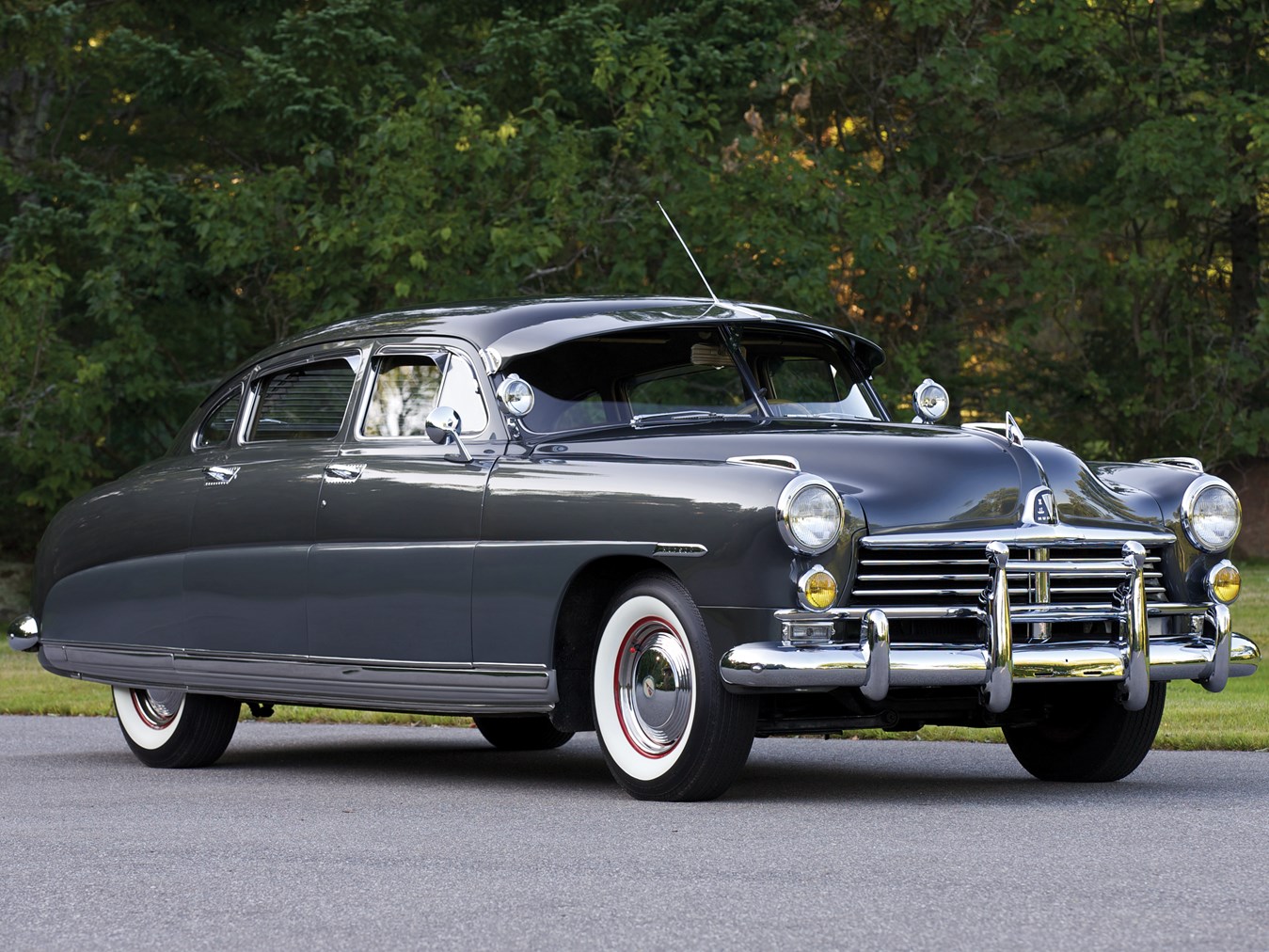 A picture of a 1948 Hudson Commodore Eight four-door sedan.
Under the heading of what might have been is this car, the 1954 Hudson Italia: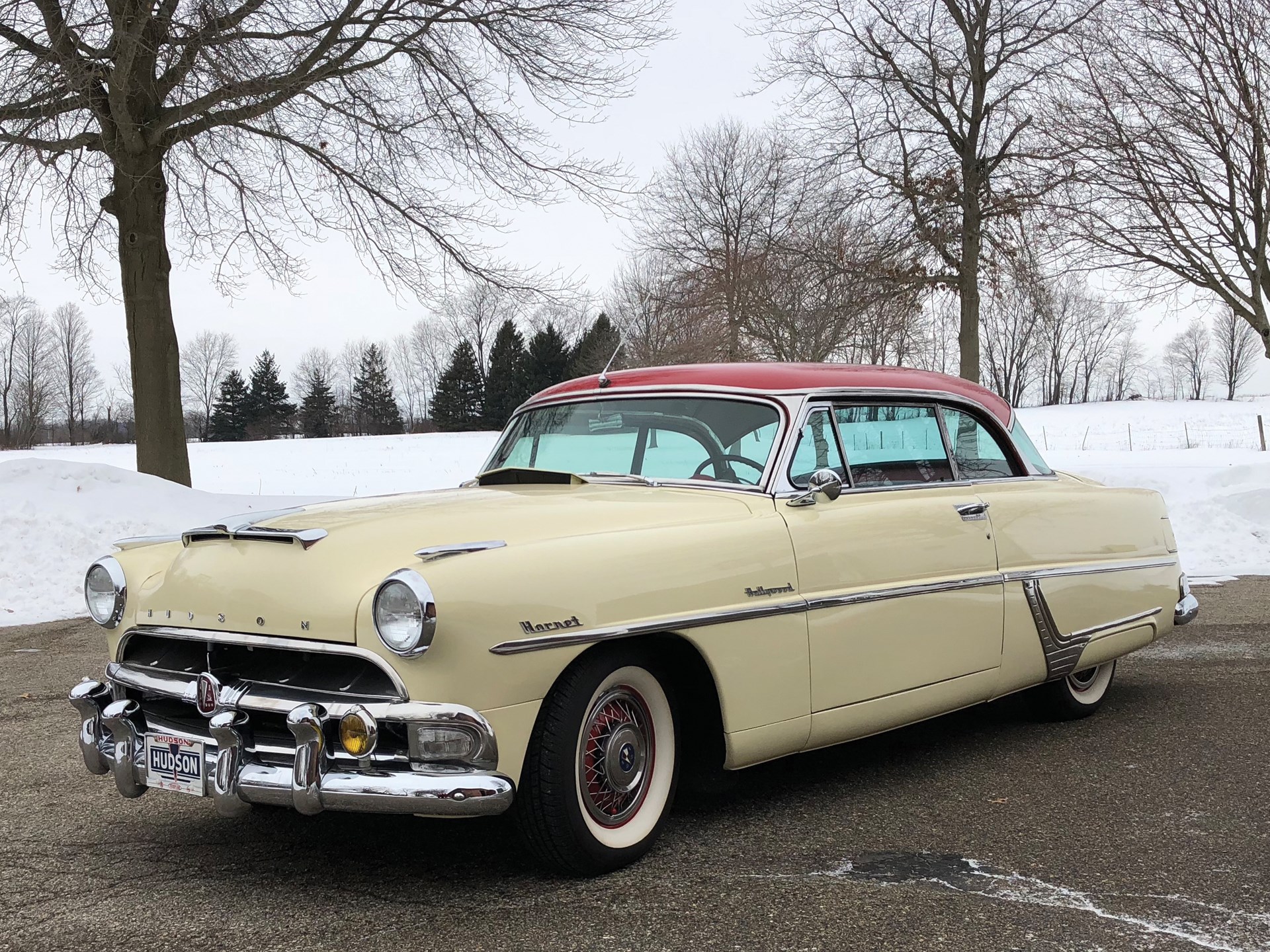 Directly above is a picture of a 1954 Hudson Hornet Hollywood, one of my favorite designs from the 1950s.
If anyone has information about Hudson they'd like to share, then we'd like to read it. A 500-600 word blog post is not the place for a thorough discussion of the history of almost any automobile manufacturer.
#CarsAToZ
#Hudson
#somanycarsjustonelife
#disaffectedmusings
If you like this blog please tell your friends and share the blog URL (https://disaffectedmusings.com). Thanks.