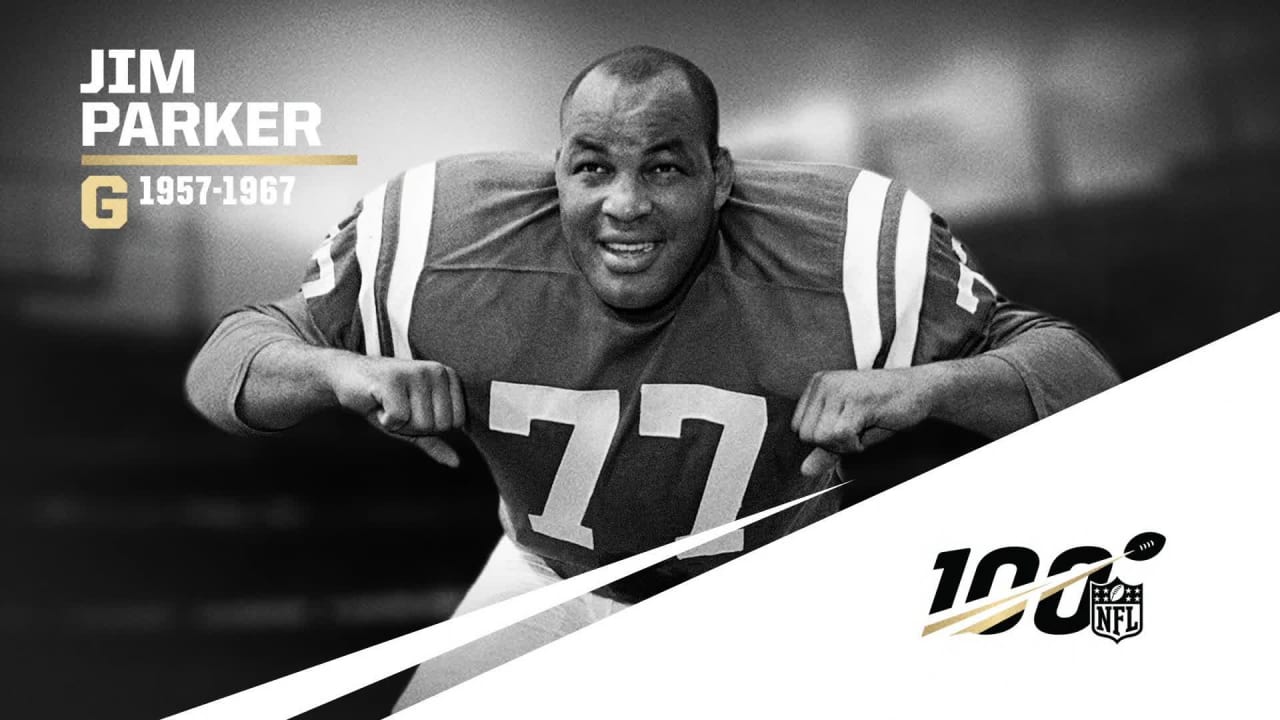 Jim Parker was a Hall of Fame (both Pro and College Football Halls of Fame) offensive lineman who played for the Baltimore Colts from 1957 to 1967. As you can see, he wore number 77.
He was the first "pure" offensive lineman inducted into the Pro Football Hall of Fame. By "pure" I mean he did not play defensive line as well.
Even though unlimited substitution became a permanent part of the NFL in 1950, rosters were so small that many players had to play on offense and defense. In today's world of "package" football–different combinations of personnel for offense and defense depending on down and distance–that can be hard for younger fans to understand.
Parker was inducted into the Pro Football Hall of Fame in his first year of eligibility. He was named to the NFL's 75th and 100th Anniversary All-Time teams. In 1999, he was ranked number 24 on The Sporting News' list of the 100 Greatest Football Players, second among guards behind John Hannah, and third among offensive linemen behind Hannah and Anthony Muñoz, both of whom began their careers well after Parker retired. To be clear, Parker was an All-Pro player at both offensive tackle and guard, the NFL's designation of him as a Guard in the photo notwithstanding. No offense to Hannah or Muñoz, but they didn't excel at both positions.
I have a vague recollection that one of Parker's children attended the same elementary school as I did during much of the time I was there. I wish I had more information. I also seem to recall that even though Parker's last year was 1967, his PR picture was among those included in a set of 1968 Colts players pictures my father acquired for me. That set has long been out of my possession.
******************
On this day in 1966 Saab introduced a V-4 engine–licensed from Ford–for its production models, most notably the 96. Here is a picture (from jamesedition.com) of a 1967 model Saab 96: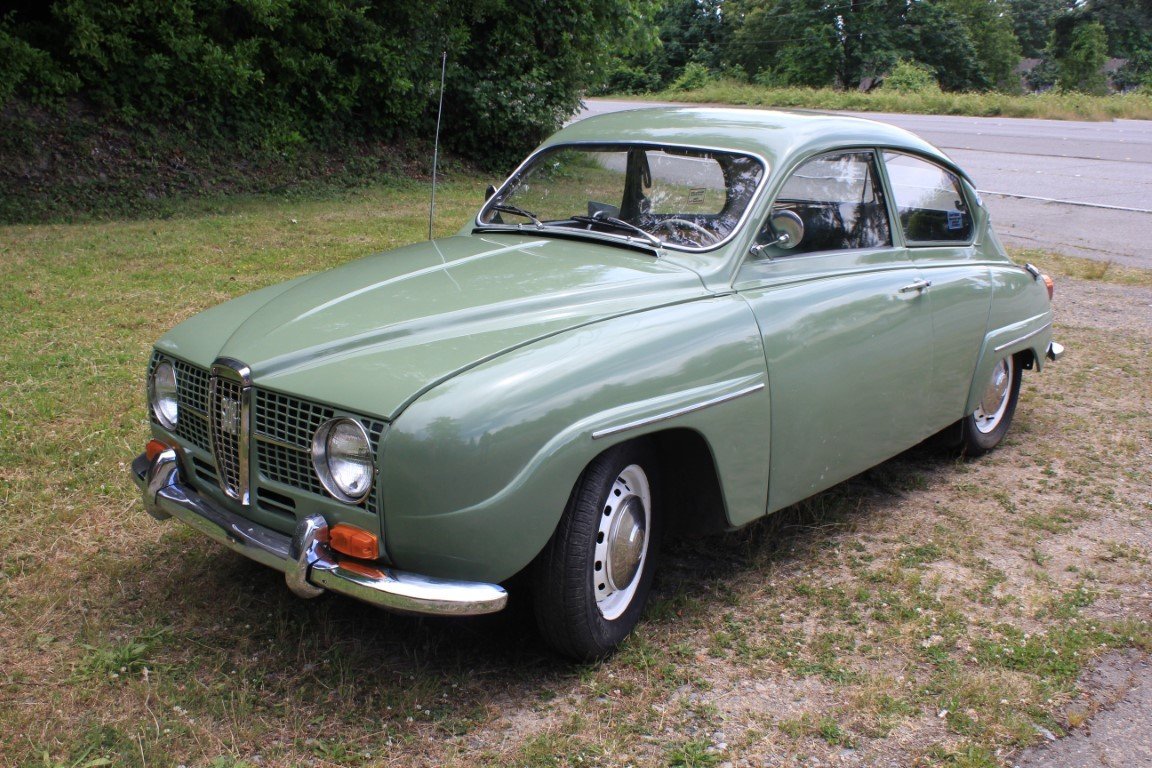 Although the internal combustion engine is in the late stages of its life cycle, I have long thought that a V-4 engine configuration had some design advantages, despite the added cost of two cylinder heads compared to one in the infinitely more popular inline four. Most notably, the short length of the V-4 allowed it to, potentially, be mounted almost anywhere in the chassis. Here is a picture of one of my idiosyncratic favorites, which happened to be powered by a V-4 engine, the Saab Sonett III:
I wonder if there are any V-4 gurus in the US. As #somanycarsjustonelife implies, I am almost always thinking about cars.
#MondayMusings
#JimParker
#SaabV-4
#SaabSonettIII
#somanycarsjustonelife
#disaffectedmusings
If you like this blog please tell your friends and share the blog URL (https://disaffectedmusings.com). Thanks.