I have grown to really like some of Starbucks' food offerings. My favorite is probably this:
These are the Egg White & Roasted Red Pepper Egg Bites (picture from Starbucks). I don't know if a serving equals one or two, but they're 170 calories a serving with 11 grams of carbs including 3 grams of sugar (I am diabetic, remember, even though my diabetes is "well-controlled" in the parlance of medical practitioners), but 12 grams of protein.
Compared to when I was 30, I probably eat only about 20% as much beef. I no longer eat dinner, which was almost always some type of beef. After we left Texas in 2008, we pretty much stopped eating at steakhouses. I can't say whether or not we'll resume in the near future given the number of high quality steakhouses here. Since most of them are only open for dinner, probably not.
I have no desire to go full vegetarian and certainly not vegan. Sometimes, I just have to have an In-N-Out burger. Sometimes, I really want a milkshake. I certainly can't say that my dietary evolution has had a global component. It's just that I crave different things now that I am older. It's also in the best interests of my health not to eat too much red meat.
I suspect not too many readers are under 40. How have your dietary habits changed, if at all?
******************
I don't know why I am writing this today, but not long after I moved to California in the mid-1990s I began a personal journal or diary, if you will. I didn't write every day, but I wrote on most days.
I often worked long hours; during a homestand it was common for me to arrive at the office at 9:30 AM and not get home until 11 PM. I never developed a social infrastructure outside of work so keeping a journal seemed like a good idea.
Usually, one of the features of my entries was a Song of the Day. I guess I thought about my journal because my earworm issue is getting worse, seemingly by the week. I was originally going to call today's post Overriding The Earworm because when I was younger I never had songs I didn't like stuck in my head. I would hear songs in my head, but they were songs I couldn't wait to hear after I got home from work.
No, I no longer have the journal. I kept it on a computer and when I sold it, I wiped the hard drive. When the inevitable day comes that I stop blogging, I wonder if I will still write, but just for myself.
******************
Random neural firings lead to…1951 in the US auto industry.
As the Korean War intensified, auto production cutbacks were ordered by the federal government and its National Production Authority. A railroad strike in February temporarily cut off supplies of key raw materials. Even with all of that, 5.3 million cars were produced although that was about a 16 percent decline from the record year of 1950.
Chrysler introduced two "firsts:" its first-generation Hemi engine and Hydraguide power steering. From classiccars.com a picture of a 1951 Chrysler New Yorker Newport: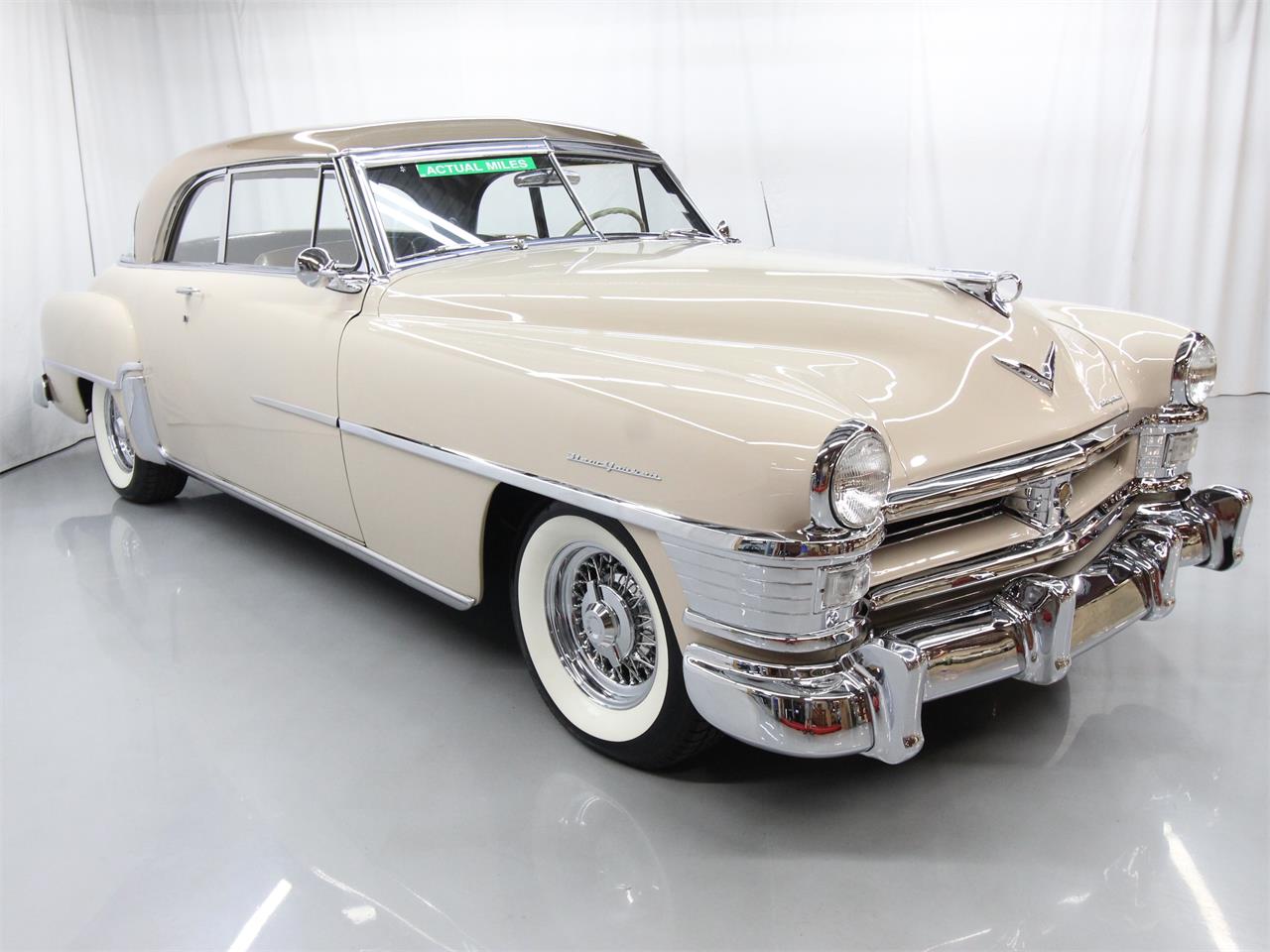 Later in the decade, Chrysler would offer the first American engine with at least 1 HP per cubic inch, the optional motor for the 1956 Chrysler 300B, but I digress…
Studebaker first offered a V-8 engine in the 1951 model year. The 232 cubic-inch (3.8 liter) motor was only offered in the Commander line; the Champion was offered with a 169 cubic-inch inline-6. Commanders accounted for about 46 percent of Studebakers produced in 1951.
From wallpaperup.com a picture (I hope) of a 1951 Studebaker Commander convertible. These accounted for only 3 percent of Commader sales in 1951.
Random neural firings are slowing down. Have a great day…
#ToothsomeTuesday
#StarbucksFood
#PersonalJournal
#1951USAutomobileIndustry
#1951ChryslerNewYorkerNewport
#1951StudebakerCommanderConvertible
#somanycarsjustonelife
#disaffectedmusings
If you like this blog please tell your friends and share the blog URL (https://disaffectedmusings.com). Thanks.