From The Grumpy Economist, AKA John Cochrane. He is a Senior Fellow of the Hoover Institution at Stanford University:
"[S]omeone has to work, or we all starve. So, if it is not going to be you work or you starve, it has to be you work or we send you to Siberia. If we are not actors in a market, we must be slaves to the state. Empirically, the incentive that the more you work the more you get has proved much more productive than appeals to patriotism, community spirit, the common good, or force."
If you can't work, then you should receive assistance. If you don't want to work, you should receive nothing. I wish Cochrane had cited studies for that last sentence, but I believe it to be true. People want to reap most of the rewards for their labor, not have most of it confiscated/stolen by government.
******************
NO ONE can have it all. EVERYTHING is a trade-off. In the developed world, the median age for motherhood is increasing as women want to establish careers before having children. That choice is their prerogative. HOWEVER, that choice comes with a cost. This study cited in Scientific American states that:
"The researchers found that mothers over 40 had a 51 percent higher risk [emphasis mine] of having a child with autism than mothers 25 to 29 and a 77 percent higher risk than mothers under 25."
While the trend of women waiting to have children does not explain all of the increase in diagnosed cases of autism, that trend is certainly a contributing factor. That is an inconvenient truth.
******************
As this year's Mecum Arizona auction began yesterday, I am still upset that I cannot attend because I have not reached maximum immunity from the damn virus. While I almost certainly wouldn't have bid on the '63 Studebaker Gran Turismo Hawk that crossed the block yesterday–and hammered for $15,000–I would have liked to see the car in person. Why wouldn't I have bid on the car? Well, no room at the inn, the car was fitted with a large and unnecessary (IMO) continental kit, etc. From RM Sotheby's another picture of my obsession du jour: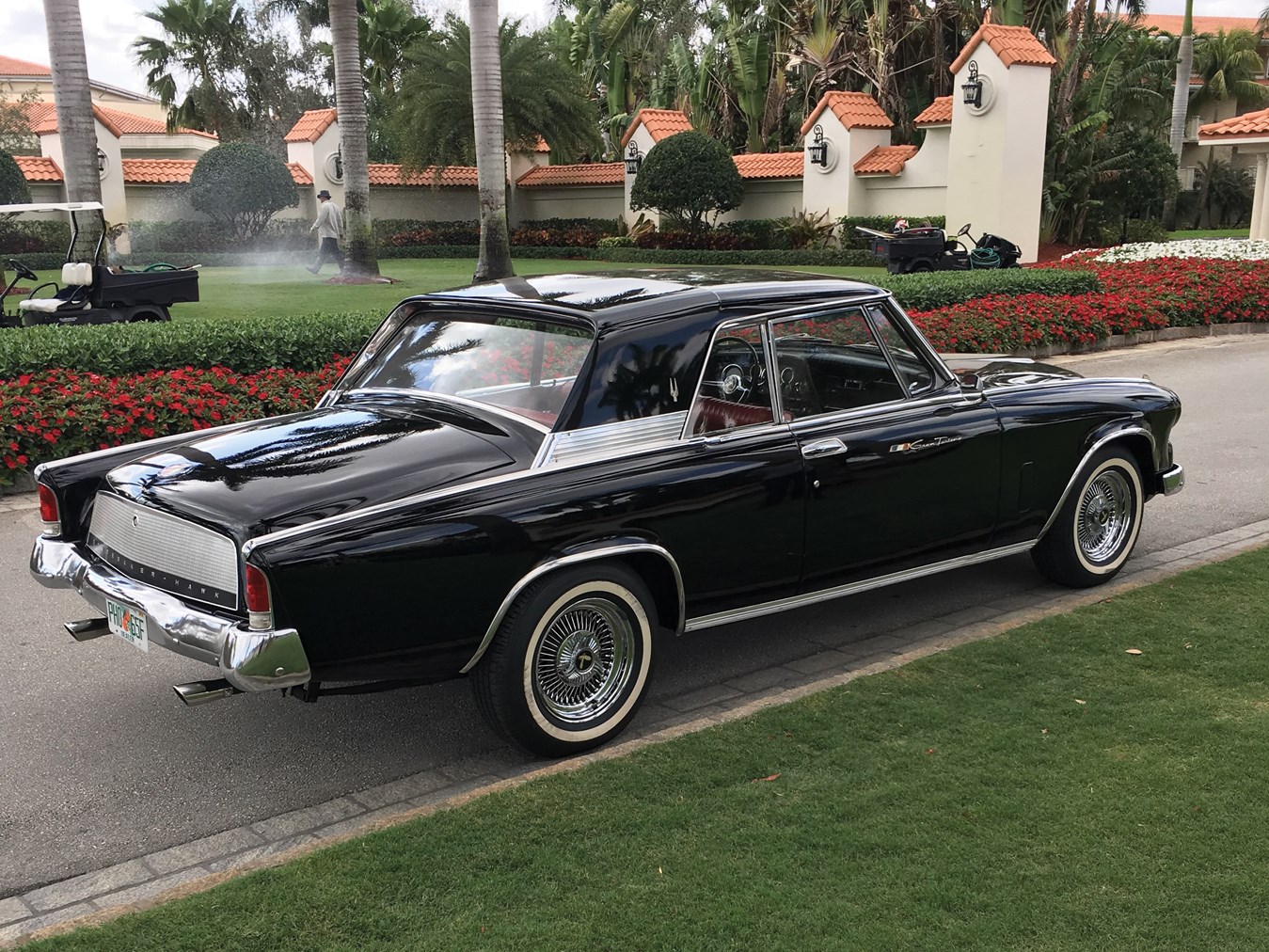 As I have written on multiple occasions, IF I were to acquire one of these I would want it painted in green, maybe British Racing Green. The rear deck molding indicates the car is a 1963 model. More accurately, perhaps, the rear deck molding is the type used on '63s. I do not know enough to identify the year based on other cues.
Have a great weekend!
#FractalFriday
#TheGrumpyEconomist
#NoWorkNoPay
#AutismAndMaternalAge
#MecumArizonaAuction
#1963StudebakerGranTurismoHawk
#somanycarsjustonelife
#disaffectedmusings
If you like this blog please tell your friends and share the blog URL (https://disaffectedmusings.com). Thanks.