I like the movie Groundhog Day, but in all honesty I think the groundhog ritual is pointless. My 2¢.
Defining Gen X as people born between 1965 and 1980, twice as many people in that demographic are buying a C8 Corvette as compared to the C7. In 2019, the average age of a purchaser of a new Corvette was 61. No offense to older people (like me), but a product usually cannot survive in the marketplace with an older demographic. Cadillac has long had that problem and despite major efforts, the make does not connect with younger buyers. From the linked Corvette Blogger article: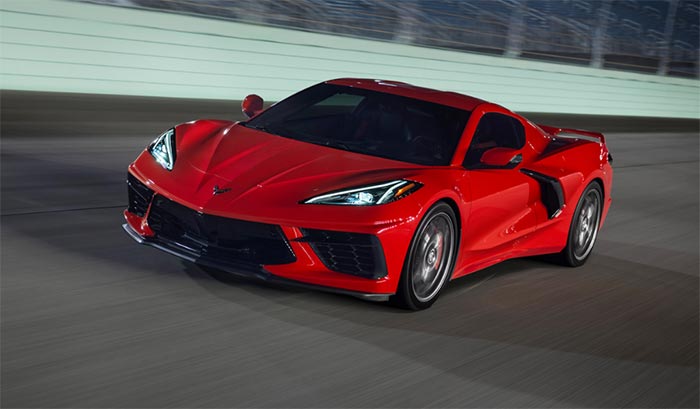 I was born in the last part of the "Baby Boomer" era and, in terms of automobiles, fit the "standard" profile in that I own a Corvette and a Cadillac.
More Corvette news…a Chevrolet salesman in Florida posted this on the Fack Fucebook group Corvette C8 World: "for those interested in on Z06, July 2021 we will be able to tell you more about this amazing car. Z06 is not a project anymore!" It has been rumored that the Z06 variant of the C8 Corvette would be introduced for model year 2022 so a July, 2021 reveal would fit that timeline.
The rumored Z06 engine is supposed to be a small displacement (4.2-4.4 liters, 255-270 cubic inches), twin-turbo, dual overhead cam V-8. Guesses about the output of this engine have varied, but I have read 600 HP/550 LB-FT of torque. I have offered the thought that the current base engine for the Corvette, the LT2, will be the last pushrod motor ever offered in the car. Of course, who knows what the long-term future is for the Corvette?
******************
I still don't think I will watch the Super Bowl. I really don't want to watch the Tom Brady Genuflection Show or worse, maybe have to watch him win another title. My "distaste" for Brady is grandfathered in from when I cared about sports a lot more than I do now.
I can't remember the last time I actively missed the Super Bowl. A couple of them unfolded in a way that I didn't watch too much of the game. The 1988 (calendar year) Redskins-Broncos Super Bowl (they were still called the Redskins then) happened in my first month of full-time employment with the Baltimore Orioles. I was very busy working on a salary arbitration brief and exhibits.
In those days, salary arbitration hearings took place in February and the game was at the end of January. I also loathed and despised both teams, so between those feelings and my work, I didn't start watching the game until late in the first quarter. After Washington scored 35 points in the second quarter I figured the game was over and I went back to working on the arbitration case.
It almost feels as if that were someone else's life, but I know it was mine. We settled the case (the two sides agreed on salary) a few days before the hearing. In my days in baseball, salary arbitration cases almost always settled before the hearing. One time, we settled a case right as the hearing was supposed to start. In all honesty, I was not happy about doing all that work, getting that far and then not having the hearing. Of course, it wasn't really my money at stake. Again…someone else's life.
#TwoTwoTwoOne
#GenXAndTheC8
#C8Z06
#NoSuperBowlForMe
#somanycarsjustonelife
#disaffectedmusings
If you like this blog please tell your friends and share the blog URL (https://disaffectedmusings.com). Thanks.