Snow that was forecast for our area for midnight to 10 AM this morning did not materialize. This did, though:
At about 2 PM yesterday during a period of heavy wind and rain, the precipitation changed to sleet and then to snow. According to NWS Phoenix, the snow level suddenly and unexpectedly dropped to 2,000 feet. We are at 2,100 feet and Voila! My wonderful wife's parents live 9 miles away in terms of driving distance and are at 1,800 feet, but all they received was rain. It snowed here for almost an hour.
The temperature at Sky Harbor airport fell into the upper 30s, but our temperature was not much above freezing, hence the snow. The micro-climatic variations in this area can be most amazing. In this part of metro Phoenix, snow is not unheard of. While Scottsdale Airport is 1,500 feet above sea level, some parts of the city are 1,000-1,500 feet higher than that. Remember that the average dry, adiabatic lapse rate (change in temperature with elevation) is 5.38° F per 1,000 feet. (Sky Harbor is about 1,100 feet in elevation.)
You won't believe this, but more than once before we left the mid-Atlantic for Arizona I told my wonderful wife that we would see snow our first winter in the desert. Oh, two hours after it stopped the snow was all melted. If anyone wants to see more pictures or video, let me know and I can publish those at a later date.
******************
Happy 60th to The Great One! No, Jackie Gleason is no longer around to celebrate any birthdays. Today is Wayne Gretzky's 60th birthday. Yes, that makes me feel very old.
I was a hockey fan from the mid-1970s through the mid-1980s. I was a huge fan of Gretzky and followed his exploits as best as I could in a city that didn't have an NHL team. I made my mother buy the Baltimore News American newspaper (now defunct) instead of or in addition to the Baltimore Sun (the city's leading newspaper) because the News American printed NHL boxscores and the Sun didn't. I had to stay current in terms of Gretzky's goals and assists. (Don't ask me how I actually read the newspaper because newsprint literally makes me gag. Let's just say it wasn't easy.)
If you're not a hockey fan it's difficult to understand Gretzky's impact on the sport. When the sport you're playing changes the rules to stop you (like the NBA did to slow down Wilt Chamberlain's prodigious scoring in the early 1960s), you know you're transcendent.
I don't follow hockey anymore and I understand the game has changed quite a bit since Gretzky's heyday. Anyway, here is a snippet of Gretzky's bio on the official NHL website:
"Every superlative has been used, many strung together, to describe the otherworldly talent of Wayne Gretzky, who commonly is regarded as the greatest hockey player ever.
Based purely on statistics, there is no argument — the man is without peer, nor will he have one in the foreseeable future. He owns many records from the ranks of peewee hockey to the NHL, sitting atop every meaningful offensive category, often miles ahead of the players ranked second."
He was the last player for whom the waiting period for induction into the Hockey Hall of Fame was waived and his number 99 has been permanently retired for the entire NHL. "The Great One" actually seems like an understatement.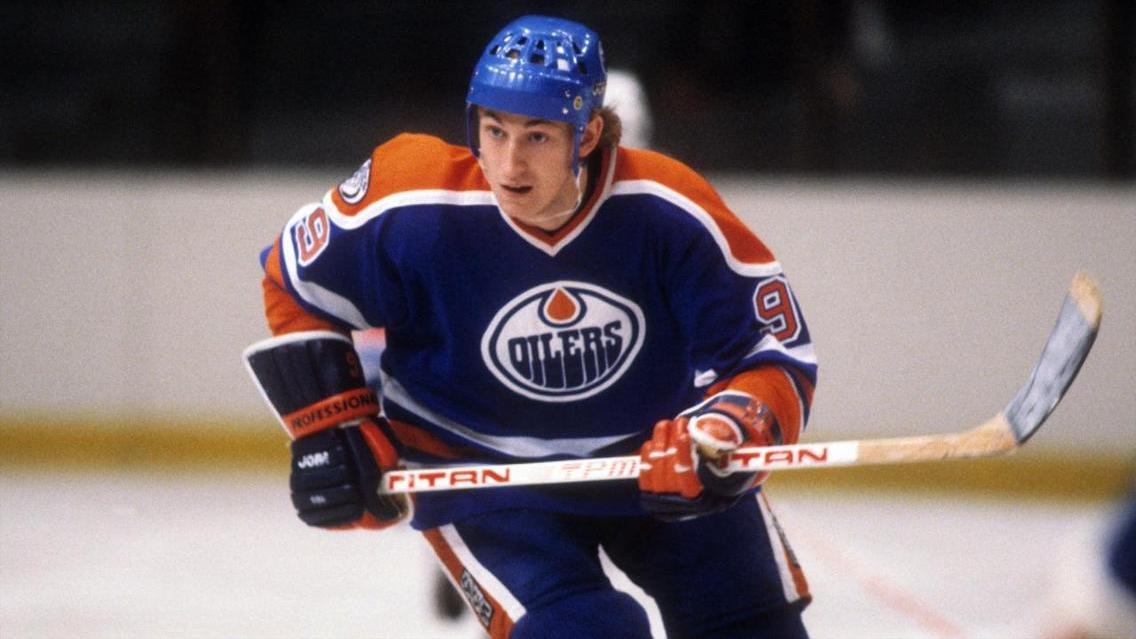 #AnAmazingSight
#SnowInTheDesert
#Happy60thWayneGretzky
#disaffectedmusings
If you like this blog please tell your friends and share the blog URL (https://disaffectedmusings.com). Thanks.
998