First…I must admit I am disappointed at the lack of votes for yesterday's A Or B feature. Enough said…
These days, it is easy to avoid TV commercials and based on those I do see, almost all of them should be avoided. I have written of my extreme disdain for the Limu Emu and Doug commercials. I can happily report that we no longer do business with that company, in large part due to those commercials.
Some commercials, though, are still clever, but certain commercials from the past seem to continue to resonate. How many of you know who Jack Somack was? If I show you a picture you might recognize him: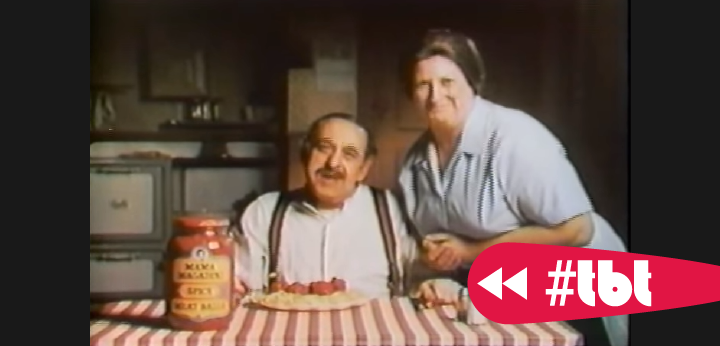 The picture is from Ace Metrix, which is, apparently, a company that tests the effectiveness of commercials. This is a still from the famous Alka-Seltzer "Spicy Meatball" commercial. Reluctantly, I will publish a link to the commercial from a Minion of The Evil Empire. Jack Somack is the man in the commercial suffering through ruined take after ruined take. By the way, political correctness is not that new. According to Somack's biography on imdb.com, despite its success the commercial was pulled from the air after protests from Italian-American anti-defamation groups that the commercial promoted unflattering stereotypes of Italians. By the way, according to imdb, Somack did not begin acting professionally until he was in his 50s. Maybe it's not too late for me… 🙂
What commercials from the past do you remember fondly?
******************
Speaking of TV, 50 years ago was the middle of the 1970-71 TV season in the US. What was the #1 rated show for that season? Marcus Welby, M.D. That was significant as it was the first show aired on ABC to finish #1 in the Nielsen ratings for an entire season.
Robert Young came out of a seven-year retirement to play the lead role. I could swear I have read that thousands of people wrote letters to "Marcus Welby, M.D." every year asking for medical advice, but I cannot find corroboration. From Nostalgia Central, a picture of the cast of the show:
On the left, of course, is Robert Young. Elena Verdugo, who played nurse Consuelo Lopez, is in the center and James Brolin, Dr. Steven Kiley, is on the right. The show ran for seven seasons. As regular readers know, I am a fan of many TV medical dramas. My favorite show ever is House, M.D. My favorite show currently airing on US television is Transplant, a Canadian show airing on NBC about a Syrian refugee doctor working in a Toronto hospital.
#ThrowbackThursday
#TVCommercials
#MarcusWelbyM.D.
#disaffectedmusings
If you like this blog please tell your friends and share the blog URL (https://disaffectedmusings.com). Thanks.