Although I am feeling a little "off" this morning, I did receive some good health news on Friday. My Hemoglobin A1C reading still starts with a 6.
I have been diabetic for more than 20 years. The A1C test is an ingenious use of blood chemistry that measures a person's average blood sugar level over the last 90 days. Readings of 7.0 or higher are deemed to be "sub-optimal."
The fact that my level was measured in the "sixes" is kind of amazing. Given the blood draw was last week, the testing "period" began in mid-September. I was under enormous stress at that time, stress that continued until about a week after we moved into our house the second week in November.
Under stress the human body (usually) produces cortisol, which is really a steroid. Steroids raise blood sugar levels. Add the long period of stress to the lack of access to my treadmill to the less than careful way I ate the first 2-3 weeks after the move and I was sure my A1C level would be the worst of my life, something around 7.5.
Let me back up: I have had only two readings above 7.0 in my life. The first was a 7.4 in 2010, after which I began the running regimen that I still follow today. The second was a 7.1 in 2018 that came after an ice cream binge period.
Anyway…for a diabetic their A1C level is often as important a number as their net worth. I can stop worrying…at least for awhile.
******************
Please indulge me, some more photos:
I played a little fast and loose with the photos. The top one with the sign about "The Most Beautiful Desert In The World" was not taken where the subsequent photos are from.
******************
Today, of course, is the first day of Astronomical Winter in the Northern Hemisphere. This is also the day with the least amount of daylight. Where we live, "sunrise" today is at 7:28 AM and "sunset" is at 5:23 PM.
As I have become an early riser, this time of year is not my favorite. I don't see well enough to drive without worry in the dark so I am unable to take my Z06 out when I wake up. However, by Memorial Day "sunrise" is about 5:20 AM. Maybe I won't have to limit myself to one Solstice Drive. No, I don't mean driving one of these: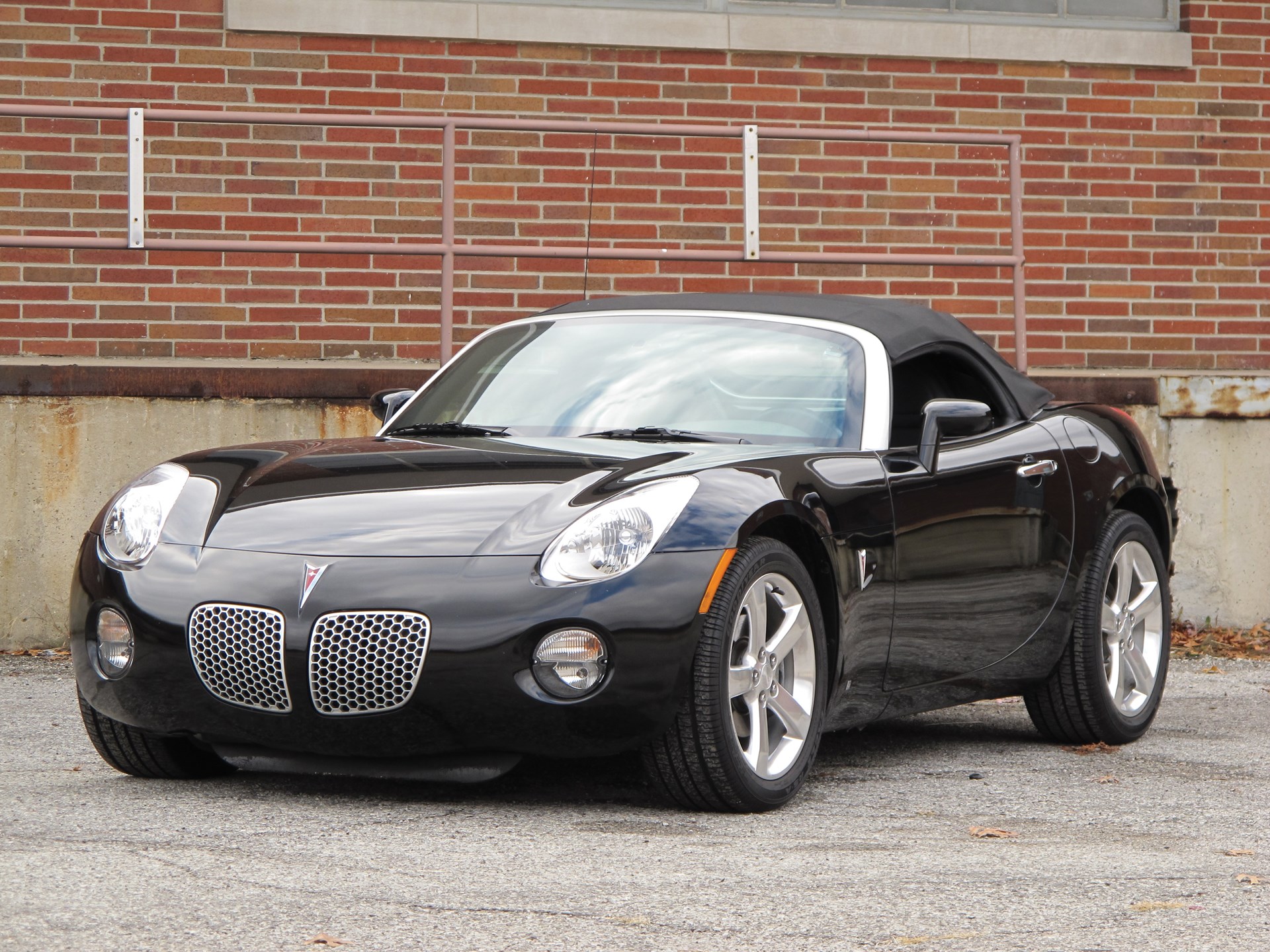 From RM Sotheby's a picture of a Pontiac Solstice.
#MondayMusings
#GoodHealthNews
#DesertPhotos
#SolsticeDrive
#somanycarsjustonelife
#disaffectedmusings
If you like this blog please tell your friends and share the blog URL (https://disaffectedmusings.com). Thanks.