If we're Elon Musk, we're probably in Texas. In this post I relayed the CNBC story that Elon Musk had told friends and associates he would be moving to Texas. Yesterday, this CNBC story reported that he has, indeed, moved to the Lone Star State. Everyone repeat after me: People Vote With Their Feet.
Musk might literally save billions in taxes by making the move. Why on earth would he stay in the People's Republic of Calizuela?
"Socialism is a philosophy of failure, the creed of ignorance, and the gospel of envy; its inherent virtue is the equal sharing of misery."
– Winston Churchill
******************
I am surprised that I have not had more "Where Am I?" moments after the move. I am also surprised that I seem to be sleeping better. Of course, before the move our lives were quite stressful and now that the move has occurred, that source of stress is removed. Views like this don't hurt, either. (Sorry about all the blacktop. Hey, photobyjohnbo, maybe you can give me some lessons in photo editing.)
******************
My wonderful wife and I have really enjoyed watching the first season of Transplant on NBC. The show is about a Syrian refugee who is a doctor and who has relocated with his younger sister to Toronto (Tronto as the natives pronounce it). Transplant is a Canadian production that NBC is showing to fill the void caused by the damn virus. The final two episodes of the first season aired yesterday.
The show has been renewed for a second season in Canada. We really hope NBC will continue to air Transplant even after US TV production returns to "normal."
Those who know me and my obsession with House might want to know how I would compare the two shows. In a nutshell (I hear you, nut case is more appropriate), House was more cerebral and Transplant is more emotional. House was better written, but Transplant seems more realistic although the premise of House about a medical genius explains that distinction, at least in part.
From babytorrent.se a picture of the main cast of Transplant:
******************
Long live UTZ potato chips!
The UTZ brand is not available in the supermarkets here. I tried the "generic" brand of potato chip offered by the store where I do most of our grocery shopping. (Yes, I always wear a mask and sometimes I wear a mask AND a face shield.) All I tasted was salt. I went online and ordered the "Vending Services Bags" from UTZ.
In 2001, Consumer Reports conducted a nationwide taste test of potato chips. UTZ won.
I used to have a semi-regular dialogue with Jim Schwartz, long-time NFL coach and a Baltimore native like me. Somehow, one of our conversations moved to Tastykake (a bakery brand familiar to those in the mid-Atlantic) and then Schwartz said, "To hell with Tastykake. What I can't get here in Tennessee (he was on the Titans' staff at the time) is UTZ." When I told him he could order the chips online he sounded quite happy and I think he ordered a dozen big bags of chips.
I am quite happy that I can eat UTZ chips in Arizona. I guess the Internet isn't all bad, after all. Oh, that awful tile will be replaced in January.
******************
I have written before that it was on this day in 1963 that Studebaker announced it was ending production in South Bend, Indiana where it had been producing wagons, automobiles, etc. since 1852. I will spare you long prose about the end of Studebaker and just show some cars.
(From Mecum…)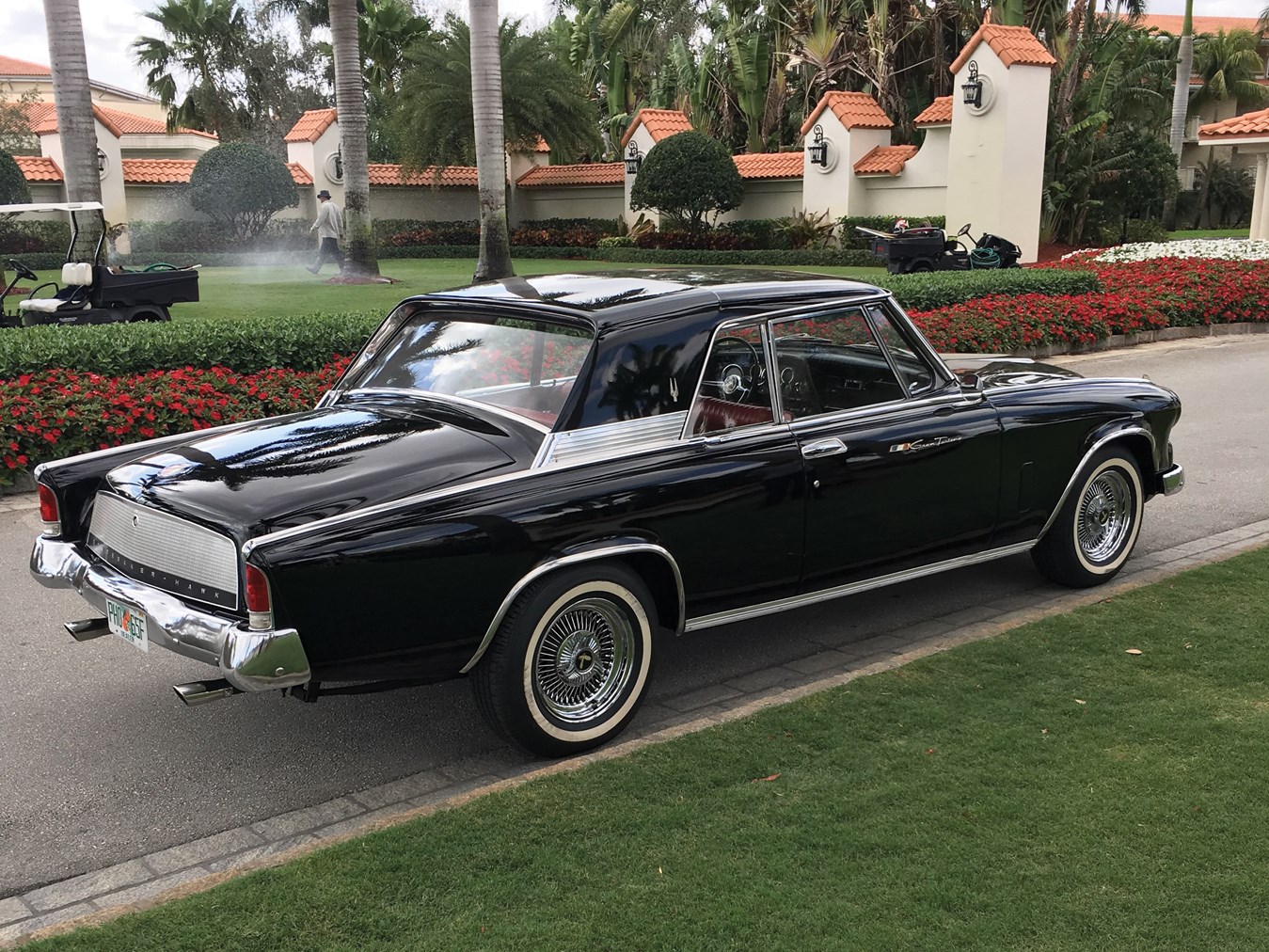 (From RM Sotheby's…)
(From a WordPress blog…)
(From yours truly…)
#WhereAreWeWednesday
#PeopleVoteWithTheirFeet
#SayNoToSocialism
#WinstonChurchill
#Transplant
#UTZ!
#Studebaker
#somanycarsjustonelife
#disaffectedmusings
If you like this blog please tell your friends and share the blog URL (https://disaffectedmusings.com). Thanks.