I know today's post title can describe the current state of affairs in the world, in general, but I have something else in mind.
I am not living anyone else's life and no one else is living mine…
On this day in 2010 one of my baseball clients, a team with whom I had worked for ten years, informed me they would "not be renewing my contract." In other words, they were firing me. By the time the curtain closed on October 15, I was down to one client.
The last team to inform me they would "not be renewing my contract" (on 10/15) was very polite and praised my work. They offered to call other teams and to make recommendations on my behalf. I answered, "The fact that you're not renewing my services will speak much more loudly than any recommendation." What all of my former clients were telling me, in essence, is that I no longer had any value in any role at any price. That's a very harsh message to hear.
Despite my last remaining client actually making an effort on my behalf with other teams, I could not add any additional clients.
I call that period from October 5, 2010 to October 15, 2010 the "Career Apocalypse." My career was basically over. I have never been able to find another work situation that was anything close to being even satisfactory, let alone rewarding and fulfilling.
When I refer to the Black Cloud of Sh*t that has rained on me for ten years, this day in 2010 was the beginning of that storm. Other people can argue that I am fortunate in that I don't absolutely have to work, but a job is more than just a paycheck. A good job, one where a person feels they are really using their skills and experience in an area in which they have real interest, is a very tangible boost to self-esteem and to mental health.
Despite my occasional rants, I do enjoy writing this blog and interacting with its readers. However, it's not enough for me as I remain unfulfilled on a professional level.
******************
Saturday, October 3rd had the most views of this blog for a day in which I did not post. However, that number was still lower than the average of the previous seven days.
******************
From 365 Days Of Motoring:
"[On this day in 1967] Jaguar announced a revised E-type, known retrospectively as the Series 1½. This was to meet impending US emissions legislation due to come into force on 1st January 1968, and this was after it had been delayed some four months by protests from British manufacturers. Jaguar spent £250,000 to enable the E-type to meet these new regulations. The most obvious revision to the Series 1½ was the removal of the perspex headlamp covers and the moving forward of the headlamps by 2.5in. This was another bastardization of Malcolm Sayer's design, although the Perspex covers did diffuse the headlights. According to Jaguar's press release of the time, a total of 21 changes were made to the export cars to satisfy US regulations."
In a global market, one country's rules and regulations can (and do) affect companies all over the world. Regulation is NOT free. It imposes real costs on companies and makes economic output lower than it would have otherwise been.
The authors of this study concluded:
"Economic growth in the United States has, on average, been slowed by 0.8 percent per year since 1980 [through 2012] owing to the cumulative effects of regulation:
If regulation had been held constant at levels observed in 1980, the US economy would have been about 25 percent larger than it actually was as of 2012.
This means that in 2012, the economy was $4 trillion smaller than it would have been in the absence of regulatory growth since 1980.
This amounts to a loss of approximately $13,000 per capita, a significant amount of money for most American workers."
As I have written before, a political ideologue is someone who refuses to acknowledge the positions they advocate have real costs. ALL policy decisions have a tradeoff. Oh, from Classic Cars a picture of a 1968 Jaguar XKE: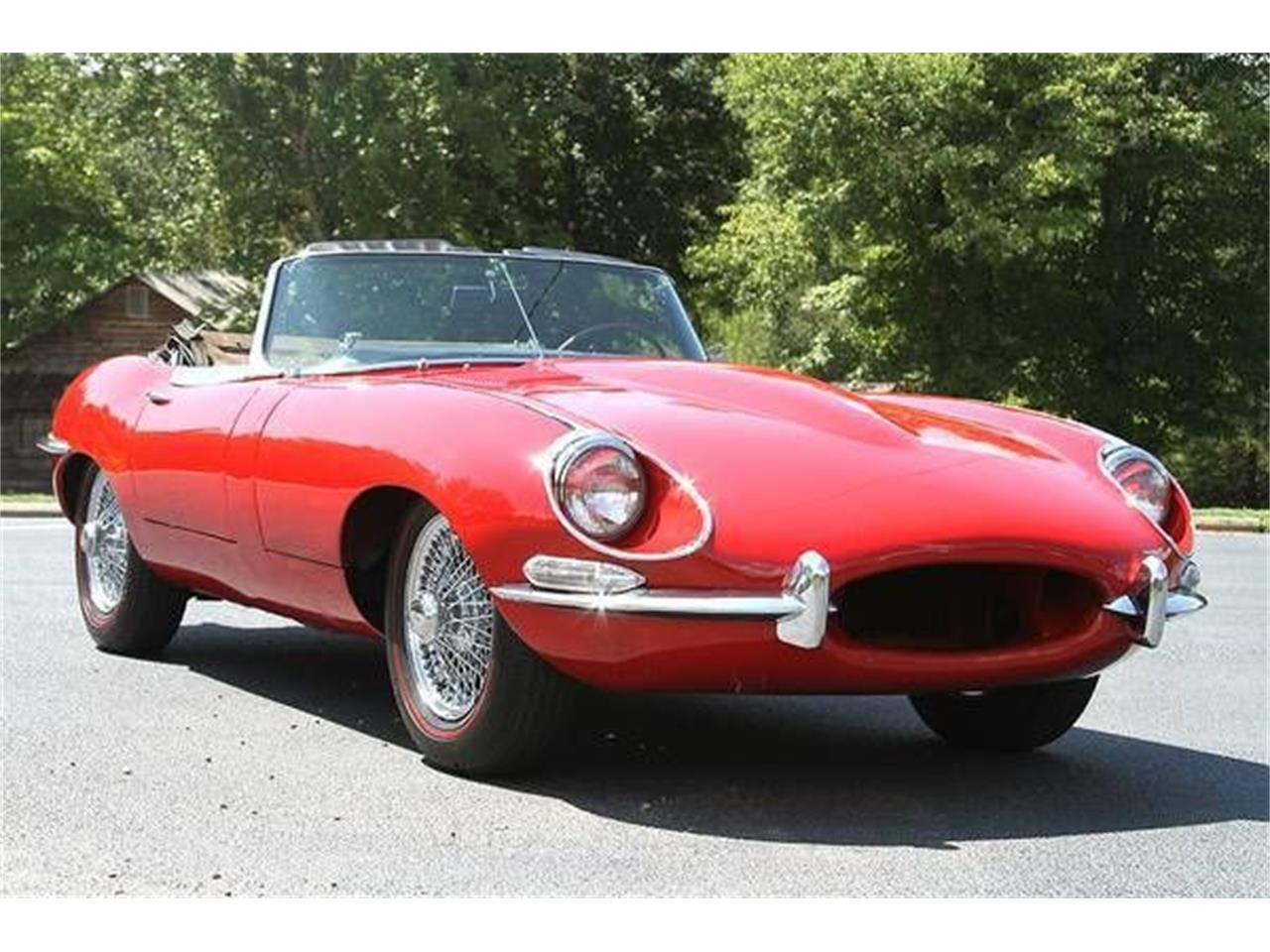 One can argue the costs of regulation are outweighed by the benefits of whatever that regulation is supposed to fix. Given the imperfect nature of human beings, especially small groups of human beings, it is impossible that the benefits of all regulation always exceed the costs.
#NotTheBestOfTimes
#CareerApocalypse
#CostOfRegulation
#somanycarsjustonelife
#disaffectedmusings
If you like this blog please tell your friends and share the blog URL (https://disaffectedmusings.com). Thanks.