Didn't I just write a Throwback Thursday a couple of days ago?! Talk about time compression due to aging…
On this day in 1965 the following single was #1 on the US Billboard Top 40/Hot 100 chart (picture from eCRATER, an online record sale site):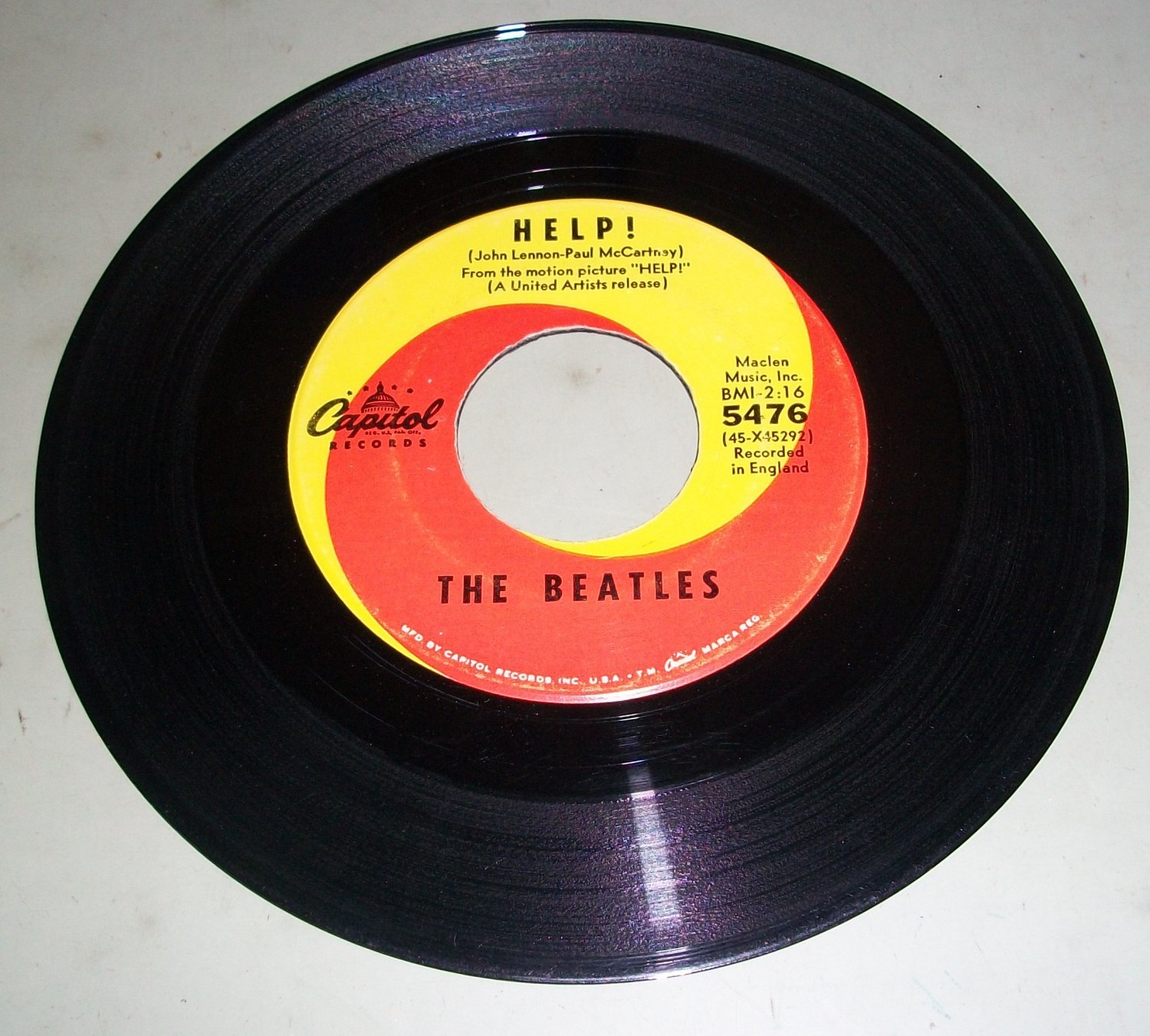 Of course, the song was written in conjunction with the movie of the same name, which was released the same year. The film premiered in New York, its US premiere, in late August about a month after its British premiere. Does anyone really care about the "plot" of the movie? Me, neither.
"Help!" was the Beatles' 9th song to reach the top of the charts in the US. Their first Number One tune, "I Want to Hold Your Hand," topped the charts in February-March of 1964. Those nine songs were Number One for a collective 25 weeks, or about 30 percent of the time between "I Want to Hold Your Hand" ascending to the top spot and the last week "Help!" was Number One. One group held the Number One position on the US charts for 30 percent of a period of more than a year and a half. Eventually, the Beatles would have 20 songs reach the top of the Billboard charts.
Lest you think I am a big Beatles fan, I am not. For my demographic, I am almost certainly in the bottom five or ten percent in Beatles' fandom. However, I fully appreciate their impact on music. I also don't dislike their music, but I don't own any nor do I stream any. If a Beatles' song is played while I/we are listening to the Sirius/XM Sixties Channel I/we don't change the channel, though.
Are any Beatles fans reading this post?
#ThrowbackThursday
#Help!
#TheBeatles
#disaffectedmusings
If you like this blog please tell your friends and share the blog URL (https://disaffectedmusings.com). Thanks.