OK, you've just netted $50 million in a lottery win. You decide to allocate $1 million to buying cars. What do you buy?
I "stole" this idea (well, the lottery scenario is my idea) from here, a Corvette Blogger post that is itself just "copying" the idea from Automobile Magazine. Since I have already committed my Ultimate Garage to the public record, this is not a difficult assignment for me. However, since many of those cars are not new with a known MSRP, I am going to have to estimate a price for most, if not all, of these cars. For one of the cars at the two-car "top" of my automotive pyramid, the price would sort of be up to me as it would probably be a build.
First, a 1967 Chevrolet Corvette convertible restomod.
This is a picture of a 1967 Corvette convertible restomod I took at the Barrett-Jackson auction in Scottsdale in January, 2019. While I would probably have a different color interior (two-tone with red and the body color), the car as it existed was very close to my ideal restomod. Although one could build a restomod for less than the amount I will show, considering the cost of a donor car and the fact that this particular example hammered for $192,500 all in, I think $200,000 is realistic without going over the top. $800,000 left…
Next, from carsaddiction.com a picture of a DeTomaso Longchamp. This is the same photo that is part of the rotating set of pictures in the header of this blog.
While I don't like the standard wheels, those can be changed. I love everything else about the looks of this car.
On Classic Driver, three Longchamps are currently listed for sale, all in Europe. One is listed as P.O.R., meaning Price On Request. The other two have an average asking price of about $95,000. I don't know how much it would cost to import this car. Supposedly, the duty is only 2.5% of the transaction value, but you also have to pay for shipping and probably pay someone to do the paperwork. Rounding up for unexpected events, let's say it's another $15,000 so the total cost is $110,000. $690,000 left…
Third, not counting the Ultimate Garage car I already own–my 2016 Corvette Z06, is this one, picture from Hemmings.
This is a 1965 Buick Riviera GS. Yes, I love the '63 and '64, but since I have $1 million to spend I'm going for the top.
Speaking of Hemmings, only two '65 Riviera GS models are available for sale there at present. The listing prices are $50,000 and $65,000. Assuming I'm going to buy a pristine or near-pristine example and have to pay for shipping, I'm going to say this car will cost me $75,000. $615,000 left…
OK, after these "must-have" cars the field is much more open. I could bring in an expensive "curveball" from outside of my Ultimate Garage, which almost certainly wouldn't be exactly the same as it was when I revealed it in May-June of 2019. Or I could just stick to the list…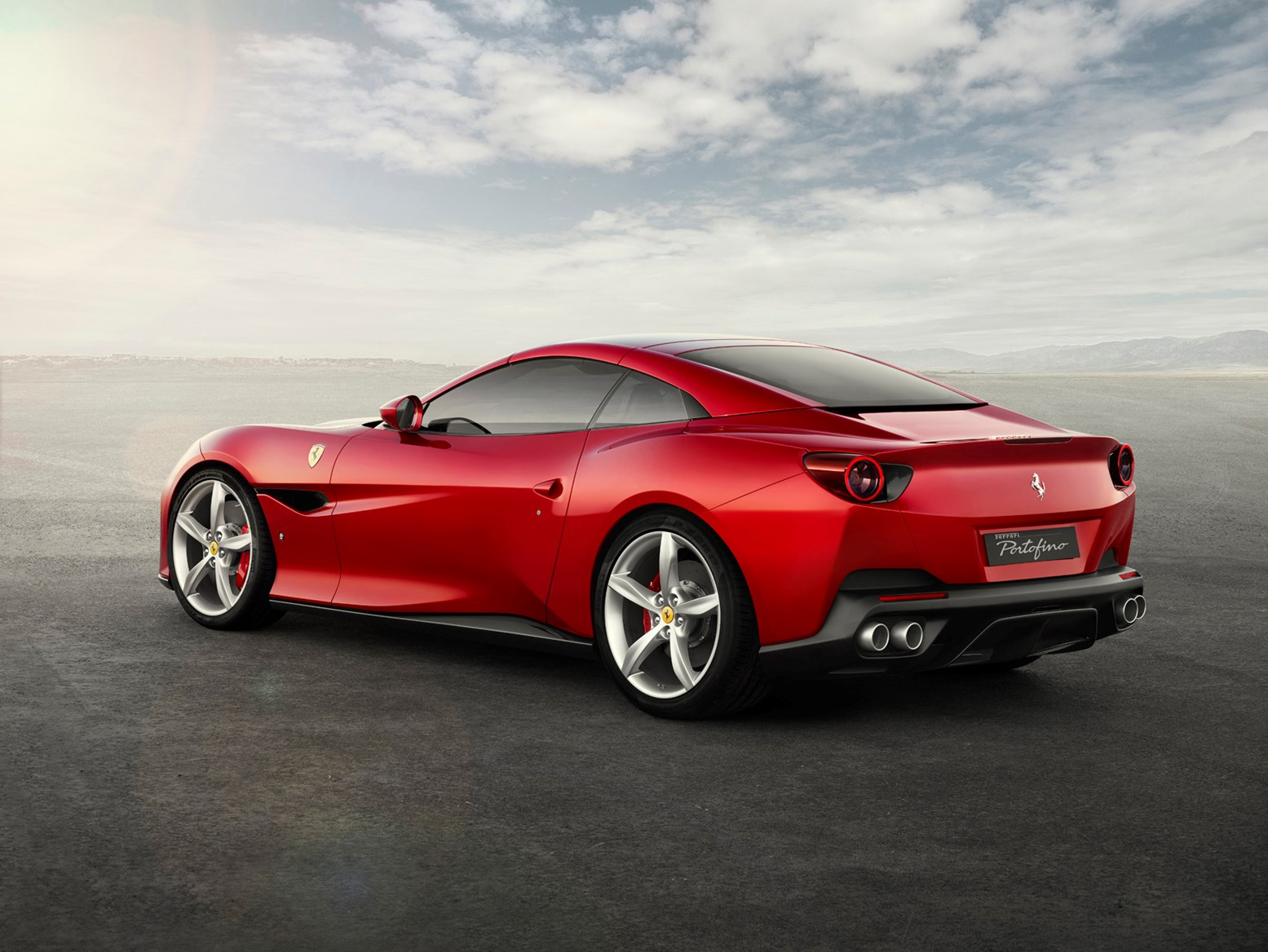 From Parkers of the UK a picture of a Ferrari Portofino. I mean, c'mon, with a million dollars to spend you have to buy a Ferrari, right? The base price for one of these is $215,000, but would you buy one with no options if you didn't have to? Arbitrarily choosing an additional 15% for options brings the price to just shy of $250,000. $365,000 left…
Going "off-script" but consistent with what I've written about many times:
From Classic Cars a picture of a 1993 Cadillac Allante. Speaking of Classic Cars, nine 1993 Cadillac Allantes were listed for sale that were not auction cars. They ranged in price from $3,500 to $26,500 with an average of $14,000. Oh, I would buy a '93 as it was the only year for the 295 HP Northstar V-8. I remember a 1990 model that hammered at the Mecum Denver auction in 2018 for $1,650 all in. Anyway, assuming $15,000 for the cost of this one I still have $350,000 left.
So far, what this exercise tells me is that if you don't have to have a Duesenberg or a Koenigsegg, you can have a hell of a car collection for much less than a million dollars.
Another "cheap" Cadillac, this time sticking to the Ultimate Garage list.
From Vintage Car Collector, a picture of a 1967 Cadillac Eldorado. Prices of these cars have risen somewhat since I put a value of $15,000 on this car last year. Buying a good one might cost me $20,000. $330,000 left…
Since I still have about a third of a million left I'm going to spend a big chunk of it. Originally I had a picture from the manufacturer's website, but apparently that photo doesn't display on mobile devices even though it displays on my desktop computer. Anyway, the Aston Martin Vanquish S coupe.
All I can write is Wow! What I can also write is that I am now just about out of money as this car will cost about $300,000, leaving me with just $30,000. While I could buy another really nice car, I'll stop here and keep the $30,000. So, in the order they were shown here, a list of the cars I would buy, at the moment, if I could spend a million dollars.
1967 Chevrolet Corvette restomod convertible  $200,000
DeTomaso Longchamp  $110,000
1965 Buick Riviera GS  $75,000
Ferrari Portofino $250,000
1993 Cadillac Allante $15,000
1967 Cadillac Eldorado $20,000
Aston Martin Vanquish S Coupe $300,000
Total Cost $970,000
If, somehow, I were actually in this position I would take a lot more time to decide than the amount of time it took me to write this post. Feel free to take as much time as you want, but if you want to dream about spending a million dollars on a car collection, we would like to read about it.
#Million-DollarChallenge
#somanycarsjustonelife
#disaffectedmusings
If you like this blog please tell your friends and share the blog URL (https://disaffectedmusings.com). Thanks.