Many thanks to my wonderful wife's parents for providing us with safe harbor.
Power was restored shortly before Noon yesterday, about a day ahead of the preliminary estimate by the utility company. We returned home mid-afternoon. I know many people fared worse, even much worse, and some are still without power, but I have to admit that I am fried, I am frazzled by events.
Looming large is the seeming disappearance of any interest in our house, which has now been on the market for about a month. We had no showings at all last weekend and it's now been well over a week since the last one. We made a token reduction in the asking price just so the house will appear when people search for listings where the price has been reduced. Almost all potential home buyers begin on the Internet and one field that can be searched is houses that have had price reductions.
We can't enjoy living in the desert until we sell this house. Technically, I guess we could, but after having had a very bad experience in moving out of state without selling our house first, we do not want to tempt a repeat.
Logistically, moving without selling this house would be very difficult. After the Equifax breach of 2017 we froze our credit files; they remain frozen and we hope to never have to un-freeze them. We cannot obtain a mortgage with frozen credit files. While we could, theoretically, liquidate more of our equity/fixed income holdings to raise sufficient funds to buy a house without a mortgage, we will not do so. We are completely debt-free and will do our damnedest to stay that way, but do not want to reduce the size of our investment portfolio any more than is absolutely necessary. The proceeds from the sale of our current house will provide most of the funds for buying a home in the desert.
We also do not want to be 2,000+ miles away from a property we still own, from a property on which we would still be liable for taxes, insurance, etc. I cannot describe how painful it was to pay property taxes for more than four years on a house in which we would never live again, in a state in which we would never live again.
I don't think it will help, but please send us good thoughts. We cannot remain in this state of limbo. (I've never heard of that state. Is it on the East Coast? 🙂 )
******************
On this day in 1906, Cadillac was granted a trademark for its crest. From this Hemmings article a picture of the original Cadillac crest: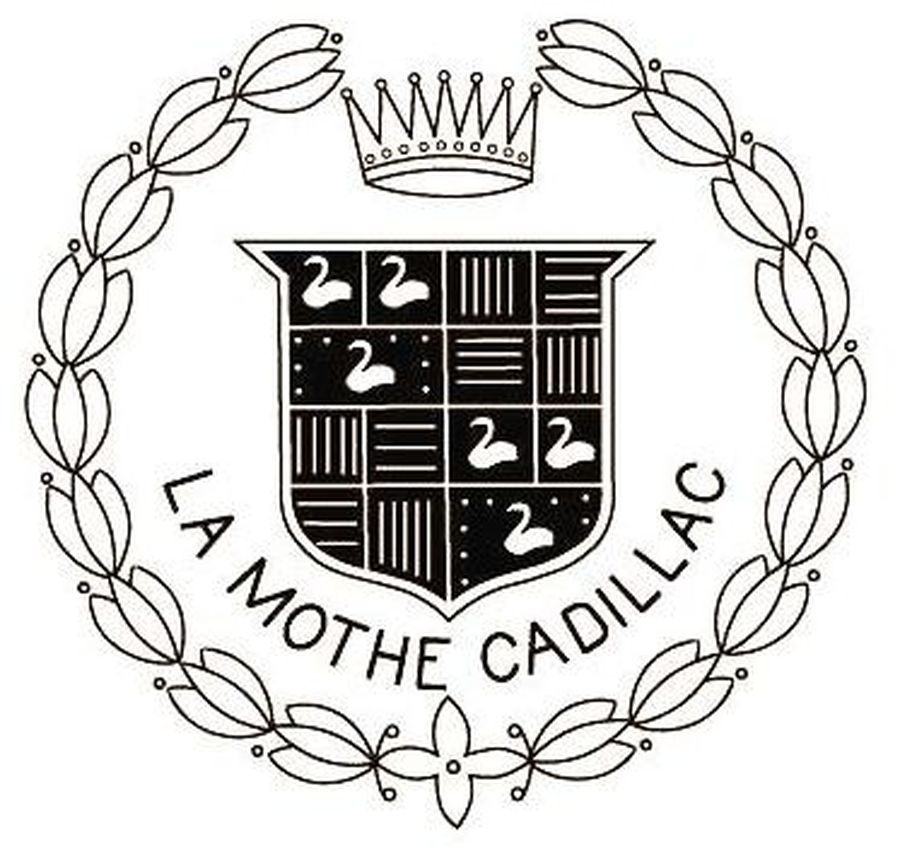 Of course, the symbol used by Cadillac has changed over the years. The fortunes of the company have changed as well.
For decades, Cadillac was the leader in American luxury cars. Now, Cadillac is struggling to find an image and products that will give it a strong position in the automobile market. In 1985, new Cadillac sales in the US were almost 300,000 units and about 2% of the market. In 2019, Cadillac sales were about 156,000 units and less than one percent of the market. (Data from CarSalesBase. Based on some of the data I have, a 300,000 figure for 1985 would have been more than three percent of the market.)
Once again, I will offer my opinion that Cadillac should manufacture a super-luxury car, both as a way to make a profit and as a halo car that will enhance the image of the company. In the recent past I have offered the Cadillac Elmiraj concept as a basis for such a car. I am also a fan of this Cadillac concept, the Cien (picture from GM Authority):
How many US households have a net worth of $10 million or more? The answer is more than a million, probably about 1.3 million to be more precise. Virus or not, many wealthy people/families still live in this country. Cadillac wouldn't have to have a large percentage of these people/families buy a super-luxury car in order to make the project profitable. In addition, of course, foreign buyers might be interested.
Cadillac's previous failures with the Allanté and the XLR might still be casting a shadow on sentiment regarding the development of a super-luxury car. Of course, neither of those cars were actually pitched towards the highest end of the automobile market. What is that remark supposedly made by Einstein? "Insanity is doing the same thing, over and over again, but expecting different results."
#FriedFriday
#WhereAreTheBuyers?
#CadillacCrest
#CadillacCien
#AlbertEinstein
#somanycarsjustonelife
#disaffectedmusings
If you like this blog please tell your friends and share the blog URL (https://disaffectedmusings.com). Thanks.