Yes, I am talking about myself. Yesterday, a much needed afternoon nap was cut very short by a disturbing dream. (I woke up yesterday at 3 AM, so I don't think an afternoon nap is a sign of sloth.) A large dog, probably a German Shepherd, was standing on our screened-in porch just outside the glass sliding doors to the kitchen. This dog either had a broken leg, a missing leg or maybe even a damaged prosthetic leg. I was heartbroken at the sight, so much so that I woke up.
One Sunday night when I was 10 years old, our beloved German Shepherd came to the door between the back porch and the kitchen whimpering and holding one of its front legs off the ground. That is still one of the saddest memories of my life. Despite setting the leg in a cast, eventually he had to be put down. Of course, we were told he was going to a farm, but I knew better.
Despite my sadness from the dream, part of me was relieved because the fact that I had dreamt meant that I had slept. Sleep has been a precious commodity for me for many years and has been much more rare these days in the stressful times in which we live.
So, why was I dreaming about this dog so many years later and why was part of me happy just to have dreamt? (Oh, WordPress…dreamt is a real word, why is it underlined in red while I am composing a post?) Like I wrote, strange minds.
******************
Taking advantage of my early rise yesterday I went for a drive before 6 AM. I have long wanted to take a picture of this railroad car that is sitting in someone's yard not far from where we live. I got a two-fer, the railroad car and the sunrise. A woman came out of the house while I was parked across the street taking the pictures and seemed quite displeased by my presence.
******************
This Hemmings piece is the reason I am writing about and showing this car that has appeared before on Disaffected Musings. The title of the article is, "Still Stag-gering: Triumph's star-crossed flagship turns 50." Here are some photos from Hemmings: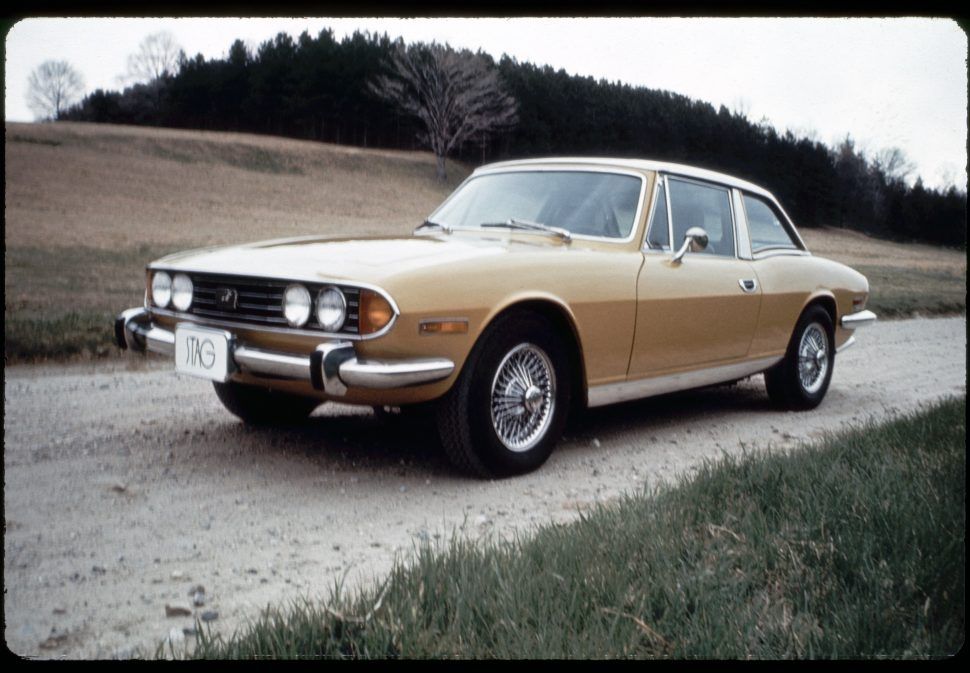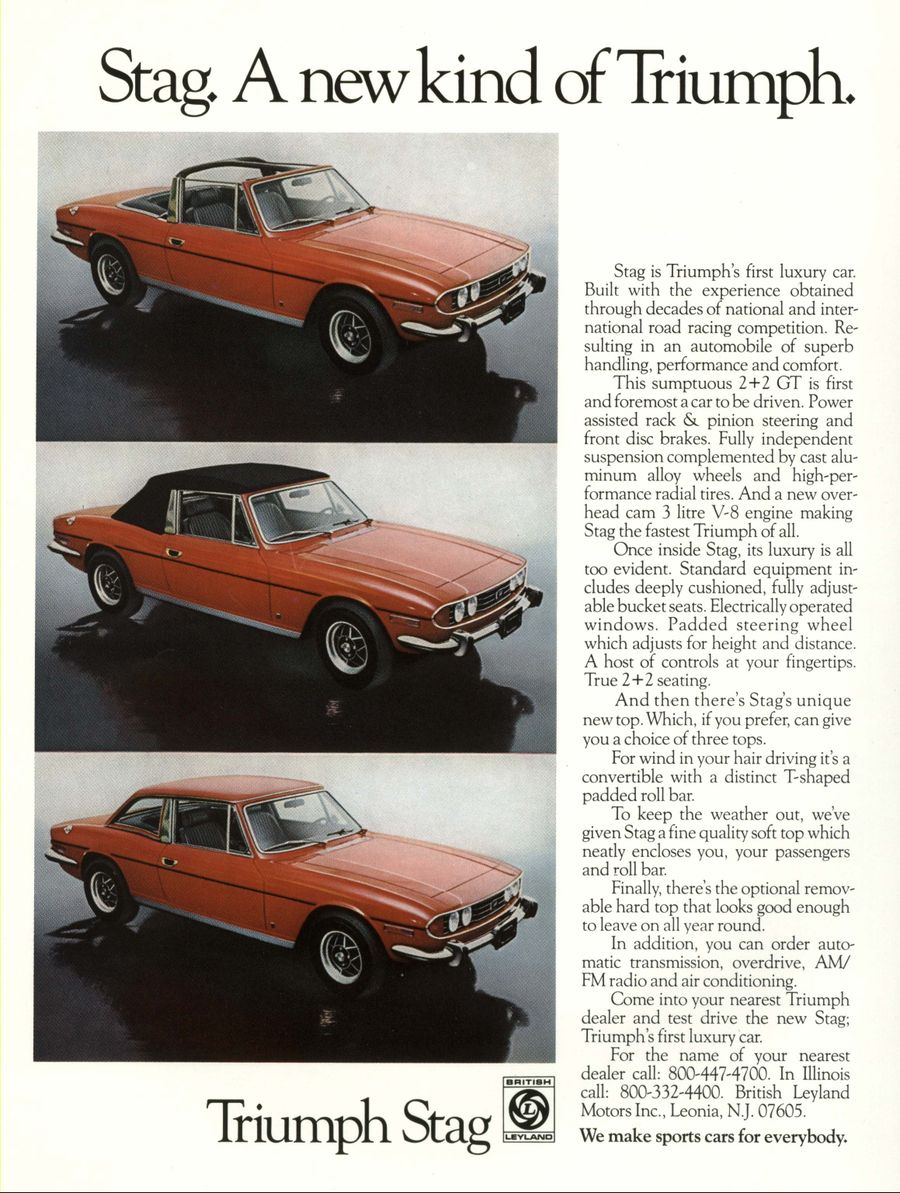 This car was featured in an episode of For The Love Of Cars, a series hosted by Ant Anstead–before Wheeler Dealers–and Philip Glenister. I very much enjoyed most of the episodes of the series, frankly more than I enjoy most new episodes of Wheeler Dealers.
The Hemmings article is long, but worth reading, in my opinion. From the first paragraph:
"…With glamorous Italian styling, a luxurious interior, four-wheel independent suspension, a removable hard top, an overhead-cam V-8 engine, and a stirring exhaust note, it was conceived to surpass the Mercedes-Benz SL series. Unfortunately, though brilliant in conception, its execution fell short of expectations. With a half-century of experience behind us, we can now see where Triumph succeeded, why it failed…"
The Stag developed a bad reputation for overheating and for other mechanical failings. Given the large number of people that belong to the UK Stag Club and the relatively high number of comments for this article, some people love the car despite the reputation. I am not going to feature this car in an In Or Out? post, but for me it's an In. Hey, In Or Out? is somewhat of a dream exercise so if I can acquire In cars then I'm going to assume I have the means to do whatever is necessary for the cars to be reliable. Maybe my affinity for this car is just another manifestation of my strange mind.
#StrangeMinds
#SunriseOverRailroadCar
#TriumphStag
#somanycarsjustonelife
#disaffectedmusings
If you like this blog please tell your friends and share the blog URL (https://disaffectedmusings.com). Thanks.