It's about 6:45 AM as I write this. I couldn't decide if I should write a post or take a drive in my Z06 and, eventually, stop at a gas station. For the first 35 years I drove I never let my gas tank get below half full. I was always told it was unsafe to let the gas level fall below half.
Now, while I try to fill the tank before it gets below half, I often do not. Is that simply a manifestation of the "speeding up" of time that occurs as one grows older? Anyway, the Z06 fuel level is only about a quarter full.
If it had been 6:00 or 6:15, I probably would have gone for the drive. The result of my choice is what you are reading.
******************
On this day in 2006 Tesla Motors unveiled its Roadster prototype to 350 invited guests at Barker Hanger in Santa Monica, California. The Roadster wouldn't be put into production until February, 2008; Tesla co-founder and chairman Elon Musk (I think you've heard of him) received the first vehicle. This car was Tesla's first production automobile.
The Roadster was based on the Lotus Elise chassis and looked very much like an Elise. The Tesla Roadster was the first production electric car that claimed more than 200 miles of range per charge.
I have no doubt that electric cars will become the dominant paradigm in personal transportation. I also have little doubt that will not happen as quickly as the zealots think or want. In the US, the share of the new car market for electrics has seemingly plateaued at 2%, although hybrid sales continue to increase.
Remember that something like 1.3 billion cars and light trucks are owned by people all over the world, almost all of which run on gasoline or diesel. Remember that another 60 or 70 million new vehicles are sold every year around the world and most of them run on gasoline or diesel.
In my opinion, some segment of the car buying public will prefer an internal combustion engine powered vehicle for years to come. From carsauto.com a picture of a 2008 Tesla Roadster.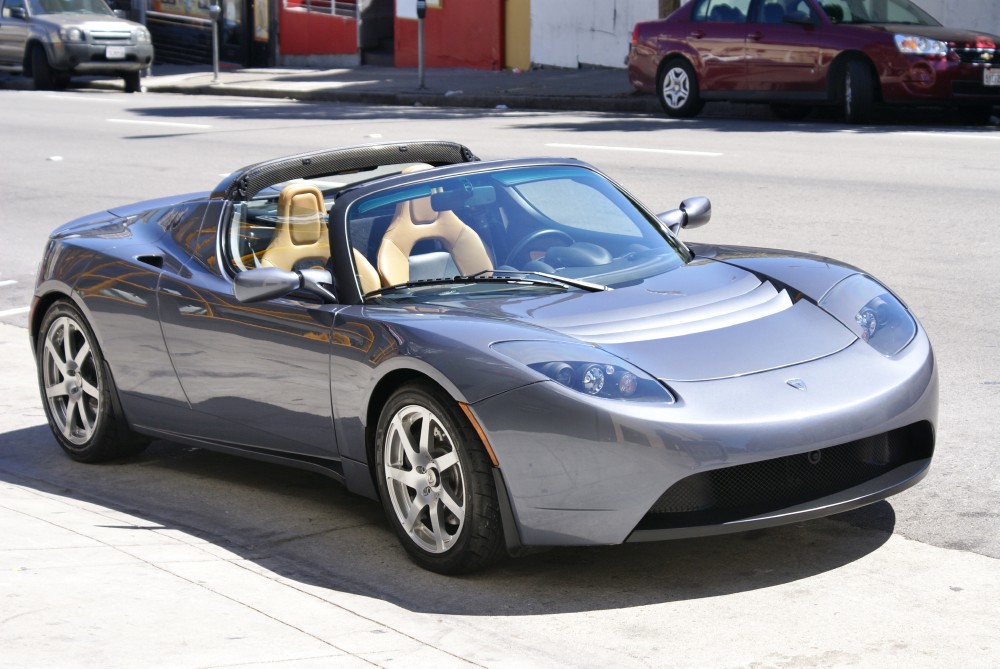 I must admit it's not a bad-looking car; most Lotus models look good. The only exception for me is the Europa.
******************
My wonderful wife and I are both struggling under the weight of the stress related to our efforts to sell our house and to move to the desert. Both of us are suffering from diminished sleep. It seems as though no matter how much we've done, and we have been busy for weeks, a seemingly infinite number of tasks remain.
I would write "this, too, shall pass," but I have the nagging feeling that something very bad is going to happen before, during, or just after the move, if we are able to move. Remember that I am neither a glass half-full nor glass half-empty person, but am someone who doesn't even see the glass.
#SundayChoice
#TeslaRoadster
#MovingStress
#somanycarsjustonelife
#disaffectedmusings
If you like this blog please tell your friends and share the blog URL (https://disaffectedmusings.com). Thanks.