From The Complete Directory to Prime Time Network and Cable TV Shows, 1946-Present by Tim Brooks and Earle Marsh a picture of the page showing the TV schedule from the season during which I was born, the 1959-60 season. No, I am not a TV character…
As you can see, the schedule is dominated by Westerns. There were 30 prime-time Western series on American TV in this season. Four seasons later, that number had dwindled to 8. Of course, the most-watched TV show was Gunsmoke; Wagon Train and Have Gun Will Travel were second and third in the ratings, respectively. From TV Guide a picture from the first season of Gunsmoke: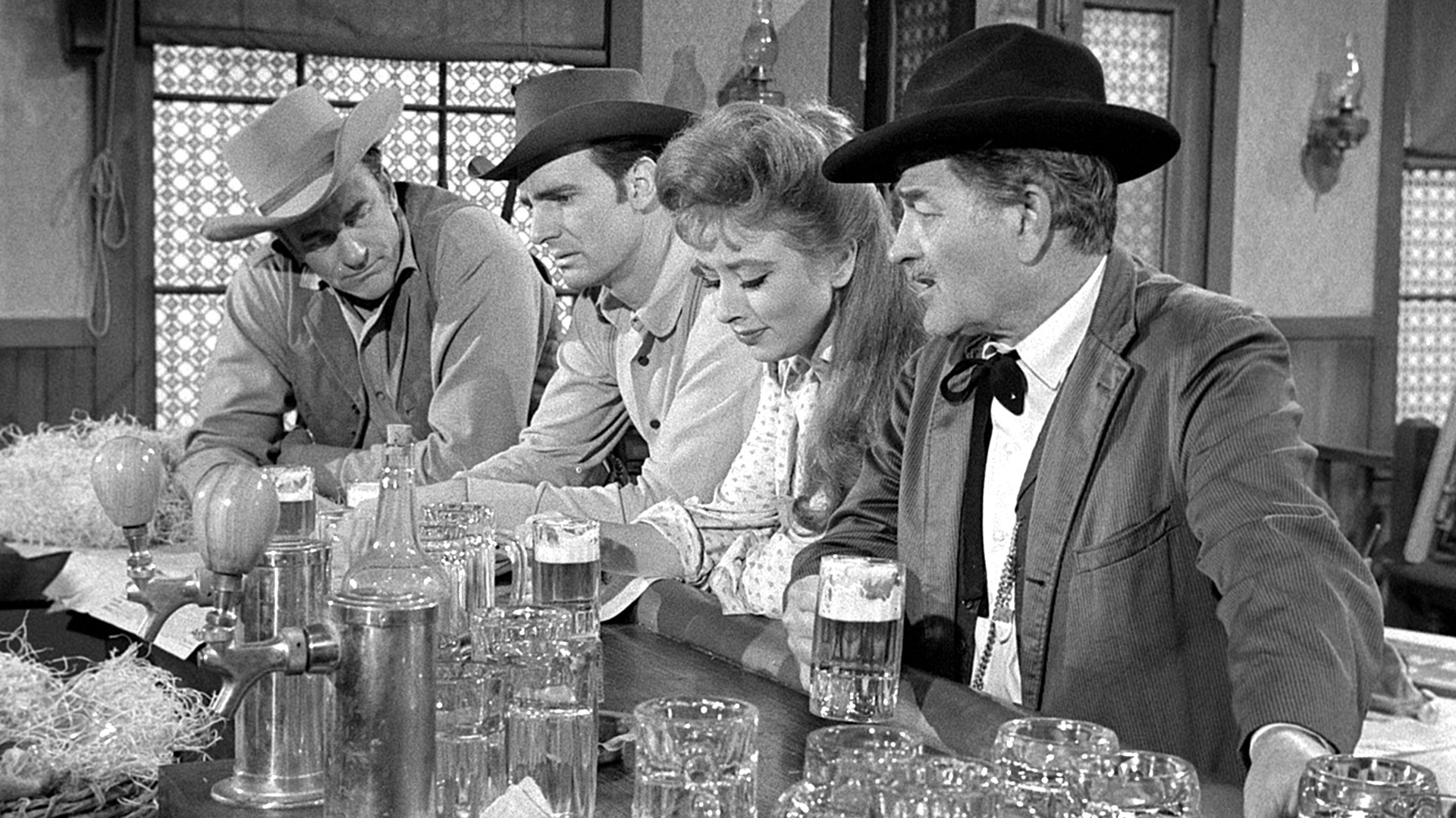 On the left, of course, is the star of the show: James Arness as Matt Dillon. Gunsmoke was produced and shown on CBS for 20 seasons. That was the longest run by any live-action, primetime series on US television until September, 2019 when the 21st season of Law & Order: Special Victims Unit debuted.
I have a confession to make: I have never seen an episode of Gunsmoke. I have another confession to make: the primetime TV schedule shown below (also from the Brooks and Marsh book) is more interesting to me than the one from 1959-60:
This is the first primetime TV "schedule," from the 1946-47 "season." For some reason, the beginning of an endeavor is often far more interesting to me than after that endeavor becomes established. OK, what network is represented by the "D" in the listing? That is the DuMont network that folded in the mid-1950s.
Do you see the show listed at the bottom called Voice of Firestone Televues? I am fascinated by that show because it might very well be the first network series. NBC began feeding its Monday night schedule to TV stations in Philadelphia and Schenectady, New York–in addition to being shown on its New York City station–in April of 1944.
Ironically, my interest in automobiles does not exactly follow the same pattern. While I appreciate the significance of the first cars–Benz, Duryea, etc.–they don't appeal to me and I have not studied them much. I am, however, far more interested in the automobile business before the consolidation into the few large companies that exist today.
What idiosyncratic interests do you have?
#ThrowbackThursday
#OldTV
#Gunsmoke
#VoiceOfFirestoneTelevues
#somanycarsjustonelife
#disaffectedmusings
If you like this blog please tell your friends and share the blog URL (https://disaffectedmusings.com). Thanks.