On those few days when I have written more than one post, like yesterday, I have not noticed an increase in blog views. Still, I reserve the right to continue the practice when so moved.
With new TV production having been halted, more or less, due to the coronavirus, providers of content are just showing reruns. However, some of the non Big-Four "networks" (to me, the non Big-Four networks are just channels) are giving people an opportunity to binge-watch shows as many seem to do who use a streaming TV service.
Motor Trend showed a Chasing Classic Cars "marathon" yesterday and one of the cars featured in one of the episodes is the subject of today's installment of In Or Out? For many, the Miura is the first Lamborghini of which they were/are aware. The Miura, the first modern mid-engine performance car, was quite a sensation when the P400 prototype was introduced at the 1966 Geneva Motor Show.
However, today's In Or Out? car is not the Miura, but a Lamborghini that followed the idiom of its first road car, the 350 GT. From uncrate a picture of a Lamborghini 400 GT: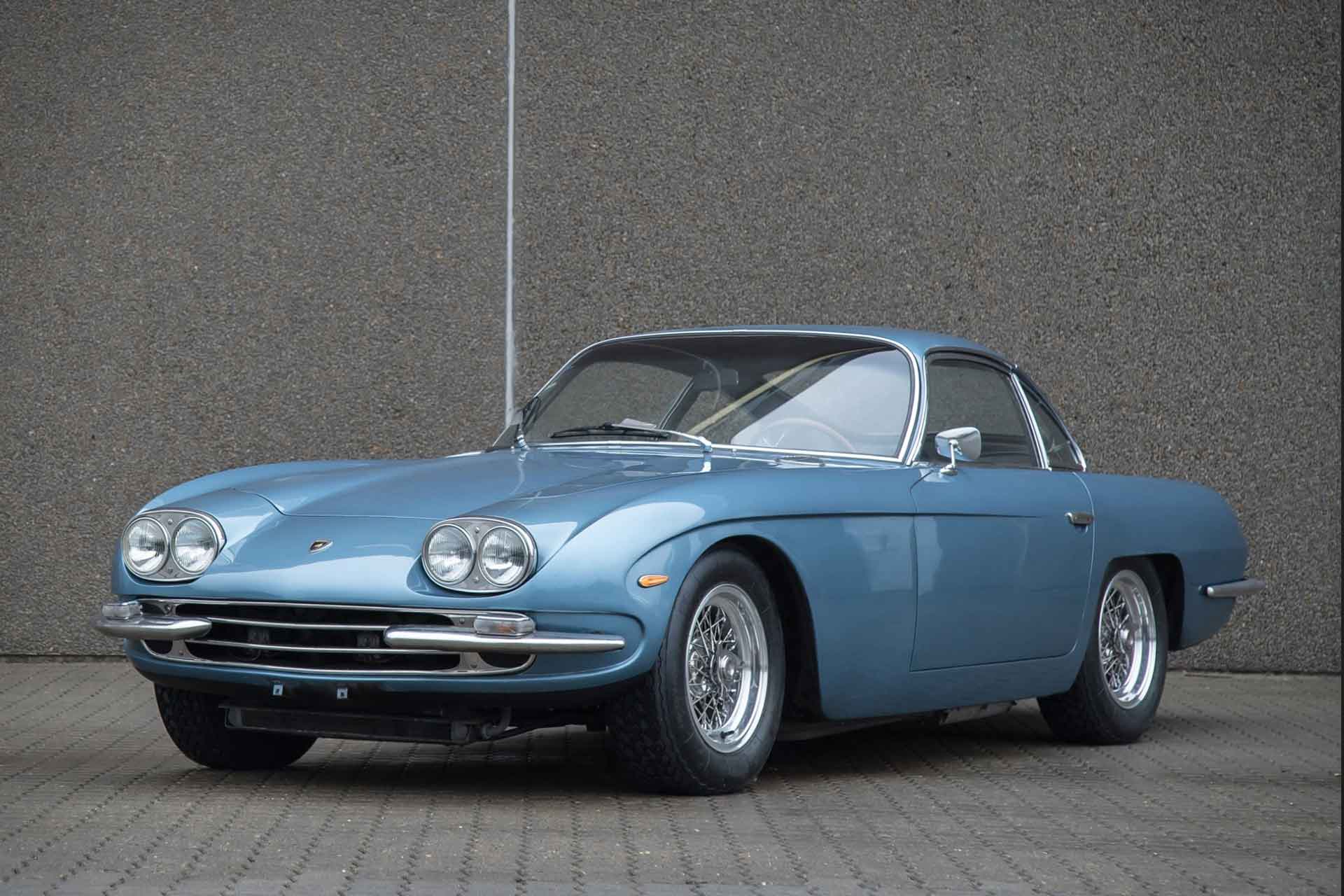 I really like the looks of this car and its predecessor. I'm pretty sure this car is from the "first-generation" of the 400 GT although I can't see the rear of the car to be sure. This generation 400 GT was basically the 350 GT with a bigger engine, a 3.9 liter/240 cubic-inch V-12 producing 315 HP/276 LB-FT of torque. Later, the 400 GT received different body work that allowed rear seating and these are often called the 400 GT 2+2. In all, only 247 400 GTs were produced from 1966 to 1968, 23 of the first generation and 224 of the GT 2+2. Lamborghini introduced the Islero in 1968, which replaced the 400 GT.
OK, kind people…Lamborghini 400 GT, In Or Out? Once again, if this car fails to receive at least five votes, then the feature will be discontinued.
#InOrOut?
#Lamborghini400GT
#somanycarsjustonelife
#disaffectedmusings
If you like this blog please tell your friends and share the blog URL (https://disaffectedmusings.com). Thanks.