The line attributed to Horace Greeley seems appropriate today as it was on this day 25 years ago that I left the mid-Atlantic (where I was born and raised) and moved to California. I moved to work for the San Diego Padres. Although the team won two NL Western Division titles and a National League Championship in the three full seasons I was Director of Baseball Operations, the experience was a disappointment professionally. To be honest, one of the reasons I accepted the Padres' offer is I thought the team would be relocated to Washington, DC and, therefore, I would return to the mid-Atlantic, anyway.
I was the de facto #3 person in the Baseball Operations hierarchy, with hopes to advance in the world of baseball and was older than the two people ahead of me. I was in a hurry to advance, probably in too much of a hurry even given my age. My real boss was the team President/CEO as he was the one who hired me. Although at times he would say that at some point in the future he would consider me for the top spot, General Manager, he was really just saying what he thought he needed to say in order for me to stay, which I guess I should consider as a compliment. I began to feel trapped and continued to have aspirations for advancement, if not with the Padres then with another team.
As I have written before (wish I could find the post) I resigned from the Padres during the 1999 season in the hopes of moving up "the food chain" in major league baseball. Although I was in the running for an Assistant GM position with another team, I didn't get it and never again worked as a full-time employee of a team. I did resurrect my baseball career as a consultant and had a lucrative practice for a long time until baseball decided I was obsolete. (Perception is reality even if it isn't.)
While my move to California did not eventuate as I had hoped in terms of my career, the move had one incredible benefit: I met the wonderful woman who has been my wife for almost 21 years. I don't really believe in destiny. While it's true we don't have total control over our lives, to think one's life journey is all preordained just seems like 360 degrees of wrong to me.
I had another job offer at the same time the Padres offered me the job. The "other" position would have enabled me to stay in the mid-Atlantic and would have let me add a non-baseball position to my resume. If I had accepted that job, and I was very close to doing so, I never would have met my wonderful wife. To those of you who think my decision was already made, I say b*llsh*t! Of course, I am very glad how everything turned out in my personal life. V Squared, I LOVE YOU!!!
Somewhat ironically, history is about to repeat itself as my wonderful wife and I have set the wheels in motion to move to the desert. While current events demonstrate that we are subject to exogenous forces, in the end it is highly likely we will move in the near future and that I will, once again, leave the mid-Atlantic and go west. Of course, this time I am not a young man.
******************
OK, you knew I would eventually get to this point. I am going to show pictures of the three cars that are currently under consideration to be our Corvette companion/grocery car after we move. I am very interested to read your opinions and if you want to rank them or tell me your favorite, I would be very happy to read your thoughts.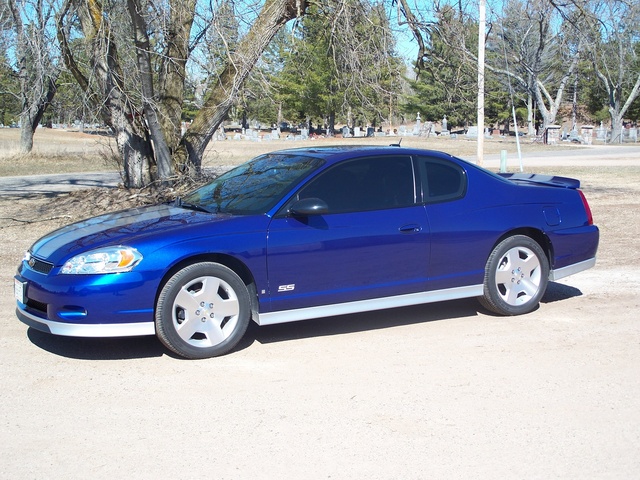 The Jaguar XJS photo is from Barrett-Jackson, the Monte Carlo SS photo is from Car Gurus and the picture of the Maserati GranTurismo was taken by yours truly at the Mecum auction in Glendale, Arizona in March. Using any criteria you wish feel free to offer your choice and your thoughts.
Although we still have a lot of moving parts, we are already preparing to move (see what I did there). Not too long after the move, we will almost certainly buy another car.
Stay safe and be well.
#GoWestYoungMan
#CorvetteCompanion/GroceryCar
#somanycarsjustonelife
#disaffectedmusings
If you like this blog please tell your friends and share the blog URL (https://disaffectedmusings.com). Thanks.