Reader Michael T is not a fan of Cristy Lee. He sent me a note through the Contact page in which he wrote the following regarding her contributions to the Barrett-Jackson telecasts, "Basically she only recited the obvious with no depth or great knowledge of the classic car hobby. Really just a self-promoter using the pretty face to weave her way through job after job and make appearances based on a really shallow resume. It will run out soon."
Everyone is entitled to his/her view. I think Cristy Lee is/was a great addition to the telecasts. She has much experience working on vehicles and covering motorsports. Besides, no one should ever forget that TV is a visual medium. Is she an expert on automotive history? That's why Steve Magnante and Mike Joy are (were) there.
As I have written here before, although I like (liked?) watching the Barrett-Jackson telecasts I enjoy watching the Mecum broadcasts more and that's not just because I'm friends with Scott Hoke. The Mecum crew respect the cars and the auctions, but they don't take any of it so seriously that they forget to have some fun. Frankly, the Barrett-Jackson telecasts are, at times, stiff. The Mecum telecasts feature conversations among the crew whereas the B-J broadcasts often consist of Person A saying X and then Person B saying Y with no real interaction.
Anyway, just wanted to make sure I'm not accused of being a shill for Cristy Lee. By the way, since the comments for any post close after 36 days, if you want to add to the conversation after that you can write to me here, like Michael T did.
******************
How many of you remember this cartoon?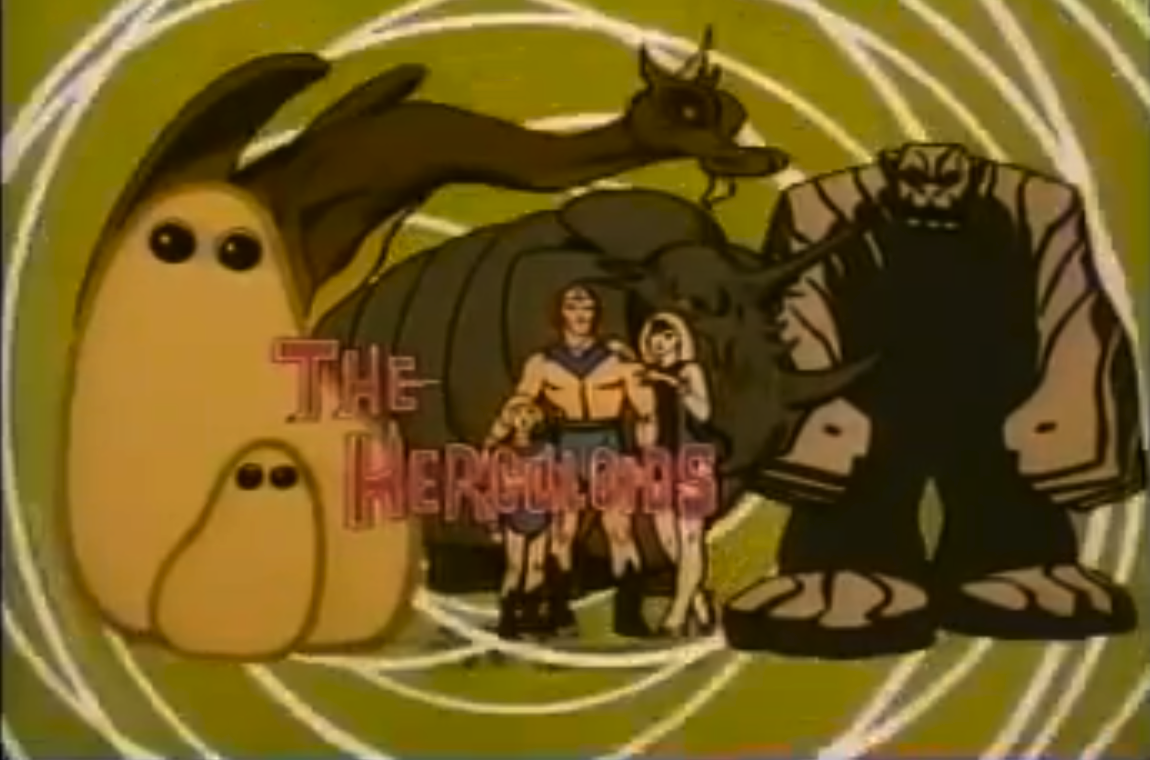 From a Wiki site devoted to the Cartoon Network a fuzzy photo of an image from "The Herculoids." When I was a kid I LOVED this cartoon. Although I haven't seen an episode in decades, I have to admit that I still get chills of joy and awe just looking at the picture and thinking about the show.
The show was broadcast on CBS from September, 1967 to September, 1969. In the life of someone whose age is in single digits, two years is a long time. From Wikipedia, "In the show, the space barbarian family Zandor, Tara and son Dorno fight alongside their giant pet Herculoids — dragon Zok, rhinoceros Tundro, rock ape Igoo and the shape-shifting Gloop and Gleep — to keep their planet safe from invading robots, mad scientists and mutants."
Do I remember specific episodes and plots? No, I just remember the effect the show had on me. Once again, sometimes I long for my childhood, which was a time when almost anything seemed possible.
******************
I also long for something else that will never happen, the ability to buy and to store cars at will. I look at car listings on Hemmings, Classic Cars, AutoTrader and Bring a Trailer virtually every day. I have never needed a rationale like finding a Corvette companion/grocery car for our life in the desert. Sometimes I think that such a reason is just an excuse to keep ogling at cars, cars like this:
From Wallpaper Cave a picture of a Ferrari 458 Spider. (Yes, the first picture I showed here was from Bring A Trailer, but they are getting aggressive at "breaking" picture links from their site.) No, we will not buy a car like this unless we win the lottery. For the nth plus nth time from the movie Diner, if you don't have dreams you have nightmares.
#ThrowbackThursday
#CristyLee
#TheHerculoids
#Ferrari458Spider
#somanycarsjustonelife
#disaffectedmusings
If you like this blog please tell your friends and share the blog URL (https://disaffectedmusings.com). Thanks.