Again, Mittwoch is the Yiddish/German word for Wednesday. Mittwoch means middle of the week.
In the five weeks-plus since my wonderful wife and I returned from Arizona I have been grocery shopping 4-5 times. On one of those occasions I had a full-fledged panic attack on the way to the supermarket. The fact that it was almost a 20-mile drive probably didn't help.
This morning I went shopping closer to home and, despite wearing an N-95 mask and gloves, if I had been in the store another 30 seconds I would have had another panic attack. I had originally intended to go grocery shopping on Monday, but delayed it until today (12 days since my last trip to the grocery store) because I was anxious about going out and being among people. OCD + Depression + Pandemic = Brain Crap…I wish I could have a brain enema.
******************
Steve Strope is one of the most decorated car builders in the world. His small shop, Pure Vision, is located in Simi Valley, California.
I became aware of him and his shop when Motor Trend starting airing a show about him called "Hand Built Hot Rods." In the show, Strope seems a little rough around the edges, but not over the top. In this podcast, though, he comes across as almost cantankerous. However, his no-nonsense, no-BS attitude is quite refreshing in this awful world of political correctness.
Strope says some less than flattering things about Chip Foose, about shows like "Roadkill" and about Rat-Rods. One of Strope's pet peeves is the fact that shows like Foose's "Overhaulin'" misrepresent the amount of time and effort it takes for a quality build. Strope's builds take one to two years, not seven or eight days. Anyway, it's a long podcast–about an hour and 35 minutes–but hey, what are you doing these days?
******************
On this day in 1964 the 1964-65 New York World's Fair opened. I vaguely remember the World's Fair, but don't seem to recall any similar events in recent history. (Well, I guess I also have some memories of Expo 67 in Montreal.) My sweet sister did attend the fair in New York with a longtime friend.
The World's Fair was too broad in scope for a fair exposition in a 500-word blog post. A summary from the beginning of the Wikipedia article:
"The 1964/1965 New York World's Fair was a world's fair that held over 140 pavilions, 110 restaurants, for 80 nations (hosted by 37), 24 US states, and over 45 corporations to build exhibits or attractions at Flushing Meadows–Corona Park in Queens, New York City. The immense fair covered 646 acres on half the park, with numerous pools or fountains, and an amusement park with rides near the lake. However, the fair did not receive official support or approval from the Bureau of International Expositions (BIE)."
"Hailing itself as a "universal and international" exposition, the fair's theme was "Peace Through Understanding", dedicated to "Man's Achievement on a Shrinking Globe in an Expanding Universe". American companies dominated the exposition as exhibitors. The theme was symbolized by a 12-story-high, stainless-steel model of the earth called the Unisphere, built on the foundation of the Perisphere from the 1939 World's Fair. The fair ran for two six-month seasons, April 22 – October 18, 1964 and April 21 – October 17, 1965…"
"The fair is noted as a showcase of mid-20th-century American culture and technology. The nascent Space Age, with its vista of promise, was well represented. More than 51 million people attended the fair, though fewer than the hoped-for 70 million. It remains a touchstone for many American Baby Boomers who visited the optimistic exposition as children, before the turbulent years of the Vietnam War and many cultural changes."
From the article a picture of the site:
According to Wikipedia the most popular exhibit of the fair was General Motors' Futurama, a ride that paid homage to the exhibit and ride of the same name at the 1939 New York World's Fair.
******************
In this post I lamented the fact that the US doesn't build any super-luxury cars like Rolls Royce. Tying this to General Motors' concept cars from Futurama and their numerous Motorama exhibits is a recent (2003) concept car from Cadillac that could have filled the void: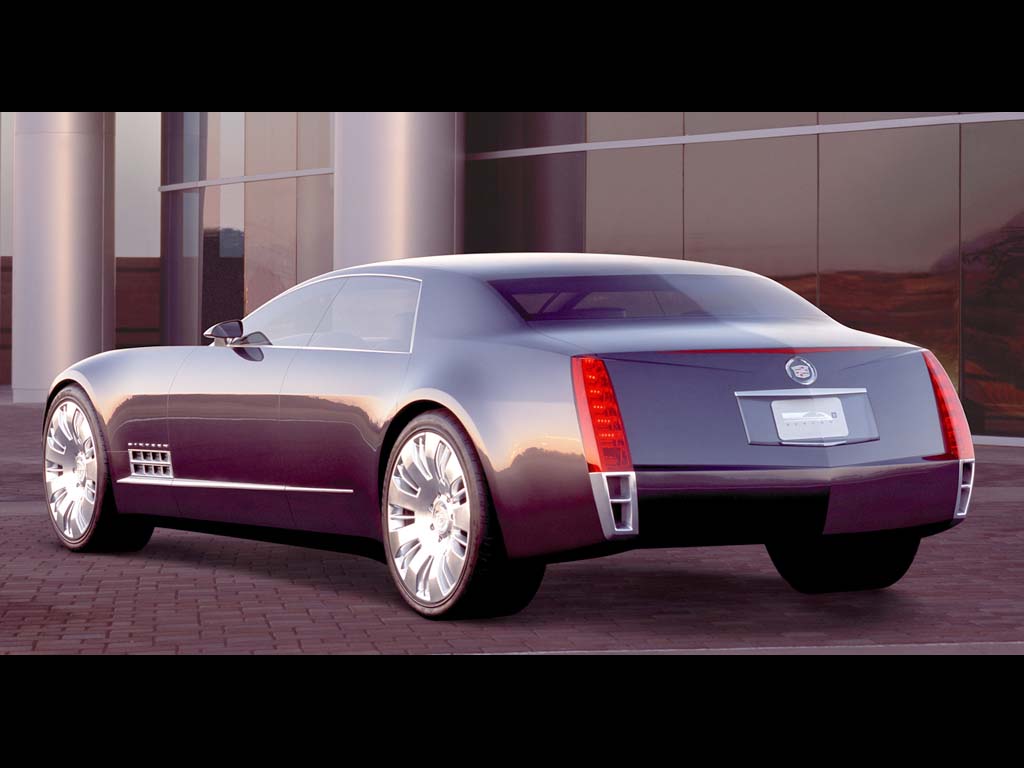 From Supercars.net a picture of the 2003 Cadillac Sixteen concept car. Yes, this car was powered by a V-16 engine, a type not seen in the US since the end of Cadillac's V-16 that was available from 1930 to 1940. The engine for the Sixteen was an enormous 13.6 liters/829 cubic inches and without forced induction it produced 1,000 HP/1,000 LB-FT of torque. Believe it or not, it was equipped with the GM system that deactivates half the cylinders when the car is cruising at a constant speed with minimal or no throttle input in order to reduce fuel consumption. My Z06's engine, a supercharged 376 cubic-inch V-8 with 650 HP, has the same technology.
I will once again, as is my wont, opine that a car like this would have a market in the US, although perhaps not with an 829 cubic-inch V-16 engine. It might not be called a Cadillac, either, even if built by them and GM. Lexus is built by Toyota, but has (had?) been cleverly crafted to carve out its own identity as a luxury make.
What do you think about the potential market for a US-made super-luxury car?
#MittwochMishmosh
#BrainCrap
#SteveStrope
#1964-65NewYorkWorldsFair
#2003CadillacSixteen
#somanycarsjustonelife
#disaffectedmusings
If you like this blog please tell your friends and share the blog URL (https://disaffectedmusings.com). Thanks.