First…gelako pertsonarik inteligenteena izateaz nekatuta nago eta horrek ez du axola.
Second…I am not a fan of the current occupant of 1600 Pennsylvania Avenue, but I am also not a fan of de facto socialists who use the politics of envy to garner support. The de facto socialists ignore the facts that between nine and ten million American households have a net worth of $1 million or more and that 80% of American millionaires are first-generation millionaires. Wealth is not something that just exists and is passed down from generation to generation. Resentment and envy of people who are wealthier than you are not a sound basis for public policy, especially since most of those people earned their wealth.
******************
Continuing yesterday's theme, I would very much like to read your choice between these two cars, both of which were featured in my Ultimate Garage 2.0: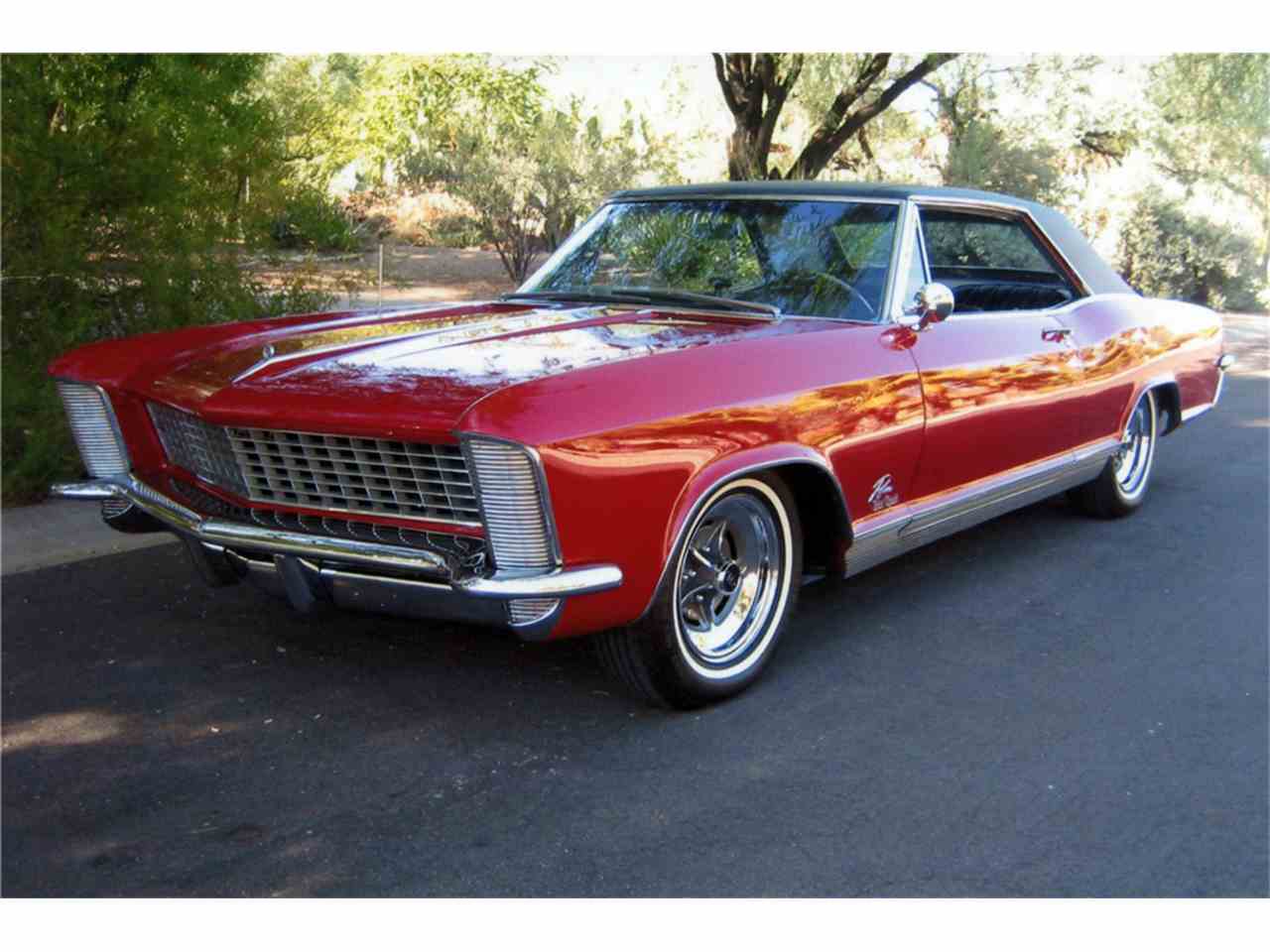 The top photo of a 1965 Buick Riviera is from classiccars.com while the bottom photo of a 1967 Cadillac Eldorado is from Hemmings.
Once again, these are two cars that are under consideration to be the companion to my 2016 Corvette Z06. To be clear, I don't have to have a '65 Riviera; I would be happy with a '63 or '64. Also, I would consider buying a '68 Eldorado. However, these cars would be my druthers. Also remember that this purchase, which does not have a 100% probability of occurring, is likely at least two years in the future.
Do you really want specs for these two cars? OK…
| | | | | |
| --- | --- | --- | --- | --- |
| | HP | Torque | Length | Weight |
| 1965 Riviera | 325 | 445 | 209 | 4036 |
| | | | | |
| 1967 Eldorado | 340 | 480 | 221 | 4500 |
The engine output listed for the Riviera is for the base engine. The Riv would fit better in a garage and would probably get better gas mileage than the Eldorado although the Z06 companion will not be driven more than 1,000 miles a year.
One problem with a '65 Riviera is the price. On Hemmings the least expensive '65 had an asking price of $22,000 with list prices all the way up to $84,900! On the other hand, many of the '63 and '64 Rivieras listed for sale have an asking price under $20,000.
Only three 1967 Eldorados were listed on Hemmings; two of them had an asking price well under $20,000. This is not an Ultimate Garage exercise where the price doesn't matter. This will be a real-world decision, if the purchase is made at all, so price matters.
OK, which of these cars do you prefer? Right now, only three votes have been cast in the Studebaker debate with the Avanti ahead of the Gran Turismo Hawk 2-1. Please don't hesitate to vote on both choices.
Some "administrative" details:
Please feel free to "Like" any post by clicking/tapping on the like button. Please feel free to comment AND to click on any (or all) of the related posts that appear at the bottom of each post. Also, please feel free to click on any ad for a good or service in which you have genuine interest. Thanks.
#SayNoToSocialism
#1965BuickRiviera
#1967CadillacEldorado
#somanycarsjustonelife
#disaffectedmusings
If you like this blog please tell your friends and share the blog URL (https://disaffectedmusings.com). Thanks.