This day in 1969 was the last day that the Beatles' two-sided hit "Come Together/Something" was Number One on the Billboard charts. It was their first two-sided number one single thanks to a change in Billboard policy. Beginning with the Hot 100 of November 29, 1969, Billboard changed its method of compiling the chart, ranking both titles of double-sided hits in the same position. Prior to that modification, Billboard ranked the A and B sides of the same single in different chart positions if both sides received meaningful airplay. (Otherwise, only one side—usually the A side—would be ranked if it earned enough airplay and sales.)
In all honesty, I am not a big Beatles fan although I like their music far more than the music of Elvis Presley. I don't think I actually own any Beatles' music nor would I likely stream any if I used such a service. I'm sure that makes me rare in my demographic. However, I fully appreciate the group's significance and impact on music. From Vulture a picture of the Fab Four:
Not that this has anything to do with anything, but I have a friend who bears an amazing and startling resemblance to John Lennon, especially Lennon without facial hair.
******************
On this day in 1941, the US aircraft carrier Lexington and five heavy cruisers left Pearl Harbor, Hawaii. As a result, these ships were not damaged during the Japanese attack two days later.
The Lexington played a meaningful role in the Pacific early in World War II, but was—unfortunately—damaged off the coast of New Guinea in combat in May, 1942 and was scuttled by an American destroyer in order to prevent its capture. The wreck of Lexington was located in March, 2018 by an expedition led by the late Paul Allen (Microsoft's co-founder and owner of the Seattle Seahawks and Portland Trailblazers), who discovered the ship about 430 nautical miles off the northeastern coast of Australia in the Coral Sea.
******************
On this day in 1977, Chrysler Corporation began production of the Dodge Omni and Plymouth Horizon. Why is this event significant? These were the first front-wheel drive economy cars built in the US and the first FWD vehicles produced in meaningful quantities by Chrysler.
These cars were produced until early 1990 and about 2.5 million of them were made. The Omni/Horizon helped to keep Chrysler afloat. Since the Horizon sold more units than the Omni and since Plymouth is no longer with us, a picture from CarGurus of a 1982 Plymouth Horizon: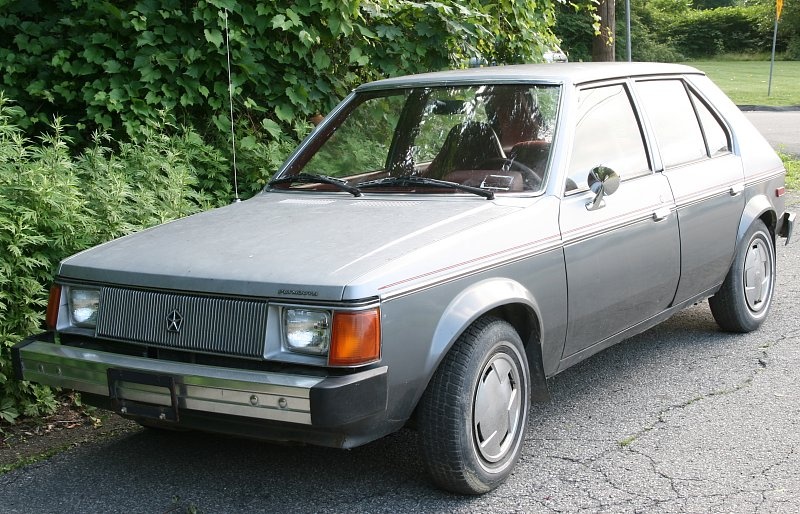 I am always aware that a given car has different meanings for different people. While a car like this is pas pour moi I appreciate what it meant for Chrysler and for the millions who purchased them. Different strokes for different folks…
#TheBeatles
#Lexington
#PlymouthHorizon
#somanycarsjustonelife
#disaffectedmusings
If you like this blog please tell your friends and share the blog URL (https://disaffectedmusings.com). Thanks.