For the second time in a month I was informed that my primary email address has been compromised including the exposure of the account password. Not that authorities could ever find the culprit(s), but how about cutting off the hands of people who do such things? You think I'm kidding?
Anyway, these incidents are just more straws in the basket on the camel's back. I'm not sure if I'm in mud or quicksand.
******************
On this day in 1920 all-time baseball great Stan Musial was born in Donora, Pennsylvania.
On this day in 1969 all-time baseball great Ken Griffey, Jr. was born in Donora, Pennsylvania. (Happy 50th!)
OK, so it's just a coincidence, but it's still weird. In 1920, Donora had a population of about 14,000; in 1970 its population was about 9,000. It also makes me feel VERY old that Ken Griffey, Jr. has turned 50. I was working for the Orioles when Griffey debuted for the Mariners on Opening Day, 1989 as a teenager with just 17 games above Class A. Sometimes a much-heralded prospect lives up to the hype.
Griffey was the first player selected in baseball's draft of amateur players in 1987. The second player selected was Mark Merchant. He was drafted by the Pittsburgh Pirates; Donora is just 20 miles from Pittsburgh. Merchant never played in the major leagues. I have no idea if the Mariners ever considered selecting Merchant with the first pick.
With the 958th pick in the 1987 draft (in the 39th round) the Mariners selected Todd Haney, who played in more than 100 games in the majors over five seasons. I don't know if it's still true, but the baseball amateur draft had/has a long history of being a crapshoot.
******************
More on beauty and its subjective nature…this article in Automobile Magazine purports to show the best-looking convertibles one can buy for the 2020 model year. Here is the list along with the prices of the cars, some pictures later:
Bentley Continental GT Convertible,  Price: $221,075
BMW M8 Convertible,  Price: $157,495
Chevrolet Corvette C8 Convertible,  Price: $67,495
Ferrari F8 Spider,  Price: $300,000 (est)
Ford Mustang GT Premium Convertible,  Price: $45,850
Jaguar F-Type SVR Convertible,  Price: $127,725
Lamborghini Huracán Evo Spyder,  Price: $287,400
Mazda Miata,  Price: $28,000
McLaren 720S Spider,  Price: $315,000
Mercedes-AMG GT R Roadster,  Price: $190,745
Porsche 718 Boxster S,  Price: $72,650
Rolls-Royce Dawn,  Price: $373,695
The average price of these cars is about $182,000; the median price is about $174,000. Almost all of these cars have gobs of horsepower and torque. The average HP/Torque output is 534 HP/471 LB-FT. As much as I love the Corvette, from CarBuzz a picture of the performance/dollar king of the group, the 2020 Ford Mustang GT Premium:
The Mustang GT Premium engine is a 5-liter V-8 producing 460 HP/420 LB-FT of torque for about $46,000. The "worst" bang for the buck is not the Miata; it's this car: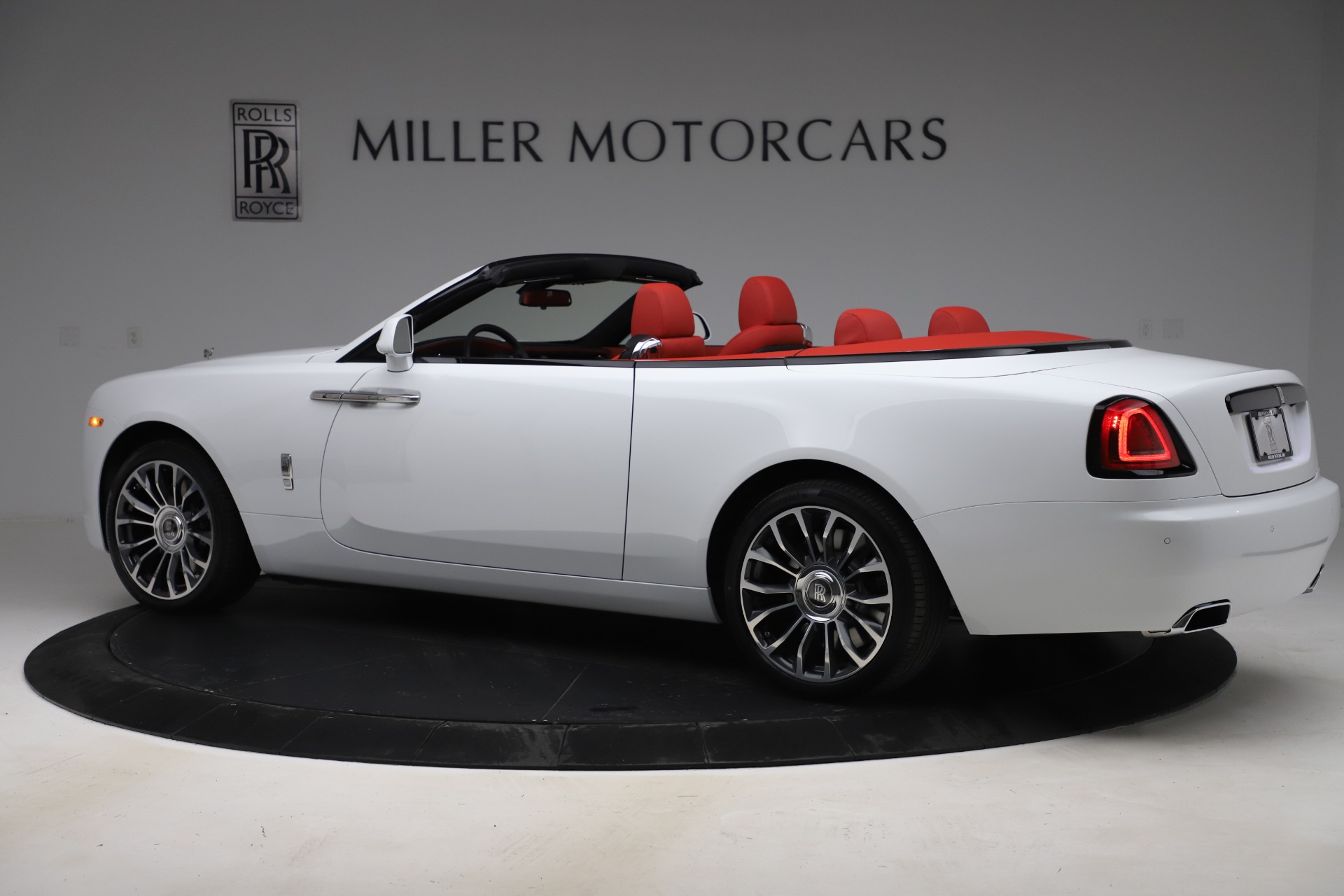 From millermotorcars.com a picture of the 2020 Rolls-Royce Dawn. Of course, I doubt potential Rolls-Royce buyers care about the ratio of horsepower and torque per dollar. I'm sure very, very few car buyers, regardless of make, explicitly calculate horsepower and torque per dollar.
#MudOrQuicksand?
#StanMusial
#KenGriffeyJr
#BestLookingConvertibles
#somanycarsjustonelife
#disaffectedmusings
If you like this blog please tell your friends and share the blog URL (https://disaffectedmusings.com). Thanks.