Some of you might offer that this Wednesday is no different than any other day on Disaffected Musings…
Thanks again to 56packardman for posting the URL to yesterday's post on the Studebaker Drivers Club forum. Once again, I would like to thank SDC forum readers for clicking on that link, but I doubt any of them are reading this.
Blog readers are not "sticky" in the economic sense of the word. When 56packardman posts a link to my blog on a forum the number of views/visitors gets a two-day bump. When Bill James (father of modern sports analytics, should be in the Baseball Hall of Fame) tweeted the link to my blog, traffic for the next two days was the best ever, but only for two days.
Either my blog is not as good as I think it is or the competition for eyeballs is overwhelming given the hundreds of millions of active blogs. For my own sanity, or what's left of it, I have to believe the latter explanation.
******************
CNBC's Jim Cramer is a polarizing figure. Some think he's a shill for the stock market. Others think he's not as expert as he wants you to believe. Others, like me, think he's an extraordinarily intelligent and hard-working person whose insights are quite valuable.
This CNBC article has quite a long title, "Cramer on stock record: We need apologies from trade war naysayers who said US would be damaged." In the piece Cramer says, "I think there's some mea culpas that we need to hear from the people that said cyclical America would be damaged…It turns out, the industrials are not as perturbed about China as you would have thought."
As I have written before I think the word "war" to describe the current state of US-China trade is an overstatement. However, the current administration is trying to shift the state of trade to a different place.
I think people, in general, overstate the effect of most potential changes in the status quo. I think that's happening in the UK with Brexit. Neither the UK nor the EU will collapse if Britain leaves. The "remainers" are overstating the negative consequences. Of course, the "Brexit-ers" may have overstated the advantages of leaving, but that's really the same phenomenon.
******************
No doubt should exist that the NFL is the Emperor of American Sports. The recent Sunday night NFL game between the Packers and the Patrick Mahomes-less Chiefs had 61 percent more TV viewers than the fifth game of the World Series. (The fourth game of the 2019 World Series was the second least-watched World Series game ever.) Baseball may call itself "The National Pastime," but that's a delusion.
I can easily envision a US sports landscape where baseball is no higher than #4 in the hierarchy behind football, basketball and soccer.
******************
I had to note that on this day in 1963 Lamborghini unveiled its first car, the 350 GTV prototype, at the Turin Auto Show. The GTV would quickly evolve into the 350 GT, Lamborghini's first production car.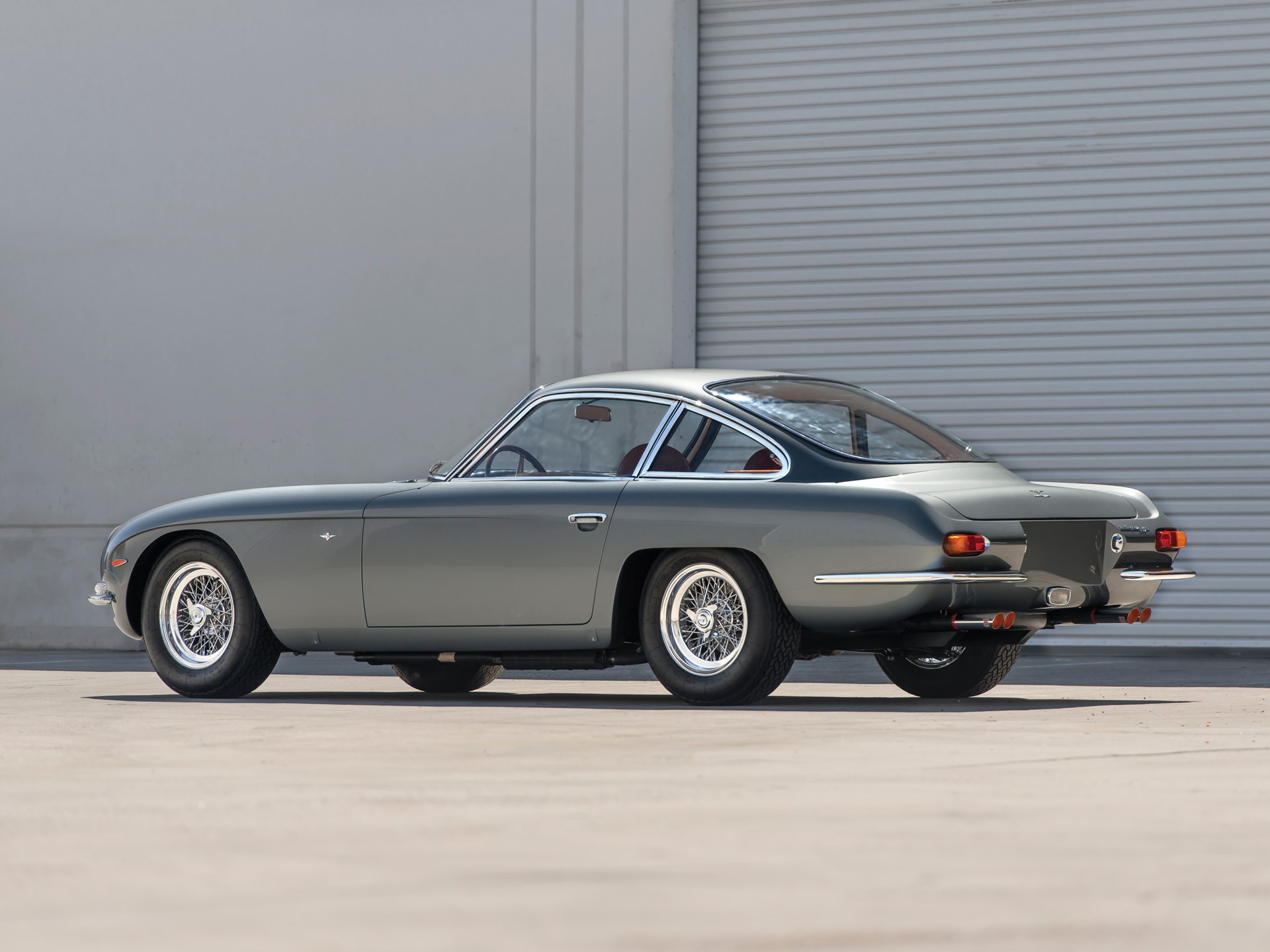 From rmsothebys.com a picture of the beautiful Lamborghini 350 GT, in this case a 1965 model. Of course, many of you have heard or read the story—which may or may not be true—that Ferruccio Lamborghini, a very successful builder of tractors, was disappointed in the clutch of his new Ferrari. When he expressed his disappointment to Enzo Ferrari supposedly Ferrari remarked, "Get knotted [or some other less family-friendly uttering], tractor-maker. Go build your own car if you don't like mine." Even if the story is not true it sure is a good story.
Of course, Enzo Ferrari pissed off Ford Motor Company and Henry Ford II so much when Ferrari pulled an 11th-hour withdrawal from an agreement to sell controlling interest that Ford vowed to beat Ferrari at LeMans. I think Ferrari cars had won LeMans from 1960 to 1965. Ford exacted its revenge by winning LeMans with the legendary GT40 from 1966 through 1969, inclusive. Some race drivers who didn't drive for Ferrari called Enzo Ferrari "Enzo The Butcher" because of the number of drivers that died while driving for Ferrari.
#UnStickyBlogReaders
#BillJames
#JimCramer
#NFL>>MLB
#Lamborghini350GT
#somanycarsjustonelife
#disaffectedmusings
If you like this blog please tell your friends and share the blog URL (https://disaffectedmusings.com). Thanks.