Last week my wonderful wife received news of a less than pleasant nature that can only be interpreted as a life-changing event. Fortunately, it is not health-related. Still, it is yet another example of the random and unfair nature of life. Don't tell me it's all part of "the plan" because I don't buy it.
******************
I had another strange dream. (It's OK to think "consider the source.") I dreamt I was on the set of The Big Bang Theory and two cast members were continually trying to pull pranks on me, but I was always one step ahead. Finally, I just asked them to stop and they agreed to do so. The weird thing (yeah, the dream wasn't weird at all before) is that I'm not sure if I was actually in an episode and the pranks were part of the plot or if I was an observer/guest on the set. You don't want to be inside my head…
******************
Can any of you identify this car? (Picture from Silodrome):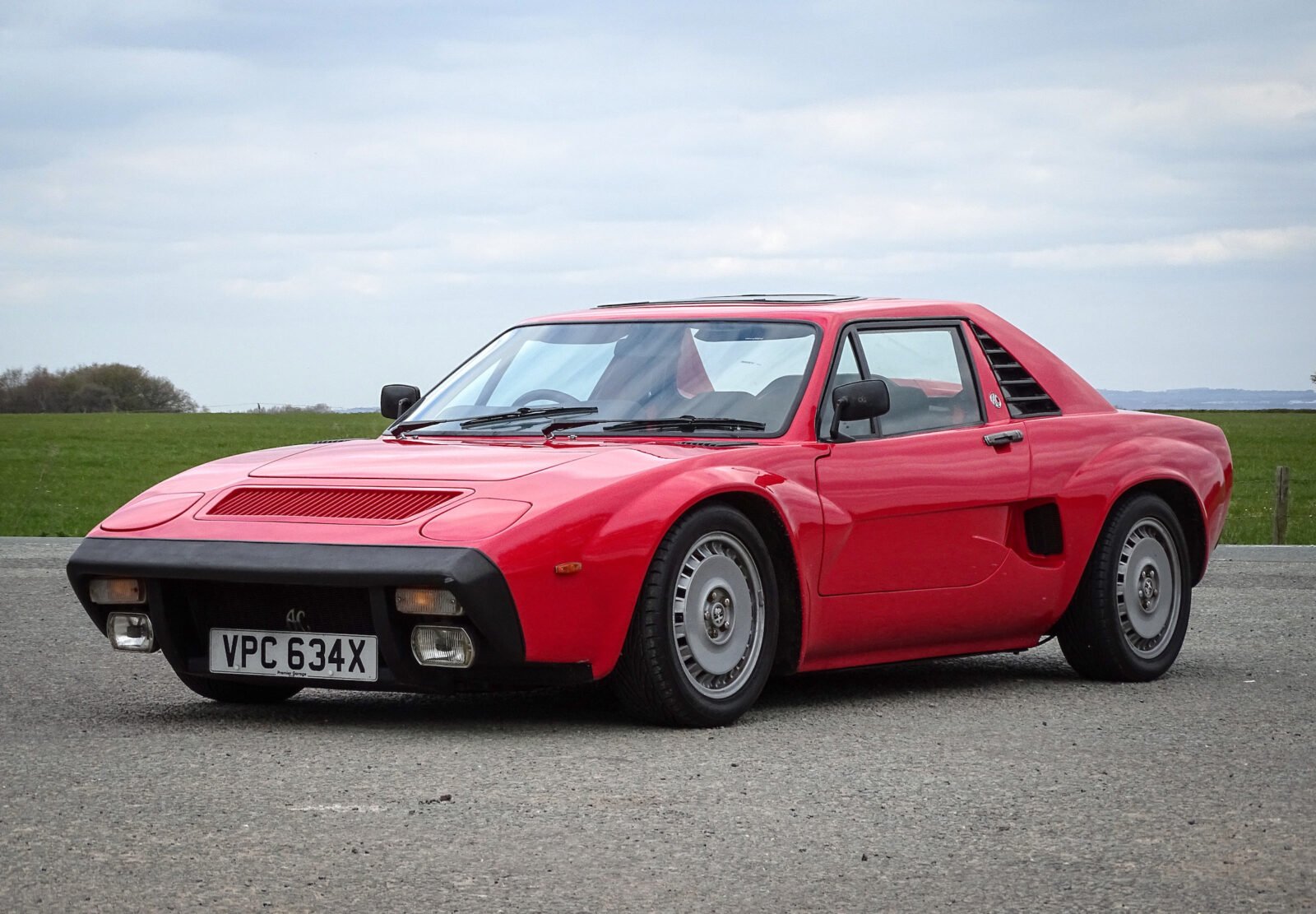 I have been enthralled with this car for a long time after seeing a picture of it in this book:
OK, you can eliminate half the alphabet. You know I am going to reveal the identity of the car, so why don't you take a minute and try to guess. (Cue the Final Jeopardy music…)
The car in the picture is an A.C. ME3000 (or 3000ME, I have seen it listed both ways). A prototype of this car was shown as early as 1973, but the car did not enter production until 1979. As is the case with many limited production automobiles, funding was always an issue and the rights to the car eventually belonged to three different companies, at least two of which went bankrupt.
The "ME" stands for mid-engined and I could list the powertrain specs, etc. However, it's the looks of the car that intrigue me. Depending on the displacement and layout of the engine, mid-engine cars do not have to give up the long hood/short deck look. I think the 3000ME is a great-looking car.
#LifeChangingEvent
#WeirdDreams
#somanycarsjustonelife
#disaffectedmusings
If you like this blog please tell your friends and share the blog URL (https://disaffectedmusings.com). Thanks.