On this day in 1902 Theodore Roosevelt became the first sitting US President to ride in an automobile. The occasion was part of a tour through New England; the car was a Columbia electric automobile and the location was Hartford, Connecticut. As far as I can tell, Columbia was the first US company to manufacture at least 1,000 cars and led the US in auto production in 1899-1900. I would have liked to show a photo of the occasion, but the one used on the New York Times website is very small and I could not find the original one that supposedly exists in the Library of Congress archives, even though that probably wouldn't have been any larger. From thoughtco.com a "generic" photo of Theodore Roosevelt: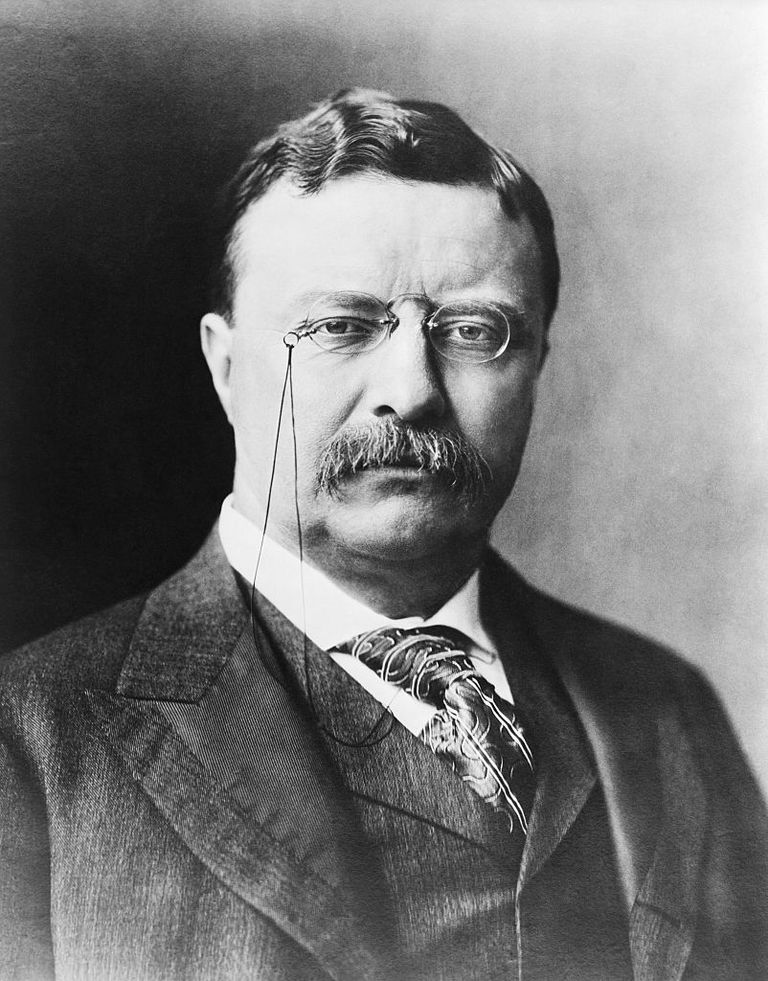 ******************
On this day in 1967 the AMC Javelin debuted as a 1968 model year car. The Javelin was either AMC's late entry into the ponycar market or second attempt after the less than successful Marlin. How unsuccessful? How about these production numbers:
1965 10,327
1966 4,547
1967 2,545
Both my wonderful wife and I are big fans of the first-generation Javelin. The car was in her Ultimate Garage and was among the cars that just missed the cut for Ultimate Garage 2.0 for me.
The Javelin was much more popular than the Marlin had been with 1968 model production of more than 56,000 and contributed to a 16% increase in AMC/Rambler sales compared to 1967. The standard Javelin engine was actually a 232 cubic-inch inline 6-cylinder that produced 145 HP/215 LB-FT of torque. However, by the end of the model year production run the Javelin was available with any of the three AMC V-8 engines including the 390 cubic-inch displacement variant that produced 315 HP/425 LB-FT.
From classiccars.com a picture of a 1968 Javelin with SST badging on the front fender. From Encyclopedia of American Cars by the Auto Editors of Consumer Guide®, "Its styling was arguably the cleanest of the lot [ponycars]." As much as I like the looks of the first-generation Camaro and Firebird I'm not sure I would argue with that assessment.
#TheodoreRoosevelt
#1968AMCJavelin
#somanycarsjustonelife
#disaffectedmusings
If you like this blog please tell your friends and share the blog URL (https://disaffectedmusings.com). Thanks.