And I thought the "Birds" post was a dud…the number of views/visitors for yesterday was the de facto lowest for a day with a post since September of last year. Obviously, I can't ask people who aren't reading Disaffected Musings why they're not reading. I have an idea why readership has dropped off so markedly this week, but I'll just classify it as yet another sign of complete intolerance for views that differ from one's own. The right to never be offended is not actually in the Constitution.
******************
An Abraham Lincoln story by way of a tweet from Thomas Sowell. He is a noted American economist—and former Marine—who is currently a Senior Fellow at Stanford University.
"Abraham Lincoln once asked an audience how many legs a dog has if you count the tail as a leg. When they answered 'five,' Lincoln told them that the answer was four. The fact that you called the tail a leg did not make it a leg."
******************
This article from classiccars.com, one of a series, is quite interesting to me. The series is about the future of the collector car hobby. With the caveat that history is replete with examples of the folly of human beings trying to predict the future, it is only human to have curiosity about the future.
The article was written by John Kruse, co-founder of Worldwide Auctions. He is in his late 30s, which is relevant to his article, and grew up in an Indiana family well known through several generations for its various auction businesses. Here are some excerpts:
"We have gone through a period of time where the auction companies, which for lack of a better term have largely been car dealers who have gotten into auctions, have been telling everyone else what cars are worth. I think there's going to be a significant shift, a shift toward people and authenticity."
"I think we're already seeing that shift, a shift to where people — collectors and buyers — will be put back into the driver's seat and the auctioneers are going to take what I believe is an appropriate role, that of more of a guide rather than telling people what to do, which happens through such things as pre-auction estimated values."
"At Worldwide Auctioneers, we have eliminated printed auction estimates. It's my opinion that the origin of estimates is not what people think it is. Such estimates cause problems, unrealistic expectations. Bidders and buyers should get to decide what something is worth in an auction format."
"That's going to be one of the biggest shifts, power going to the collector and the buyer, and that's what I think auctions should be. We should be helping and guiding the collector buyers."
"We also need to remember this is a hobby business. Regardless of how many millions or billions of dollars are transacted in our industry, it's not like a normal business. This is a hobby. The people stroking the checks — the bidders and the buyers — are going to be increasingly in the driver's seat."
"Authenticity and people is what Millennials look for. Millennials are not just going to influence their decision-making elders and parents. They're going to be the decision makers, and there are a lot of Millennials. We give them a bad rap, frankly, and while they're still finding their way as a group, they're figuring it out pretty quickly. And once they take hold, that's the new culture, and it's not going to take 10 years to get there."
"The second part of the demographic shift is that with the digital age and online consumption there's a craving for instant gratification. That's true to a degree, but online sales will never ever be a replacement for live auctions. You can't replicate that. Online auctions are for business transactions, for things you have to have, not things that you want to have."
"Millennials want to have experiences and there's not much more exciting than a collector car auction."
Kruse also wrote that most of us don't have "expendable money" until we're in our 50s after the house is paid off and the kids have finished college. Of course, by definition millennials are not at that stage of life. He also wrote that he strongly favors no-reserve auctions. I would like to read your views on this topic.
******************
Technically this is not a Frugal Friday post. The reason I have suspended that feature until after Labor Day is that it seems, for some reason, that late summer Fridays are poor days for viewership. Anyway…from classiccars.com a picture of a car that seems like a bargain to me: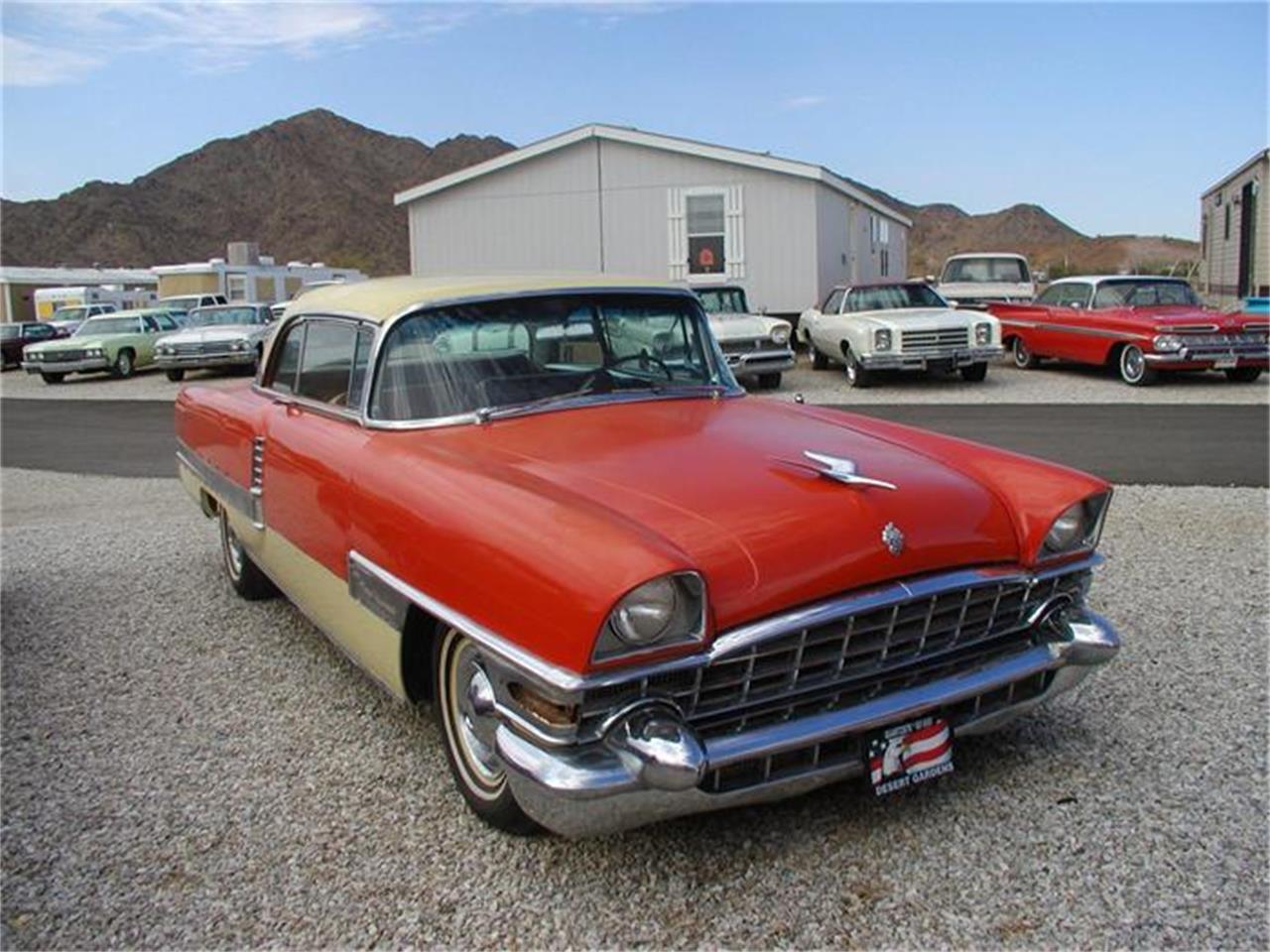 This is a 1956 Packard 400 hardtop coupe, of which 3,224 were produced. The seller is asking $14,980. While not a certainty—only one thing in life is certain—it is more likely than not that at some indeterminate time in the future I will buy a companion for my 2016 Z06 and that car will have been built by a defunct American auto manufacturer.
#AbrahamLincoln
#ThomasSowell
#IntolerantPeople
#FutureofCollectorCarHobby
#1956Packard400
#somanycarsjustonelife
#disaffectedmusings
If you like this blog please tell your friends and share the blog URL (https://disaffectedmusings.com). Thanks.