First…I must really be messed up. Despite the fact that it's been more than two months since the last Big Bang Theory episode aired I am still sad that the show will no longer be produced. Despite many attempts I cannot watch the series finale—either all or in part but always including the tag (the mini-scene at the end of a show)—without tearing up at the end.
I am trying to wrap my head around why this is so. Is it because I watched The Big Bang Theory for more seasons (all 12) than any other TV show? Is it because it is highly likely I will never watch a new sitcom ever again? (Sorry, but I have tried watching some current "sitcoms" and none of them are funny to me in any way, shape or form.) Is it just as simple as I liked the show far more than I realized and will miss not being able to watch new episodes? Of course, as I am writing this I hear the theme song in my head, but it's the acoustic, solo version used only in the finale and the wrap-up show and not the main theme used in the 279 episodes. Farewell once more, Big Bang Theory.
******************
A recent episode of Wheeler Dealers featured a car like this: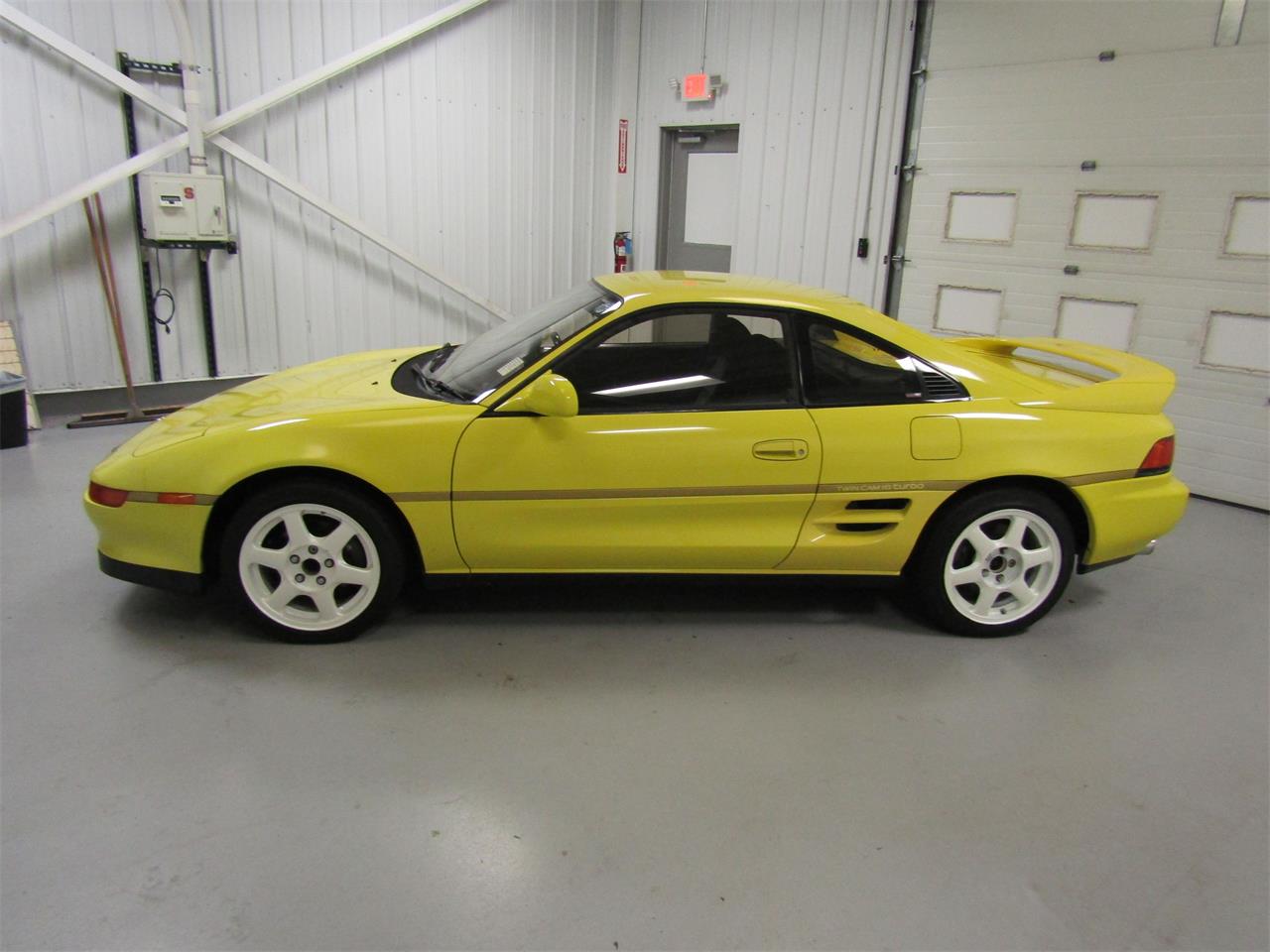 From classiccars.com a picture of a second-generation/W20 Toyota MR2, in this case a 1991 model. I have written about this car before, but not specifically about the second generation.
Despite the wheels, they're not appealing to me even if they're stock, I think these cars look great. It was this version, a significant re-design from the first generation, that was dubbed "a baby Ferrari" or "a poor man's Ferrari" as many styling cues were adopted from Ferrari and this car is mid-engined.
This one is offered for sale by a company in Virginia that apparently specializes in Japanese right-hand drive vehicles. The asking price is $16,900. The ad doesn't indicate whether or not this is the turbo version, but I suspect it isn't. I mean, if it were that fact would be prominent. I still think that's a great price for a good-looking car that's not a slug. By the way, the MR2 Turbo engine produced 200 HP/200 LB-FT of torque and the car would accelerate from 0-60 MPH in 6.1 seconds. It could run a sub-15 second standing quarter mile.
Sticking with mid-engined cars, I guess as a nod to the new mid-engined Corvette: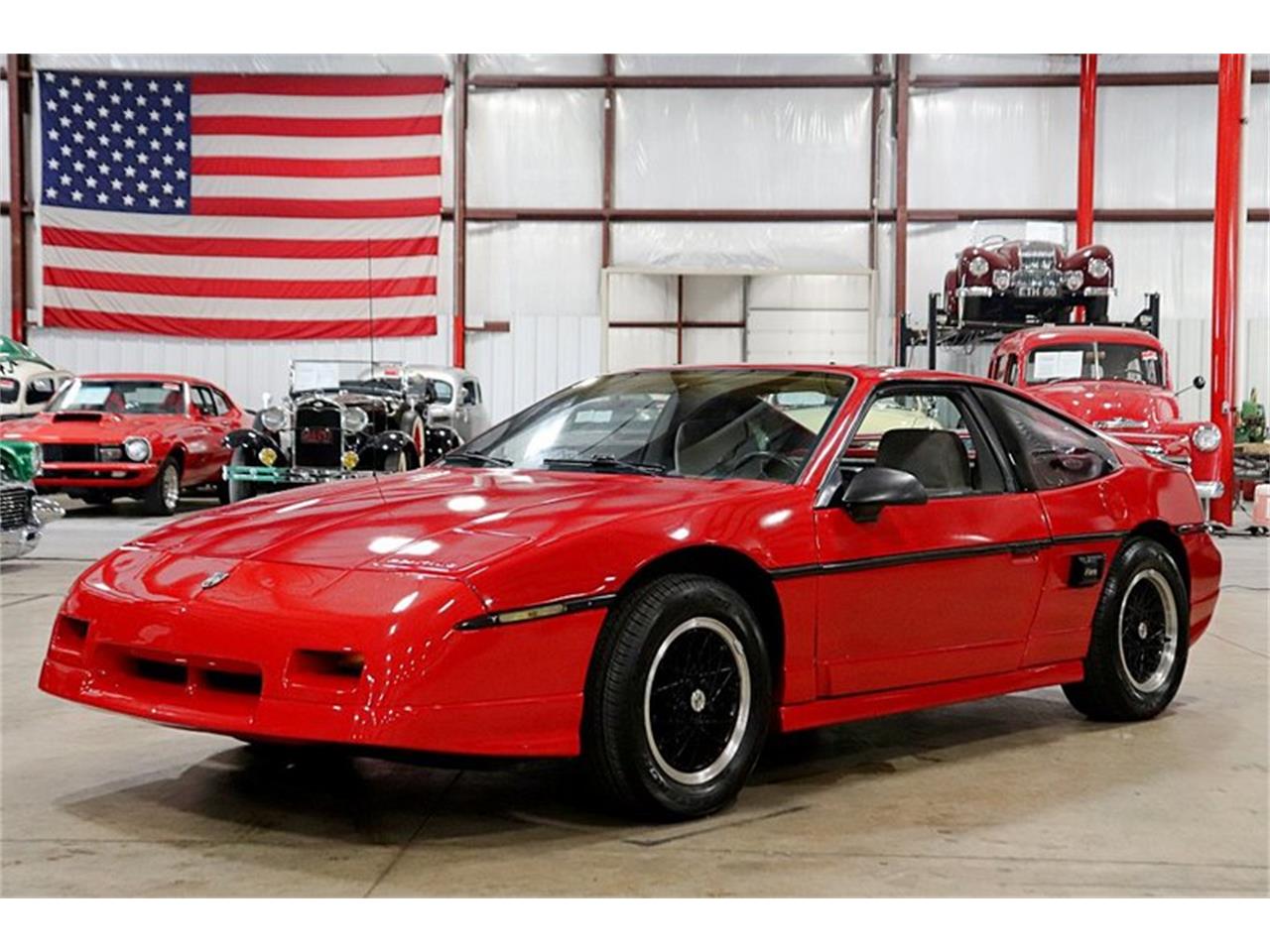 This is a 1988 Pontiac Fiero. These cars were, unfortunately, a symbol of some dark days for General Motors, from an era when GM seemed to use its customers as beta testers. From Encyclopedia of American Cars by the Auto Editors of Consumer Guide®, "As it had with the X-cars, GM shot itself in the foot by selling a car [the Fiero] before it was fully developed." I'll tell you what, though, I think these are great-looking cars. Like the Cadillac Allante and other cars, just as the Fiero seemed to be sorted out, GM pulled the plug. This was the last model year for the Fiero, which started successfully in 1984 with almost 137,000 sold, but after that sales declined dramatically as word spread of the issues with the car.
This Fiero was powered by the 2.8 liter/173 cubic-inch V6 that produced 135 HP/165 LB-FT of torque. Of the 23 Fieros that are listed for sale on classiccars.com, only five were listed for more than $10,000. This is not one of those five; the dealer is asking $8,900. The car does have a lot of miles, more than 143,000.
I still think in an effort to shed its "boring" image, GM should let Buick produce a halo car. I think a modern, slightly larger and roomier version of the Fiero could be a contender. Of course, it could be that GM/Chevrolet wouldn't want to steal the thunder from the release of the mid-engined Corvette.
#FrugalFriday
#BigBangTheory
#SecondGenerationToyotaMR2
#PontiacFiero
#somanycarsjustonelife
#disaffectedmusings
If you like this blog please tell your friends and share the blog URL (https://disaffectedmusings.com). Thanks.