I consider today to be the de facto end of the first half of the year even though the "hump day" for the year is July 2nd in a 365-day year. Where is the time going?!
In a lesson I would do well to assimilate, make your time count!
******************
I had a weird and less than pleasant dream last night. I dreamt I was late to a social function of some type involving my neighborhood. I hate to be late; I would rather be 10 minutes early than 1 minute late. In the dream I had to walk down a long flight of stairs to reach the room where the function was being held. I walked into a full room and could sense animosity, perhaps for my being late. Almost no seats were empty so I squeezed myself into a chair at the end of a table, around which many of my neighbors were seated with whom I am usually quite friendly. In the dream, though, no one would speak to me. Almost immediately I began to think that it would be best if I were to leave. In "dream time" it was probably seconds, but it seemed to me to be minute upon minute, but eventually I did decide to leave so I said "Excuse me" and left. The feeling of discomfort while in the room was quite strong. Any amateur psychologists want to interpret that dream?
******************
As what is likely to be the last front-engine Corvette to be built will soon roll off the assembly line, I thought I would note that on this day in 1953 the first Corvette was assembled in Flint, Michigan. For that year only, Corvettes were produced in what was the back of a customer delivery garage.
Sorry about the small picture; it's from corvettestory.com. Here's another picture of a '53 Vette from classiccars.com: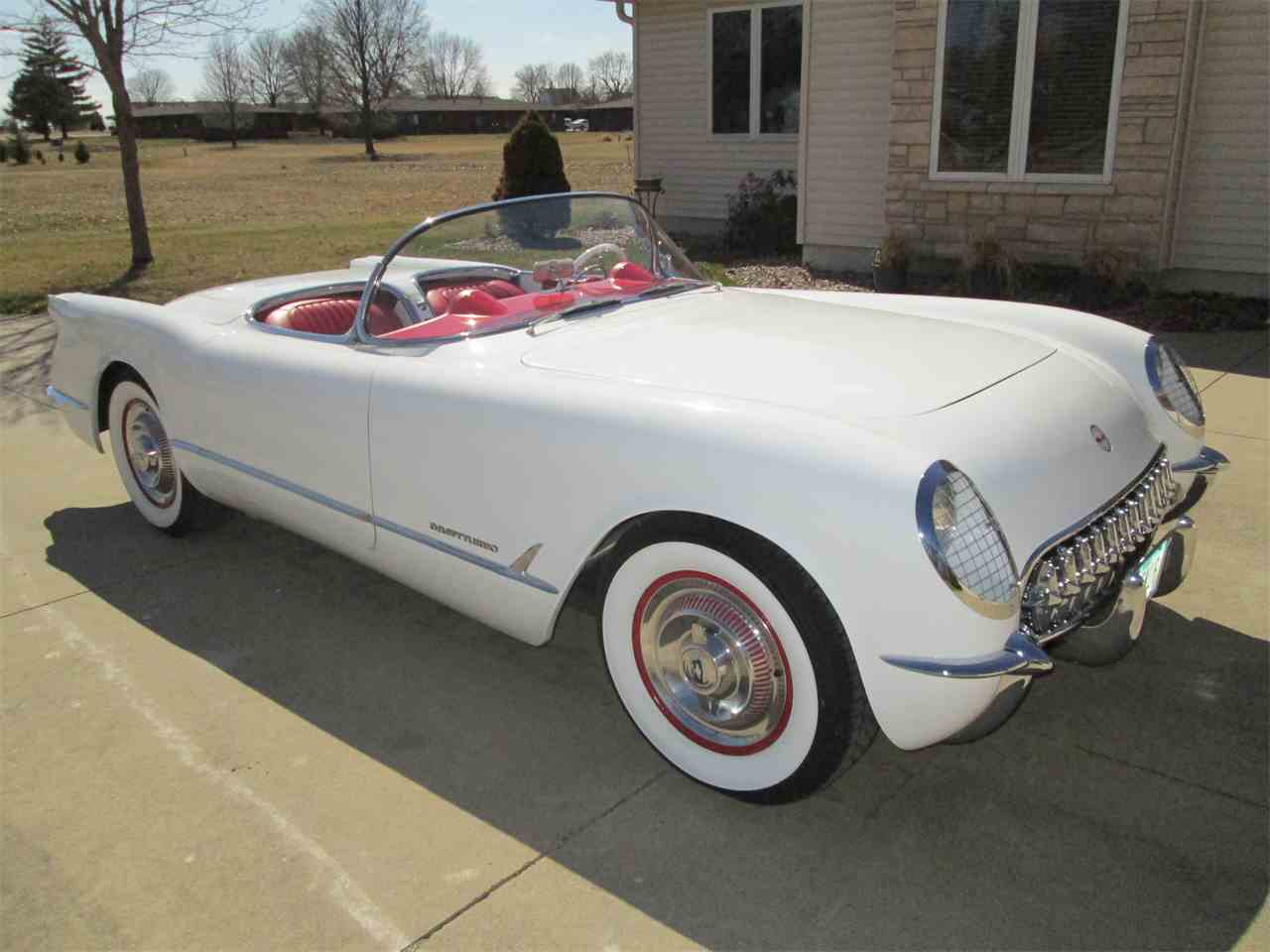 Most Corvette aficionados know the facts: only 300 were made in the first model year, production was moved to St. Louis for the 1954 model year, many of the 3,600+ produced in 1954 languished unsold on dealer lots, only 700 were made in 1955 and the Corvette was almost discontinued. Thankfully, the 1956 re-style and the 1955 introduction of the legendary Chevy small-block V8 helped to save the car.
I am loathe to write this, but I think if the C8 fails to live up to expectations then the Corvette could be history. Nothing lasts forever…
#Timeisflyingmakeitcount
#Anotherbaddream
#FirstCorvette
#somanycarsjustonelife
#disaffectedmusings
If you like this blog please tell your friends and share the blog URL (https://disaffectedmusings.com). Thanks.