Not 1956 again! Hey, my brain has a mind of its own. 🙂
This week's Frugal Friday will feature four cars not all of which will be bargain basement. Trying to clear the deck of this idea in one post, I will show a 1956 model Oldsmobile, Packard, Pontiac and Studebaker, each of which is still less than the current average "transaction price" for a new vehicle in the US. I can't believe I have to write this, but those four makes are all defunct American car companies. I will use Hemmings and AutoTrader.
OK, the Oldsmobile…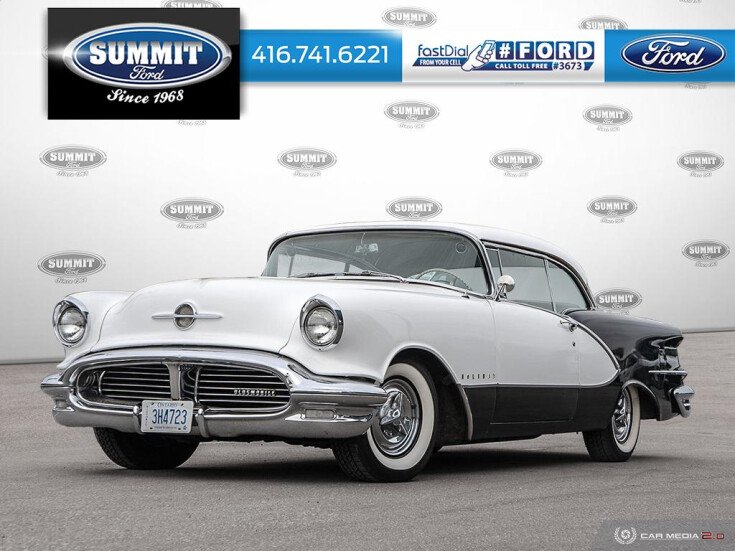 From this classics.autotrader.com listing a picture of a stunning 1956 Oldsmobile 98. Yes, the dealer is in Canada—the Toronto area, to be exact. While the ad states that the car has about 100,000 miles, the copy also states that the engine has been rebuilt (although it doesn't say when) and that it is a "show and go car, spend no money, just enjoy." What's the asking price? $23,500. Surprisingly (or maybe not), Oldsmobiles of this vintage in decent condition are not super cheap.
The 98 was Olds' top of the line model. This is a Holiday hardtop coupe of which 19,433 were produced in 1956 at an asking price of $3,480, actually a tad less than the hardtop sedan. The engine for the 98 was, of course, a V8. 1956 was the last of three model years in which the Olds engine displaced 324 cubic inches, but HP/Torque were increased each year reaching 240 HP/350 LB-FT for 1956. Given Oldsmobile was the company that introduced the Hydra-Matic automatic transmission it should be no surprise that this car was equipped with a 4-speed Hydra-Matic.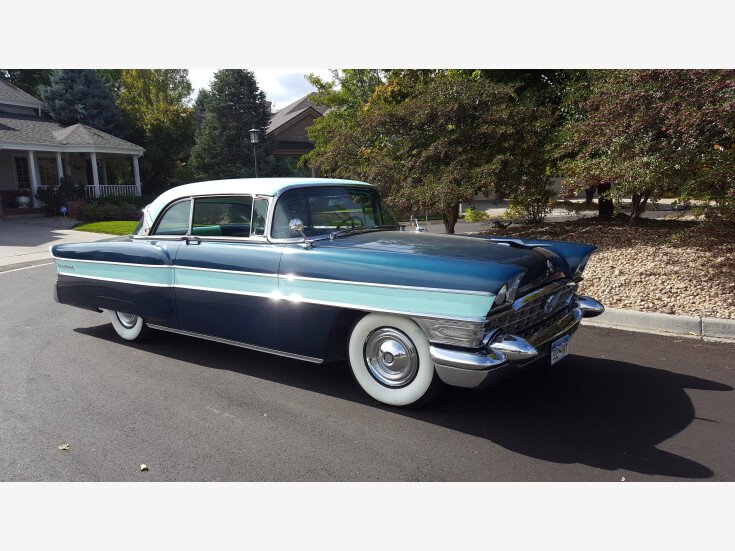 Also from classics.autotrader.com a picture of a 1956 Packard Executive, but not the one I showed a while ago. The ad copy is skimpy; the list price is $16,000. The ad does read "Complete, running. Will need some restoration." The Executive model, of which only 2,815 were produced (1,031 were hardtop coupes like this one), was a very late entry into the 1956 American market not being introduced until April of 1956. It was a cross between the "entry-level" Clipper and the "senior" Packards. The drivetrain was the Packard 352 cubic-inch V8 (senior cars had the 374 cubic-inch engine) with either a 3-speed manual or Packard's own Ultramatic transmission. Engine output was 275 HP/380 LB-FT.
I would consider purchasing a car like this in the future, especially for $16,000 or less, but I am wary of parts scarcity as well as the lack of mechanics who could service it.
From this Hemmings listing a picture of a 1956 Pontiac Star Chief. I am smitten with the two-tone paint. Unfortunately, in the ad it is spelled "tu-tone" and not just once, but three times. (56packardman subsequently informed me that, in the manner of the "Tudor" spelling for two-door Fords, "tu-tone" is not necessarily a mistake.) The seller is asking $19,500 and claims the car is in "excellent" condition. Pontiac made 43,392 of the Star Chief hardtop coupe in 1956 with an "MSRP" of $2,665; the Safari wagon was $3,129. Only for 1956 the Pontiac V8 had a displacement of 317 cubic inches; output was 227 HP/312 LB-FT. This car has an automatic transmission, but the ad doesn't state whether it's the original Hydra-Matic.
The car below is listed on Hemmings and AutoTrader and has been shown before on a Frugal Friday. While I would prefer a pillar-less hardtop coupe (Golden Hawk or Sky Hawk) one in decent condition doesn't seem to be available right now so I will show this pillared Power Hawk.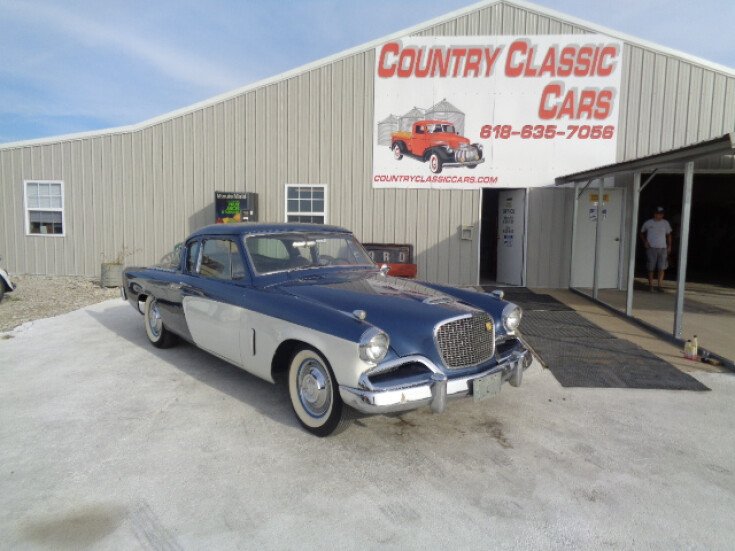 Country Classic Cars in Staunton, Illinois has had this car listed for awhile, but the asking price remains $12,750. The Power Hawk used Studebaker's 259 cubic-inch V8 engine that produced 170 HP/260 LB-FT with a two-barrel carburetor and 185 HP with a four-barrel. The top of the line Golden Hawk actually used Packard's 352 cubic-inch engine that was in the Clipper and Executive. Remember that Studebaker and Packard were one company in 1956. This car has an automatic of unknown origin, but the base transmission was a 3-speed manual. Studebaker produced 7,095 Power Hawks in 1956—the only year for this model and the year before the Hawk series was "adorned" with tail fins—with an asking price of $2,101.
So we have four classic 1956 American cars made by defunct companies, three of which can certainly be purchased for less than $20,000 and who knows about the fourth. Do any of you have even a tiny fraction of my interest in defunct American makes?
#FrugalFriday
#1956Oldsmobile98
#1956PackardExecutive
#1956PontiacStarChief
#1956StudebakerPowerHawk
#somanycarsjustonelife
#disaffectedmusings
If you like this blog please tell your friends and share the blog URL (https://disaffectedmusings.com). Thanks.