"The nice part about being a pessimist is that you are constantly being either proven right or pleasantly surprised."
– George Will
I think he is 90% right…by the way, George Will wrote a cover blurb for a book I co-authored and it was my relationship with him that led to his lending his name to the book. Explain again why I cannot find an interesting and fulfilling work situation.
******************
I guess I could have titled this post, "Ultimate Garage 2.0: The Penultimate Car." Yes, this is the next-to-last car. (Geez, I thought it would never end…)
This car's predecessor was in my first Ultimate Garage; this car is the Ferrari Portofino.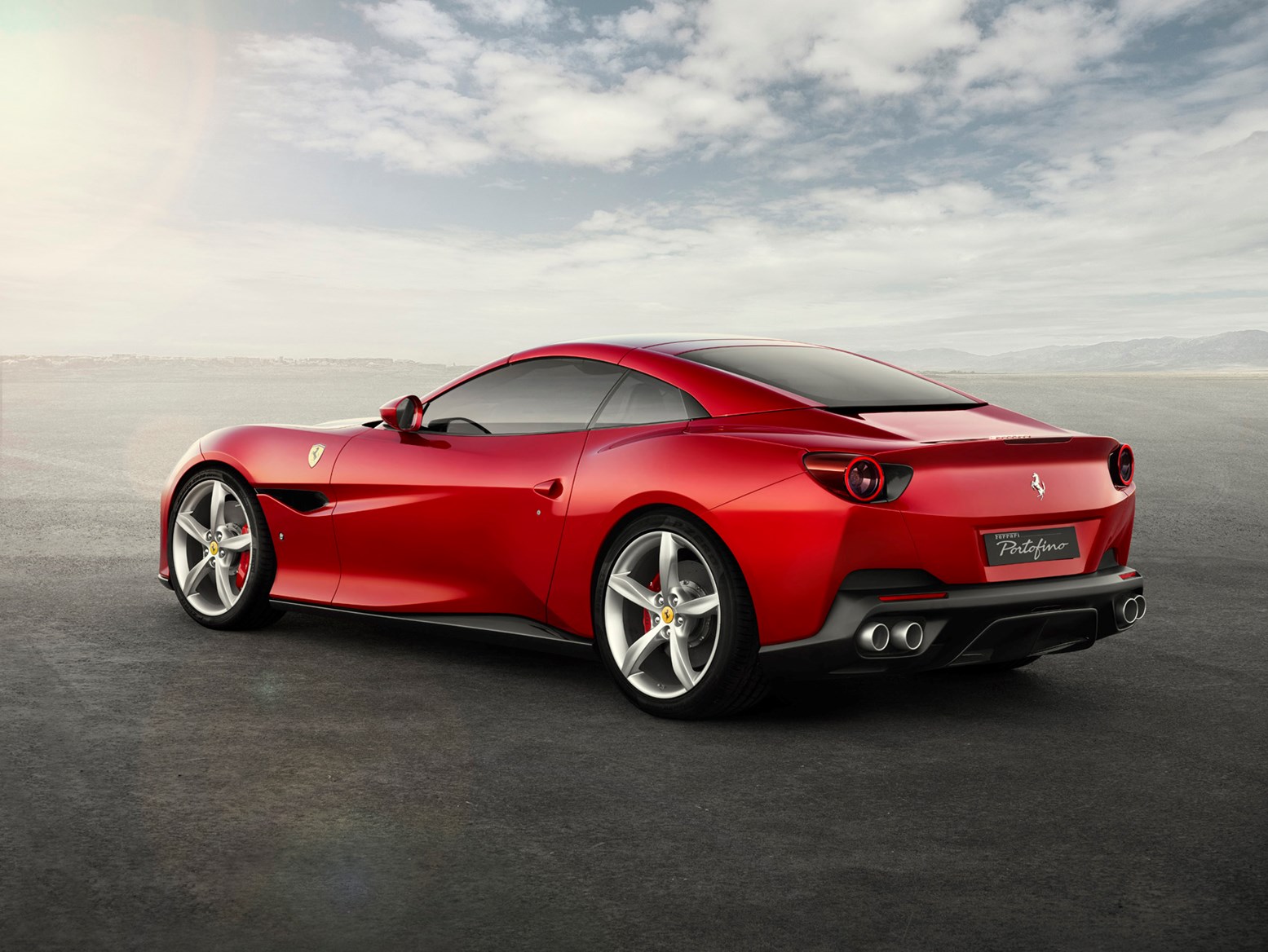 The top picture is from parkers.co.uk; the bottom is from Wikipedia. To me the Portofino and its predecessor, the California, are very similar in appearance (gorgeous) and the Portofino is a little more advanced so I picked the Portofino. By the way, the California is the best-selling car in Ferrari history. How many of them were made? Approximately 18,000. Enzo Ferrari used to like to say that every model year he wanted to produce one fewer car than the demand for the cars. About 70 percent of Californias are owned by people who had never previously owned a Ferrari.
Like the California the Portofino is Ferrari's "entry-level" car (with a base MSRP of about $215,000). It is also a convertible with a retractable hardtop; I guess I should show a picture with the top down.
From Motor Trend…the Portofino (you have no idea how many times I have typed "Protofino" instead) is powered by a modified version of the base California T engine, a 3.9 liter/235 cubic-inch twin-turbo V8 that produces 591 HP/561 LB-FT of torque. The Portofino can accelerate from 0-60 MPH in 3.2 seconds. Sorry, manual transmission "fans" but this Ferrari—like all current Ferraris—uses a 7-speed dual-clutch automatic transmission.
The Portofino is about 170 pounds lighter than the California and the suspension is a little stiffer. I doubt that the California was strictly a boulevard cruiser, but that is certainly not true about the Portofino no matter how much the Ferrari "snobs" dislike the car. (Many of them disliked the California.)
I'm going to use a value/price of $250,000 for the Portofino because I am going to assume I would want some nice options. Hey, I had to have a Ferrari in Ultimate Garage 2.0, right?!
#UltimateGarage2.0
#FerrariPortofino
#somanycarsjustonelife
#disaffectedmusings
If you like this blog please tell your friends and share the blog URL (https://disaffectedmusings.com). Thanks.